Apartment Resident Retention at All-Time High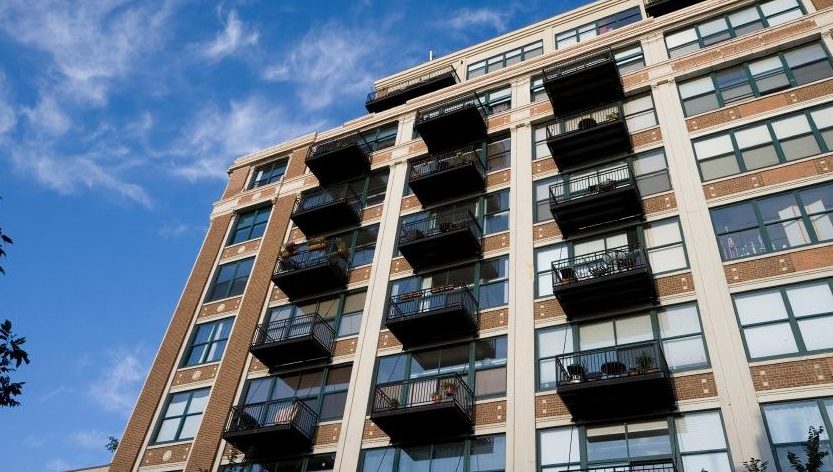 Apartment renters don't move around as much as they used to.
When initial apartment leases came up for renewal across the country's 50 largest markets in 2018, 52.5% of apartment renter households chose to stay in place. These households signed renewal leases priced, on average, 4.5% higher than the rents paid under their initial leases.
The resident retention rate of 52.5% in 2018 bumped up from 51.7% in 2017, returning to the all-time high set in 2015.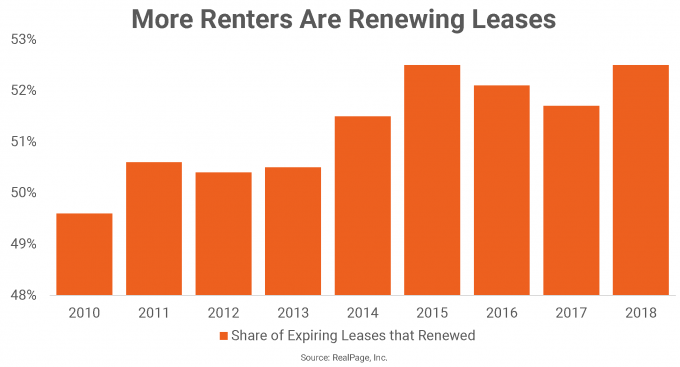 Record renter retention is perhaps surprising to some, viewed in light of robust job production and aggressive new apartment deliveries. Apartment owners and operators report that job change is the top reason that their renters move, so 2018's employment additions – about 2.6 million jobs, according to the Bureau of Labor Statistics – certainly offered many opportunities to change positions. And annual apartment deliveries that reached 287,000 units definitely prompted some renting luxury housing to move from one property to another.
However, other market influences encouraged apartment renters to stay in place. For example, loss of renters to purchase ran below the historical norm, especially when interest rates inched ahead of year-ago levels, making purchase less affordable. Perhaps even more important to the renter retention stats, very tight occupancy in the apartment sector's Class B and C product niches limited product availability for many households who may have preferred to move.
Metro-level resident retention across the 50 largest markets ranged from 46% to 62%. At the top of the list, Milwaukee and Newark-Jersey City held onto the most renters, each registering conversion of expiring leases into renewal leases for 61.9% of the households. Resident retention also topped 60% in Providence and Miami. Completing the list of top 10 markets holding onto the most renters were St. Louis, Philadelphia, Cleveland, New York, Minneapolis-St. Paul and Pittsburgh.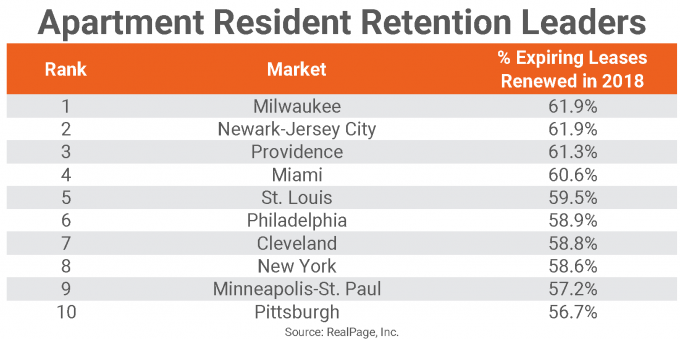 Resident churn in 2018 proved greatest in Salt Lake City and San Antonio. Only 46.3% to 46.4% of the households opted to sign renewal leases when their initial leases expired. Other spots where resident retention ran well below the national norm were San Diego, Charlotte and Phoenix.