Apartment Renters Renewing Leases at Record Levels, Even as Rents Increase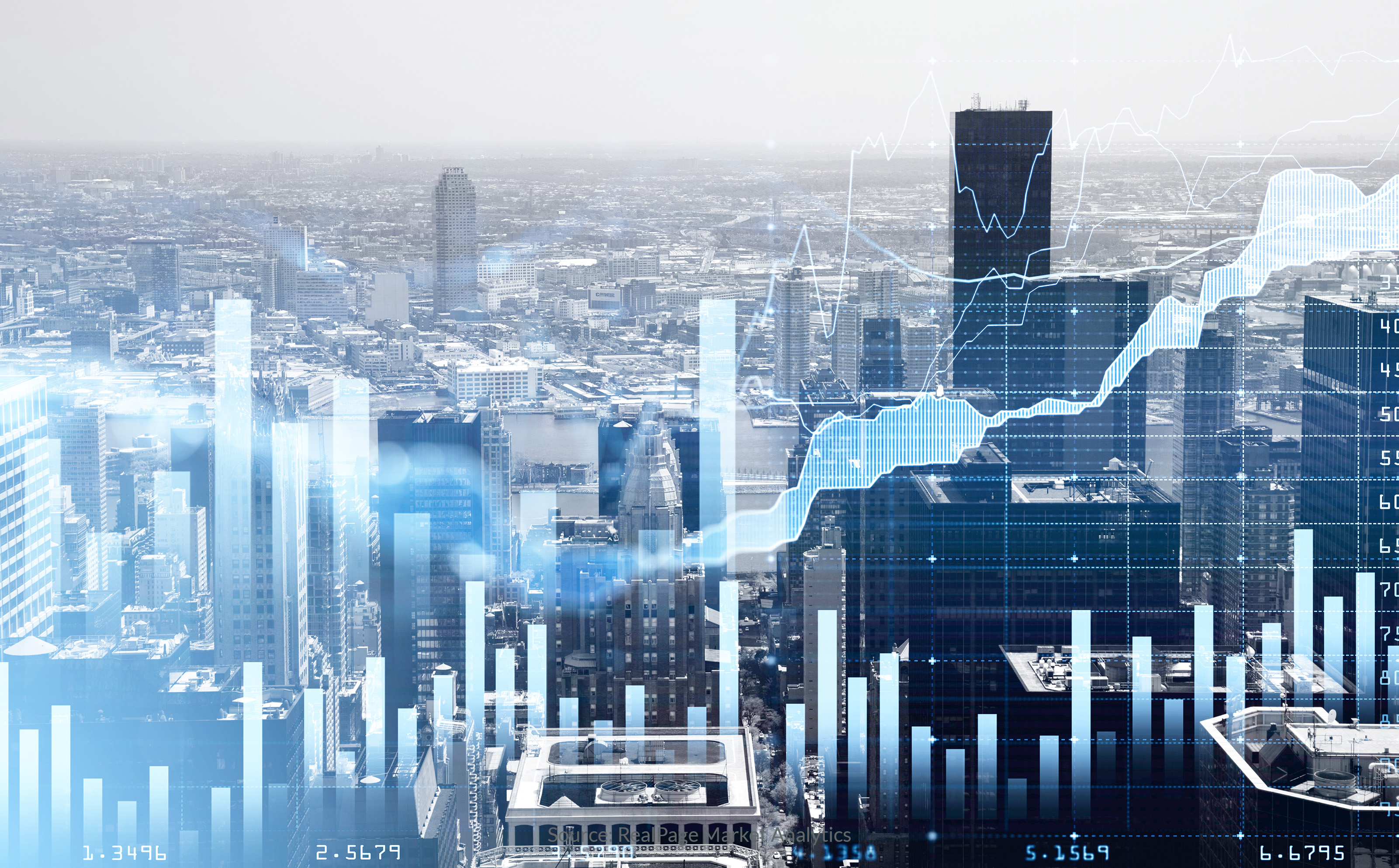 More apartment renters than ever are choosing to renew leases in the same unit, even as rents jump amidst rapid inflation. At the same time, market-rate renter incomes continue to soar – helping push up affordability ceilings.
More than 57% of market-rate renters with an expiring lease renewed over the last 12 months, up 3.5 percentage points year-over-year, according to actual rent rolls running on the RealPage platform. By comparison, apartment retention between 2010 to 2019 averaged 51.5% before soaring in the COVID era.
Apartment renters renewing leases in April paid 10.7% more compared to their previous lease. That's a large increase, but substantially below the 18.7% hike a typical new renter paid compared to previous residents of the same unit.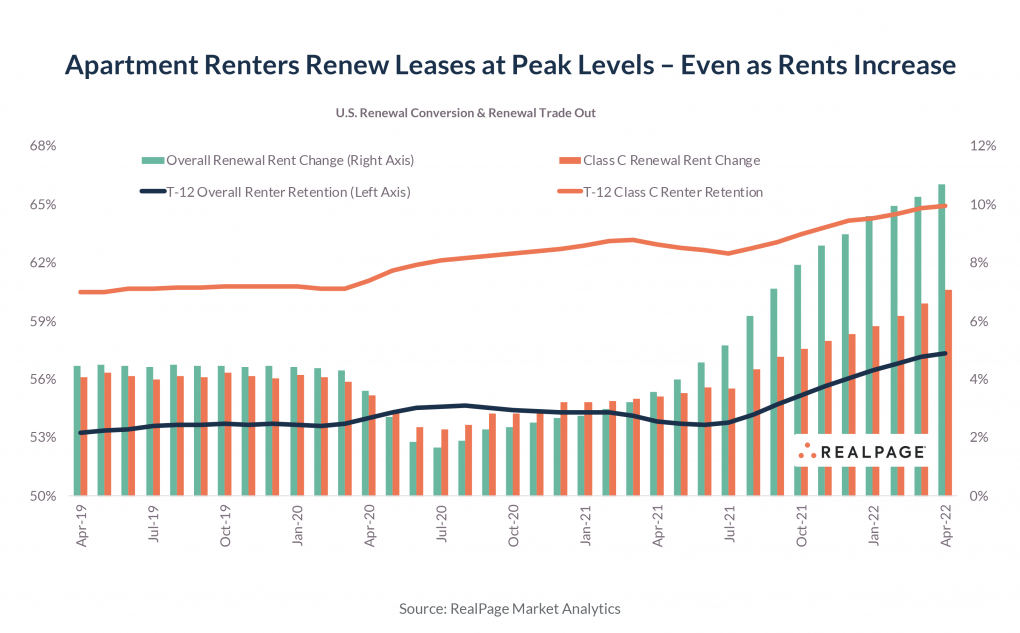 For most renters, the best deal is usually to stay put and renew. It's extremely difficult to find available housing of any type right now, and what is available is often more expensive.
Renewal rent is increasing much faster at 11-12% in the more expensive Class A and Class B segments, which generally cater to higher-income renters. In the lower-cost Class C segment where affordability plays a bigger role, renewal rents increased 7.1% — well below headline inflation of 8.3%. That means that for most Class C renters, housing costs are growing at a slower pace than other expenses.
Class C renters also tend to be the most sticky, with 65% of renters renewing leases in the last year. By comparison, Class A renters tend to be much more transient – especially with new, high-priced lease-ups coming online drawing renters from other Class A properties – with 53.4% renewing leases.
These renewal stats exclude most renters behind on rent or in a potential eviction process, so rental distress is not propping up retention. Additionally, renters continue to pay rent at healthy levels, keeping eviction filings below or near pre-pandemic norms all across the country.
One reason rental distress in the market-rate segment remains minimal: Renter incomes are soaring much more than expected. A typical household signing a new market-rate apartment lease in April reported combined income topping $75,000. That's up more than 14% compared to the same time last year, consistent with an upward trend seen since the second half of 2020.
Public narratives around affordability too often conflate two very different issues. The real crisis is a severe shortage of affordable housing for lower-income renters who've never been able to afford market rate, even prior to COVID. We need substantially more housing of all types, but especially affordable housing – which requires more public support and more government funding.
But in the market-rate apartment sector, there is no macro affordability crisis – not yet anyway. There's ample demand for rentals at today's price points because of rising incomes; and as a result, apartments are more full than ever, and renters are paying the rent.
Among individual metro areas, renewal increases tend to be largest in the same places seeing the biggest new lease rent hikes. Renewal increases reached as high as 15% to 18% in West Palm Beach, Fort Lauderdale, Phoenix, New York and Orlando. A much larger list of metros saw renewal increases below 10%. The smallest bumps came in Orange County (5.9%), Riverside (6.1%) and Milwaukee (6.4%).
Across the country, renewal increases tend to be highest in units catering to upper-income renters. Among more affordable Class C apartments, renewal increases registered in the single digits in 44 of the nation's largest 50 metro areas.