Apartment Renter Incomes Climb Sharply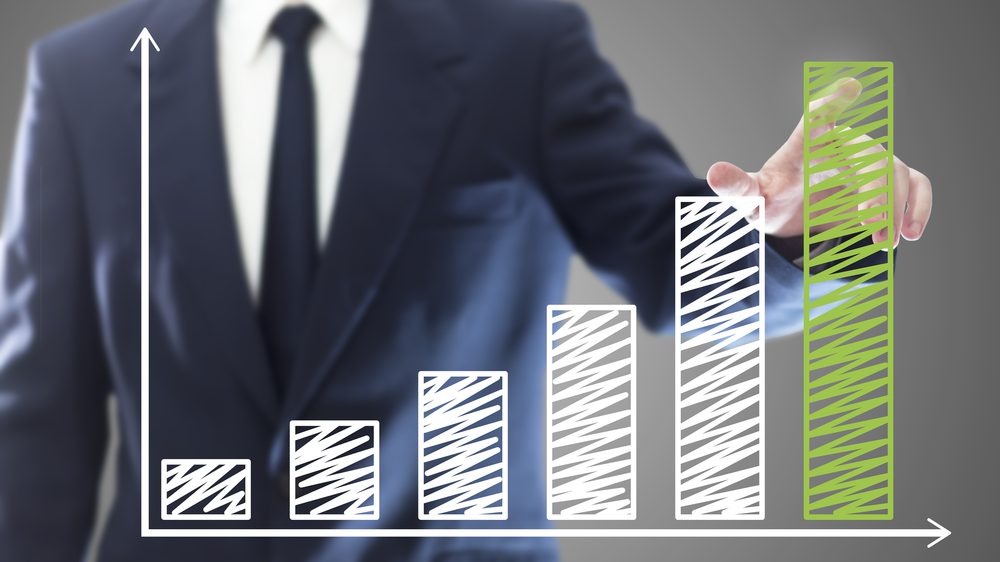 Renters living in professionally managed market-rate apartments are more affluent than many might realize. Nationally, households who have moved in year-to-date during 2021 make an average of roughly $67,000 annually, and that typical income figure reaches about $90,000 for those opting for the luxury Class A stock.
After standard incomes among move-in households backtracked a bit in 2020, significant increases returned in 2021. Comparing back to pre-pandemic "normal" times, today's new residents earn 8.4% more than the new move-in renters did in calendar 2019.
Key takeaways from income shifts by metro include these patterns.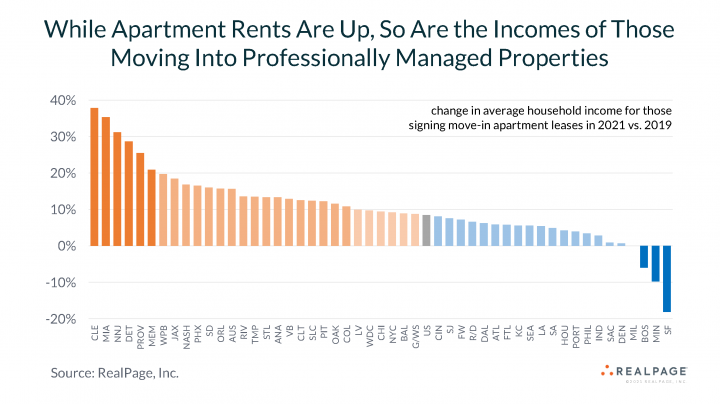 Among the nation's 50 largest markets, Cleveland surprisingly is in the top spot for renter income growth since 2019. However, that result reflects low incomes in 2019 more so than high incomes in 2021. That's also true for spots like Detroit, Providence and Memphis.
More in line with expectations, there's big renter income growth in some of the Sun Belt metros that have proved to be relocation draws. Income increases are stunningly strong in Miami and West Palm Beach, and most other Florida locations also register impressive momentum for renter incomes. Substantial earnings movement likewise occurs across Nashville, Phoenix and Austin and to some degree in Tampa, Charlotte and Salt Lake City.
Income growth for move-in households in Texas – minus Austin – and Atlanta is OK, but it doesn't keep pace with the jumps recorded across Florida and in the Carolinas/Tennessee cluster of metros. That relationship could suggest a little less room to push Class A rents than most would anticipate in Dallas/Fort Worth, Houston, San Antonio and Atlanta.
Renter income growth stats are messy across the gateway metros, but increases generally are smaller than the results posted for the nation as a whole. Move-in households actually make less today than was seen during 2019 in San Francisco and Boston, and Minneapolis is another location where the income numbers are moving in the wrong direction for now.
Apartment market recovery in the gateway metros – and those metros clearly are recovering – appears to stem primarily from a new wave of young adults forming households in these areas. There's not much evidence that most of the mid-career, high earners who left these locations during the pandemic's early days will come back to their previous living arrangements.