Apartment Rent Payments Again Slightly Off in Late September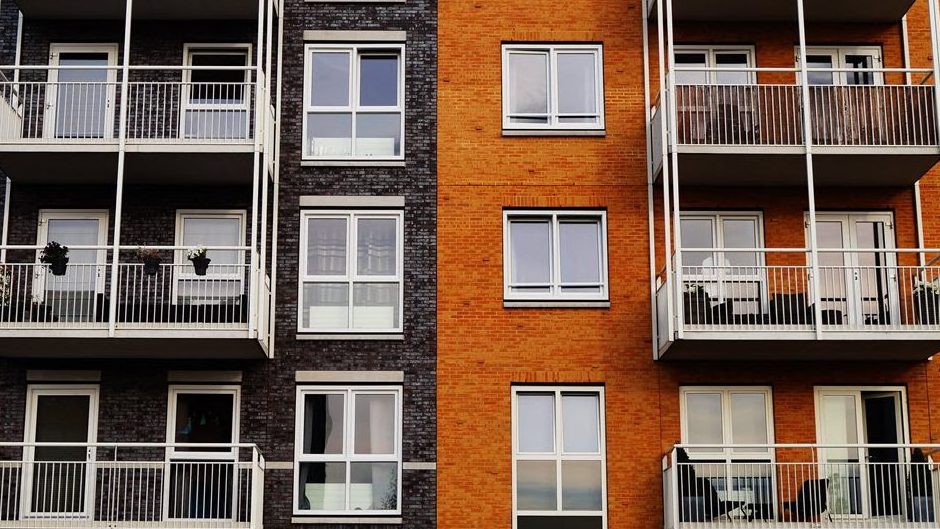 Posted September 30, 2020
The National Multifamily Housing Council reports that 92.2% of households living in the country's stock of professionally-managed market-rate apartment properties have paid rent for September as of the 27th.
The latest results run 1.5 percentage points under the 93.7% payment level recorded through September 27, 2019.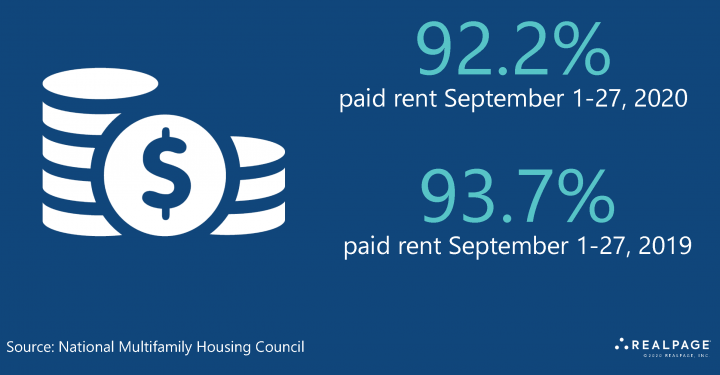 The findings come from the National Multifamily Housing Council's Rent Payment Tracker research, compiling information provided by five technology firms, including RealPage, Inc., for more than 11 million market-rate apartment units.
Previous Patterns Hold in Segmented Rent Payment Results
As has been seen since the COVID-19 pandemic began, rent collections remain better in the upper-end and mid-range apartments than in the lower-tier properties. RealPage stats show September payments at 93.9% in the Class B block of product and 93.1% in the Class A inventory. Collection levels are lower at 87.3% in Class C projects.
Looking at metro-level payment results, RealPage analysis shows that a whopping 98% or more of the households living in the stock of professionally-managed properties in Providence and Virginia Beach have paid rent for the month of September. Payments are in from around 96% of the households in Salt Lake City, Tampa, Pittsburgh and Jacksonville.
At the other end of the spectrum, rent collections have been weakest in New Orleans, where 87.1% of the households are up-to-date on rent payments. The payment rate is also low in Las Vegas, coming in at 89.4%.
The biggest drop-off in payments relative to the year-ago level is in Las Vegas, as the collection rate is off 6.5 percentage points. Payment rates are down 4 to 4.4 percentage points year-over-year in Los Angeles, New Orleans and Portland.