Apartment Rent Payments Again Off Moderately as of February 20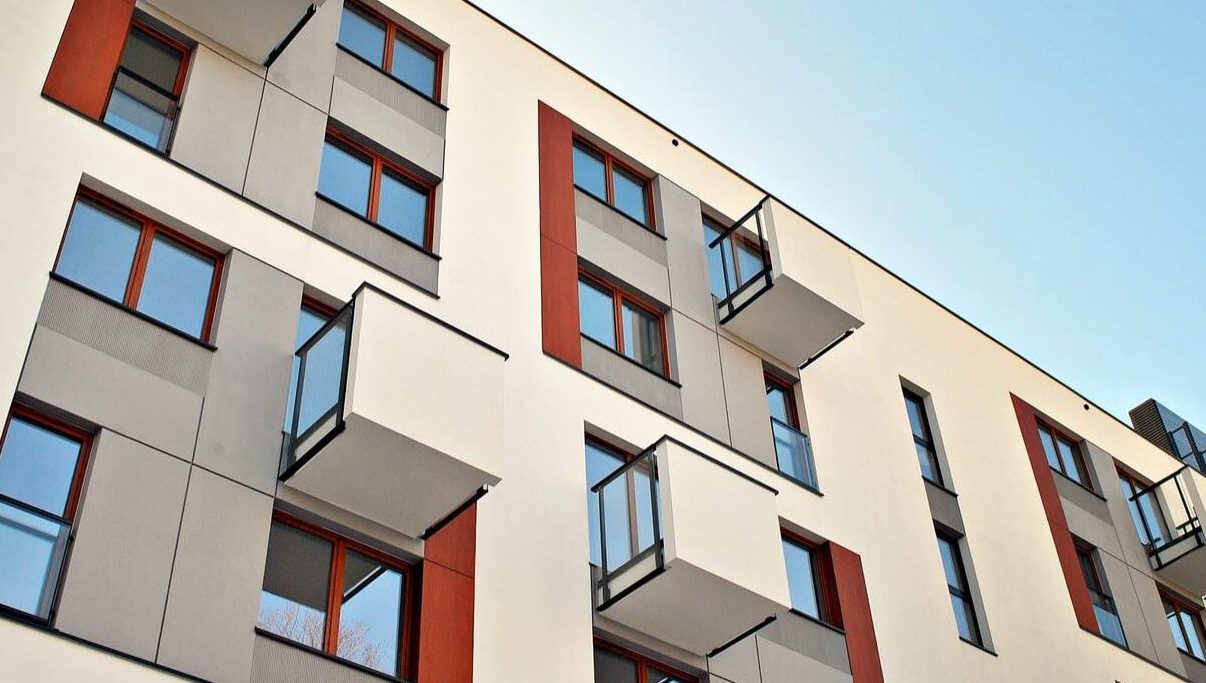 RealPage apartment rent payment stats through the third week of February show collections in professionally managed market-rate apartment properties off 2 percentage points from year-earlier levels.
February's moderate year-over-year deterioration in payments essentially mirrors the results from January as well as late 2020.
The National Multifamily Housing Council is not publishing data from the organization's Rent Payment Tracker research this week. That Rent Payment Tracker research covers a larger set of properties, relying on info from not just RealPage but also another four property management software providers.
The next round of information on payments from the NMHC will be available on March 9.
Previous Patterns Hold in Property Class Payments
As has been seen since the COVID-19 pandemic began, rent collections remain better in the upper-end and mid-range apartments than in the lower-tier properties. RealPage stats show payments for February through the 20th at 91.6% in the Class B block of product and 91.5% in the Class A inventory.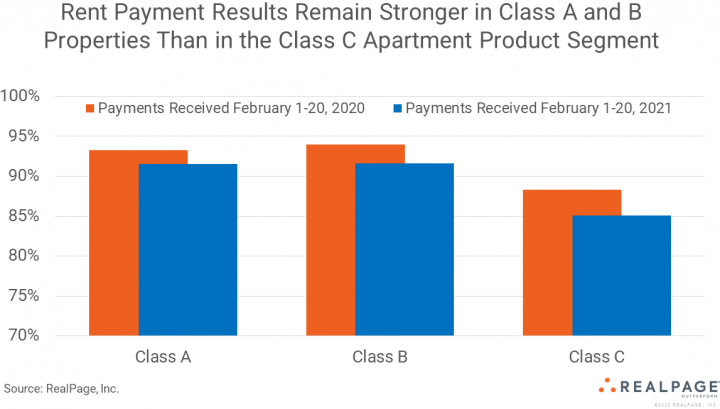 Collection levels are lower at 85.1% in Class C projects, where more households live paycheck to paycheck.
Spotlight on Texas
Barely any additional apartment rent was collected last week across the major markets in Texas, where record-low temperatures and power outages led to instances of frozen pipes, flooded homes, water system contamination and food shortages.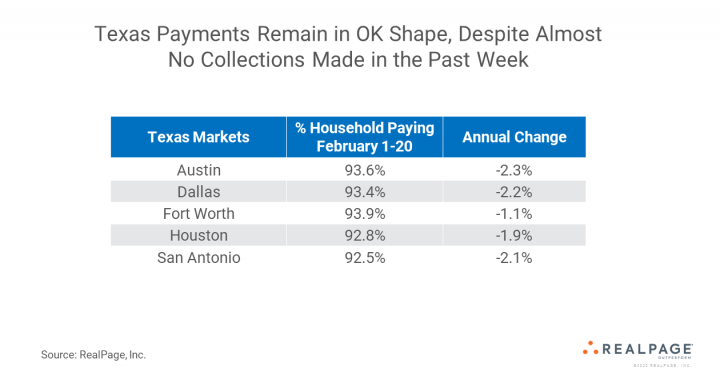 However, since collections were solid in the Lone Star State during the first couple of weeks of February, the number of missed payments is at worst about in line with the national norm. Payments are in from just under 93% of the households in San Antonio and Houston and 93% to 94% of the households in Dallas, Austin and Fort Worth.
The List of Payment Laggards Is Familiar
The biggest collections shortfalls relative to levels for February 2020 through the 20th are in Portland, down 7.9 percentage points, and Seattle, down 6.3 percentage points.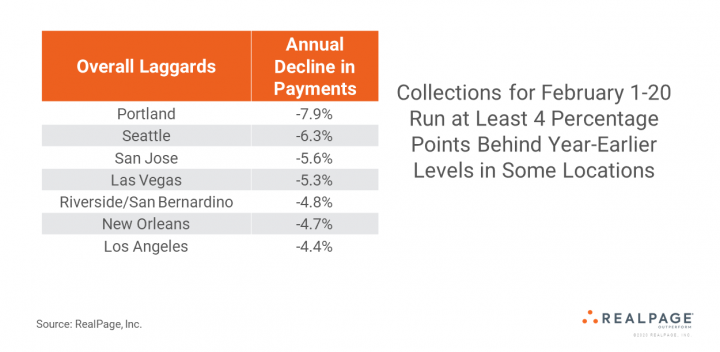 Annual declines come in at 5.6 percentage points in San Jose and 5.3 percentage points in Las Vegas, while the year-over-year misses also exceed 4 percentage points in Riverside/San Bernardino, New Orleans and Los Angeles.
In New York, usually one of the weaker performers for collections, payments are down 3.8 percentage points.