Apartment Rent Payments Off Mildly Through July 13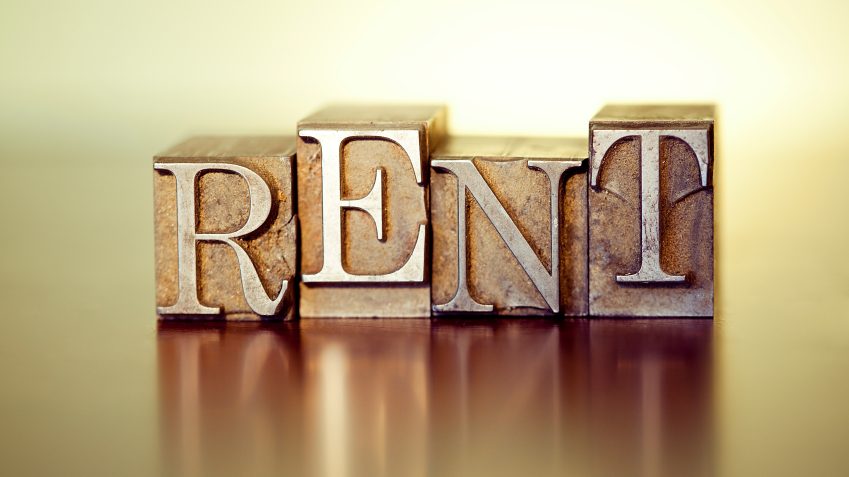 As of July 13, apartment rent payments have been received from 87.6% of the households living in the nation's professionally-managed market-rate properties. The share is off modestly from year-earlier results, as 90.1% were up to date on rent obligations as of July 13, 2019.
The findings come from the National Multifamily Housing Council's Rent Payment Tracker research, compiling information provided by five technology firms, including RealPage, Inc., for more than 11 million market-rate apartment units.
RealPage's View of the Data
Results seen in July are a little disappointing, after June payments showed no deterioration in year-over-year collections. However, there's no red flag here that points to a significant shift toward more financial distress among the studied group of renters. July's mid-month numbers are right in line with the average seen for the April-through-June period, looking at findings for the entire period when this research has been conducted.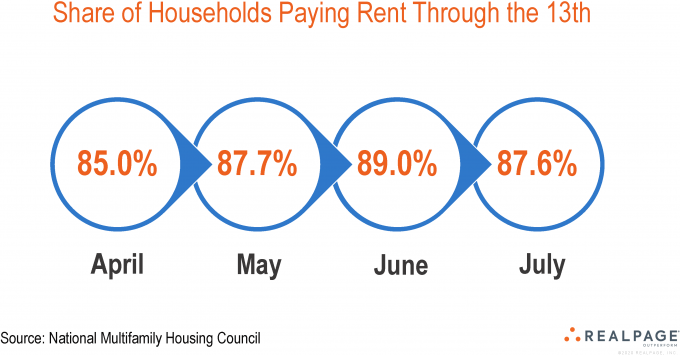 For many households, the ability to pay rent continues to be supported by enhanced unemployment benefits provided under the CARES Act. That federal boost to unemployment benefits is set to conclude at the end of this month. More difficulty in making rent payments appears likely if some form of additional financial assistance is not provided.
Payment Patterns by Product Class Hold
In the RealPage data set, monthly payments were received by July 13 from 90.1% of those living in Class A projects and from 89.8% of those living in Class B assets. The collections rate was much lower at 82.7% for those living in Class C properties.
The collections shortfall in Class C developments relative to top-tier and mid-level projects is a tiny bit bigger than was seen in earlier months.
Payments Slip More Notably in Select Spots
Compared to year-ago collections levels, payments through mid-July are down 5.6 percentage points in both New York (easing to 82.4%) and Las Vegas (dipping to 85.6%). Year-over-year payment declines of 4.4 to 4.8 percentage points registered in Los Angeles (to 90.0%), Seattle (to 91.0%) and West Palm Beach (to 90.1%).
Payments also are weak by national standards in New Orleans, where 85.8% are up to date on rent obligations. While low, the current payment figure actually tops the year-ago reading.