Apartment Rent Payments Get Off to Slow Start in July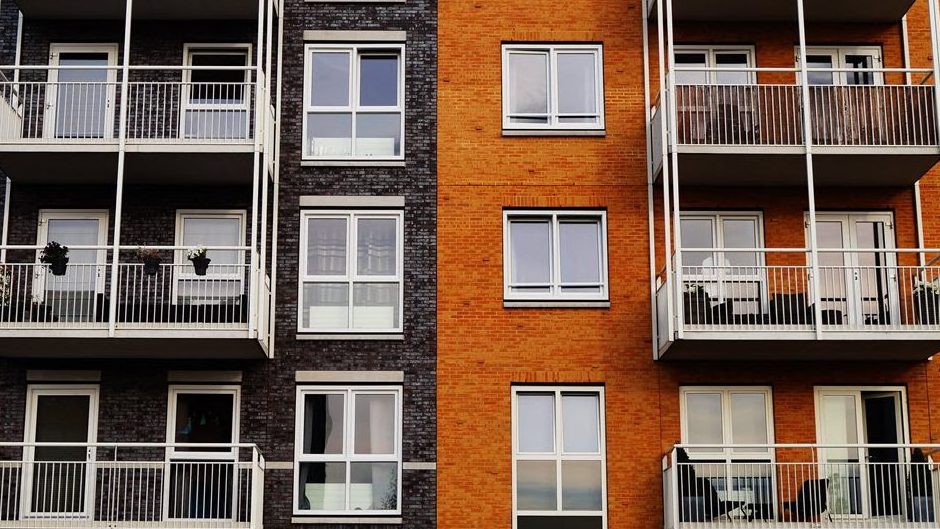 Among households living in professionally-managed apartments across the U.S., 77.4% have made the current month's rent payments as of July 6. The share is off from 79.7% who were up to date on rent obligations as of July 6, 2019.
The current collections pace is a bit sluggish when compared to the results seen over the past couple of months – especially in June, when the share of households paying rent during the month in its entirety proved virtually unchanged from the year-earlier rate.
The findings come from the National Multifamily Housing Council's Rent Payment Tracker research, compiling information provided by five technology firms, including RealPage, Inc., for more than 11 million apartment units.
Noise in the Data
The RealPage analysis team notes an unusual amount of movement in the information the company provided to NMHC, viewed relative to previous findings. It's seems likely that the holiday weekend falling within the month's initial rent collection period impacted results to some degree. Some renters perhaps weren't especially diligent in making rent payments, and some operators perhaps weren't especially proactive in prompting collections or in recording transactions in their property management systems.
Payment Patterns by Product Class Hold
In the RealPage data set, monthly payments were received by July 6 from 83.5% of those living in Class A projects and from 81.5% of those living in Class B assets. The collections rate was much lower at 68.9% for those living in Class C properties.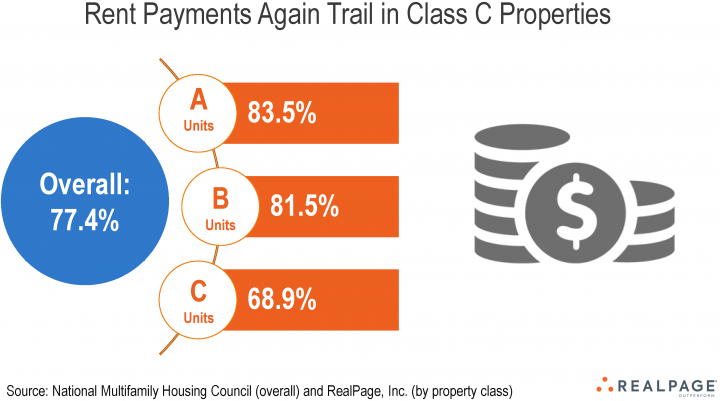 Look for payments in the Class C projects to close that gap to some degree as July progresses. Most Class C residents pay their rent by check, and slower processing time for checks – versus electronic payments – means Class C collections results always lag by quite a bit during the first week of a month.
COVID-19 Hot Spots Aren't Impacted (Yet)
Coming into July, the RealPage team already was receiving questions about the potential for rent payment slowdowns in areas where COVID-19 cases are spreading especially rapidly. Payments in most of those locations don't appear to have been impacted – at least not to date.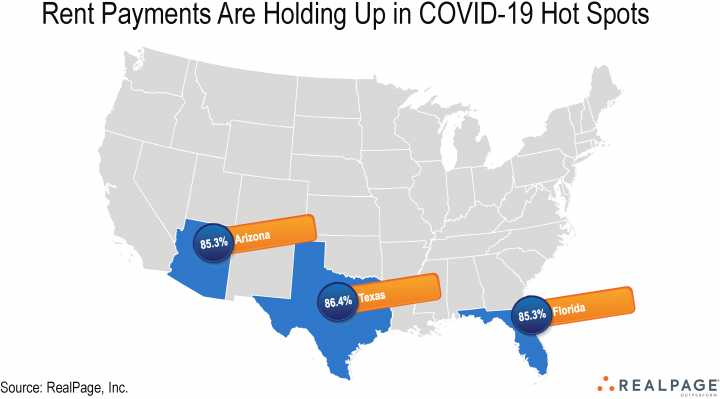 The collections rate comes in at roughly 86% across Texas and about 85% in both Florida and Arizona. Those figures are above the U.S. norm. While results are down about 3 percentage points year-over-year in each location, that's roughly in line with the decline recorded for the country as a whole.
What's Happening in New York?
The biggest question mark in early July results focuses on the findings for metro New York. The area understandably was a payments laggard back when spread of COVID-19 there was at its peak. In June, however, the collections pace returned to normal. Early July's payment level was very weak once again, with only 59.3% of households current on rent obligations as of July 6.