Apartment Rent Payments Continue to Slip in July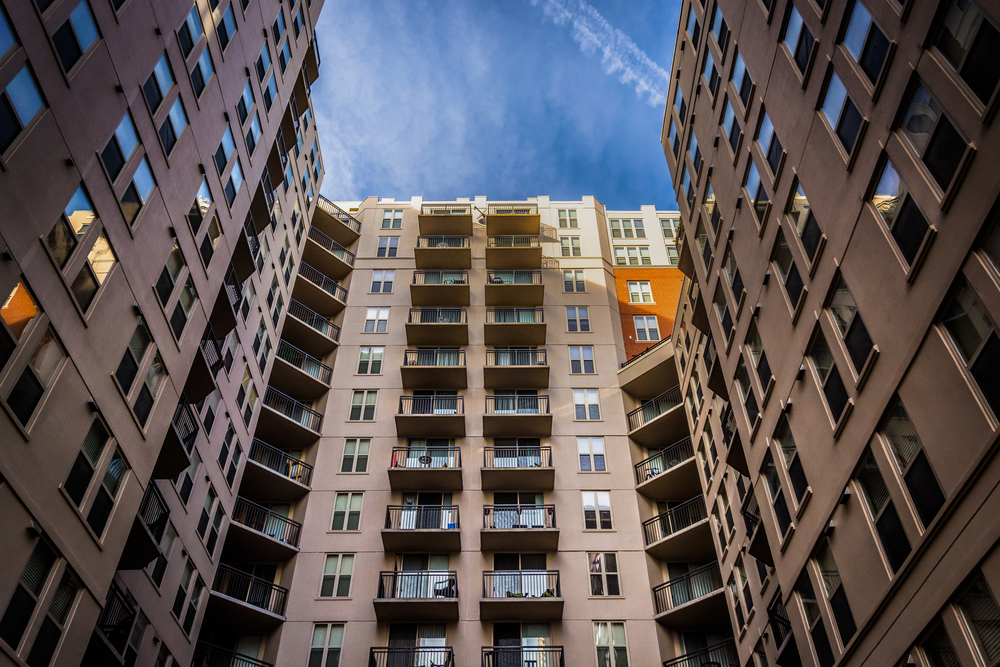 The National Multifamily Housing Council reports that 91.3% of households living in the country's stock of professionally-managed market-rate apartment properties have paid rent for July as of the 20th. The share falls 2.1 percentage points behind the 93.4% of households who were on top of their rent obligations as of the same date in 2019.
July's payment performance falls short of the results for June, when collections essentially matched year-earlier levels.
Concerns are mounting that missed rent payments could become a bigger challenge in the course of the next few months, as enhanced unemployment payments for those who lost jobs in recent months will expire in the next few days, unless Congress takes immediate action.
The payment findings come from the National Multifamily Housing Council's Rent Payment Tracker research, compiling information provided by five technology firms, including RealPage, Inc., for more than 11 million market-rate apartment units.
Payments Slip in Most Locations
July 2020 rent payments run below year-ago levels across most of the country. RealPage information shows that there's at least a little decline in collections across all of the nation's 50 largest metros except Providence and Virginia Beach.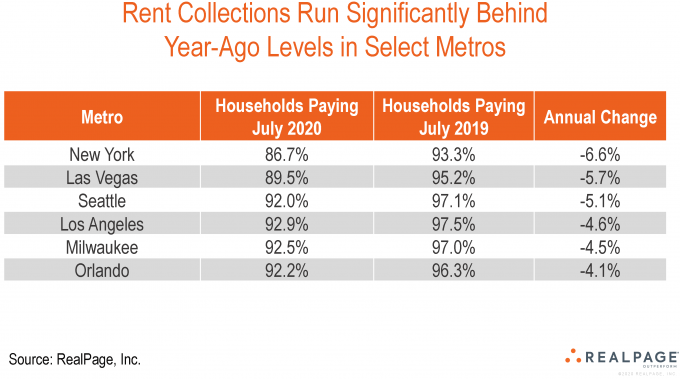 Areas with the biggest declines in payment activity record collections rates that are off 4.1 to 6.6 percentage points from year-ago levels. These markets are New York, Las Vegas, Seattle, Los Angeles, Milwaukee and Orlando. Since the NMHC's Rent Payment Tracker was initiated at the beginning of April, the list of trouble spots for collections has included New York, Las Vegas and Los Angeles nearly every week.
Payment Patterns by Product Class Hold
In the RealPage data set, monthly payments were received by July 20 from 92.6% of those living in Class B projects and from 92% of those living in Class A assets. The collections rate was lower at 86.6% for those living in Class C properties.
Households residing in Class C projects likely are at most risk for missed rent payments, unless they receive more near-term financial assistance. They generally live paycheck to paycheck, rarely holding cash reserves adequate to deal with income interruptions.