Apartment Rent Payments Close to Normal in Early August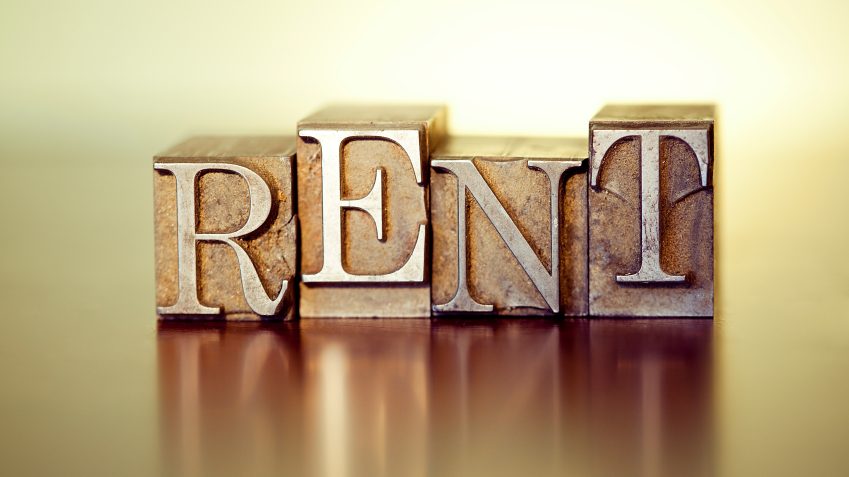 Apartment collections in early August are largely in line with the results posted during the previous few months, but the interruption of enhanced unemployment benefits creates near-term concerns.
The National Multifamily Housing Council reports that 79.3% of households living in the country's stock of professionally-managed market-rate apartment properties have paid rent for August as of the 6th. That share is similar to the results for April through July, when 77% to 81% of households made payments in the initial week of the month.
August 2020 results run 1.9 percentage points under the 81.2% payment level recorded through August 6, 2019.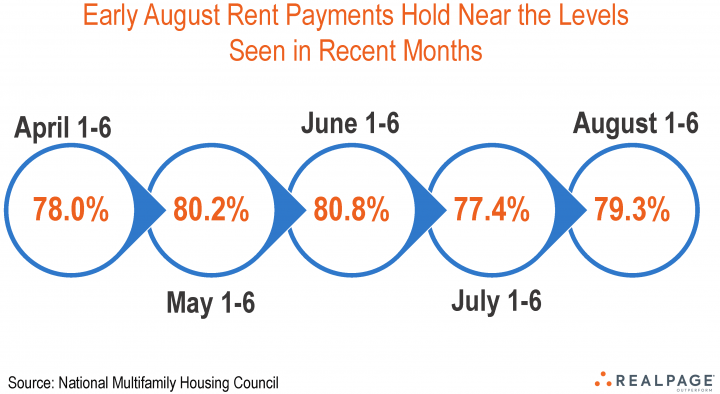 Updated payment figures for the entire month of July 2020 show payments received from 95.7% of households, compared to 96.6% in July 2019.
The findings come from the National Multifamily Housing Council's Rent Payment Tracker research, compiling information provided by five technology firms, including RealPage, Inc., for more than 11 million market-rate apartment units.
Many Households Need Financial Help
Unemployment benefits provided by the CARES Act – an extra $600 per week on top of state-level assistance – allowed many households to stay current on their rent obligations over recent months. That program now has run its course.
On Saturday, President Donald Trump issued an executive order that authorizes additional financial assistance of up to $400 per week to those who have lost jobs. However, it's unclear how many of those who are unemployed will be eligible for the help. The memorandum calls for states to pay 25% of the new benefits, with the federal help only coming in locations where the state-level contribution is provided. Statements made on Sunday appeared to backtrack from the state-level requirements.
Regardless of the program specifics, reports indicate that states will have to change assistance delivery methods, which could take months in some locations.
Given the interruption that's occurring in unemployment benefits and the reductions in the scope of those benefits on the way, most expect an increase in missed housing payments over the coming weeks.
Some Properties Register Low Payment Levels
Following the pattern seen since the rent collections research was initiated for the NMHC in April, RealPage information shows that missed payments are most frequent in lower-priced Class C properties. Through August 6, this month's rent was collected from 72.7% of the residents in the Class C stock, versus the payment rates of 82% to 83% in the Class A and Class B inventories.
Compared to year-ago payment levels, collections are off 7.7 percentage points in Las Vegas, and the miss is nearly as large at 7.5 percentage points in Los Angeles and 7 percentage points in San Jose.
The share of households paying rent by August 6 slips 6.3 to 6.6 percentage points year-over-year in San Francisco, Seattle and Anaheim.
In New York, a payments trouble spot since this research was initiated, collections are off 4.9 percentage points from early August 2019 results. The 64.5% share of households up-to-date on rent is the smallest in any of the individual metros examined.