Apartment Rent Payments at 80.4% in Early November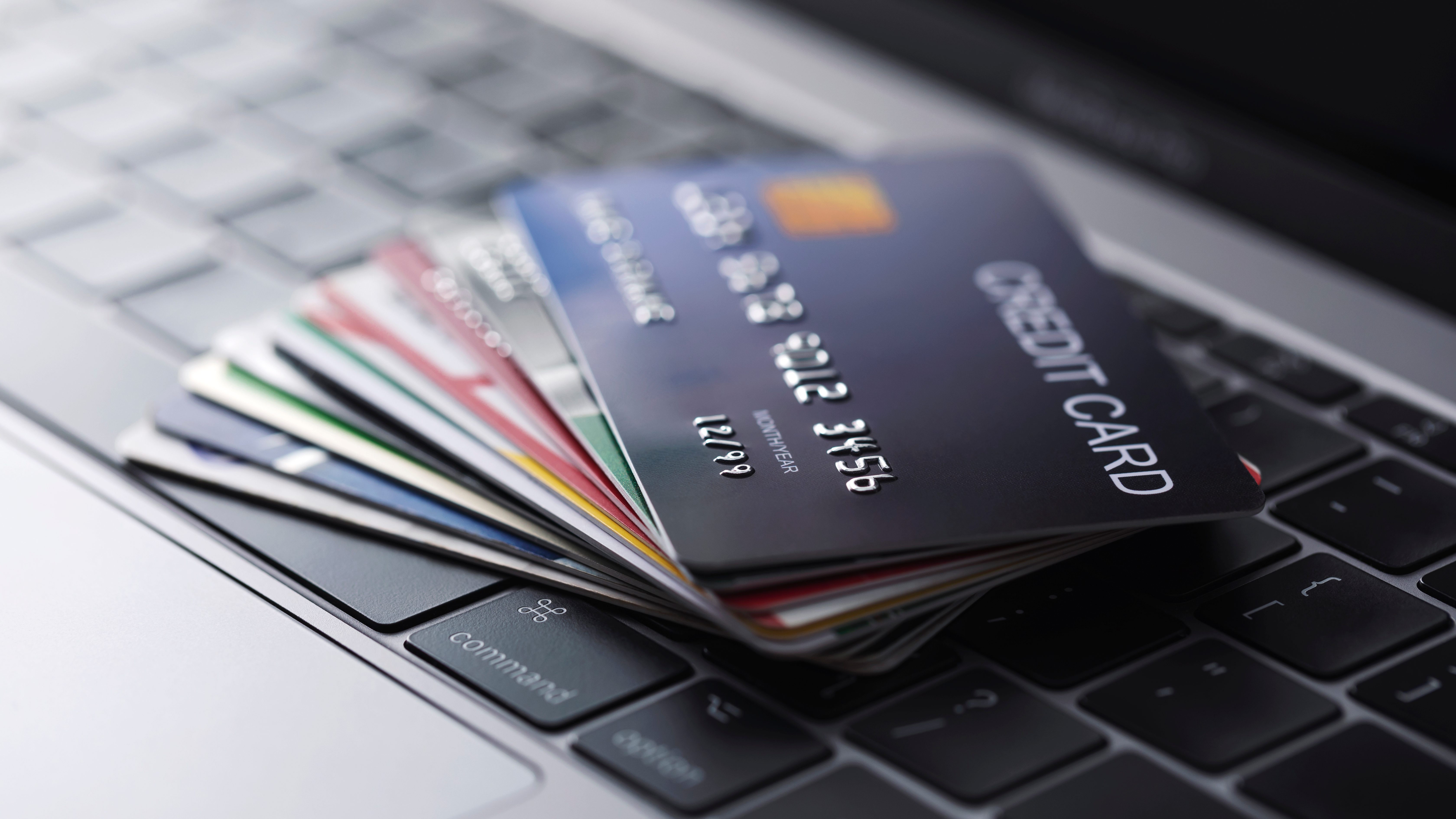 The National Multifamily Housing Council reports that 80.4% of households living in the country's stock of professionally managed market-rate apartment properties have paid rent for November as of the 6th.
The latest results are off by a mild 1.1 percentage points from the 81.5% share of households making payments through November 6, 2019.
The findings come from the National Multifamily Housing Council's Rent Payment Tracker research, compiling information provided by five technology firms, including RealPage, Inc., for more than 11 million market-rate apartment units.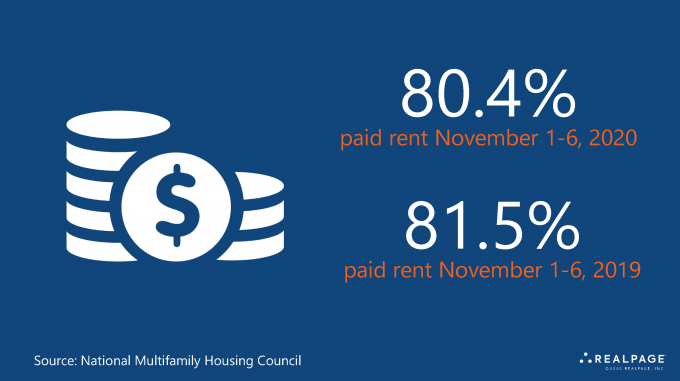 Once again, then, payments continue to track about where they have been throughout recent months. A jump in missed payments still could emerge, however, since some of those who are unemployed are meeting rent obligations with savings accrued when the CARES Act provided enhanced unemployment benefits. Those savings will be depleted over time.
Previous Patterns Hold in Property Class Payments
As has been seen since the COVID-19 pandemic began, rent collections remain better in the upper-end and mid-range apartments than in the lower-tier properties. RealPage stats show November payments through the 6th at 84.9% in the Class A block of product and 84.4% in the Class B inventory.
Collection levels are lower at 74.3% in Class C projects. It's normal for payment activity to trail by an especially big margin in the initial week of a month. Many renters in these less-expensive apartments pay their bills by check, rather than electronic payment, and there can be delays in processing check payments.
Some Metros Experience Collections Deterioration
While national apartment rent payment figures are solid at professionally managed projects, there's meaningful year-over-year deterioration in collections in some local markets.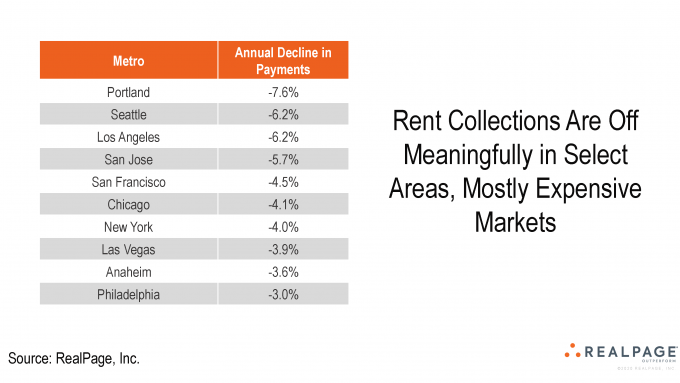 The share of households making timely rent payments is off more than 6 percentage points annually in Portland, Seattle and Los Angeles.
The drop is 5.7 percentage points year-over-year in San Jose and 4 to 4.5 percentage points in San Francisco, Chicago and New York.
Annual declines also hit 3 percentage points or more in Las Vegas, Anaheim and Philadelphia.