Apartment Rent Payments at 92.1% in Late August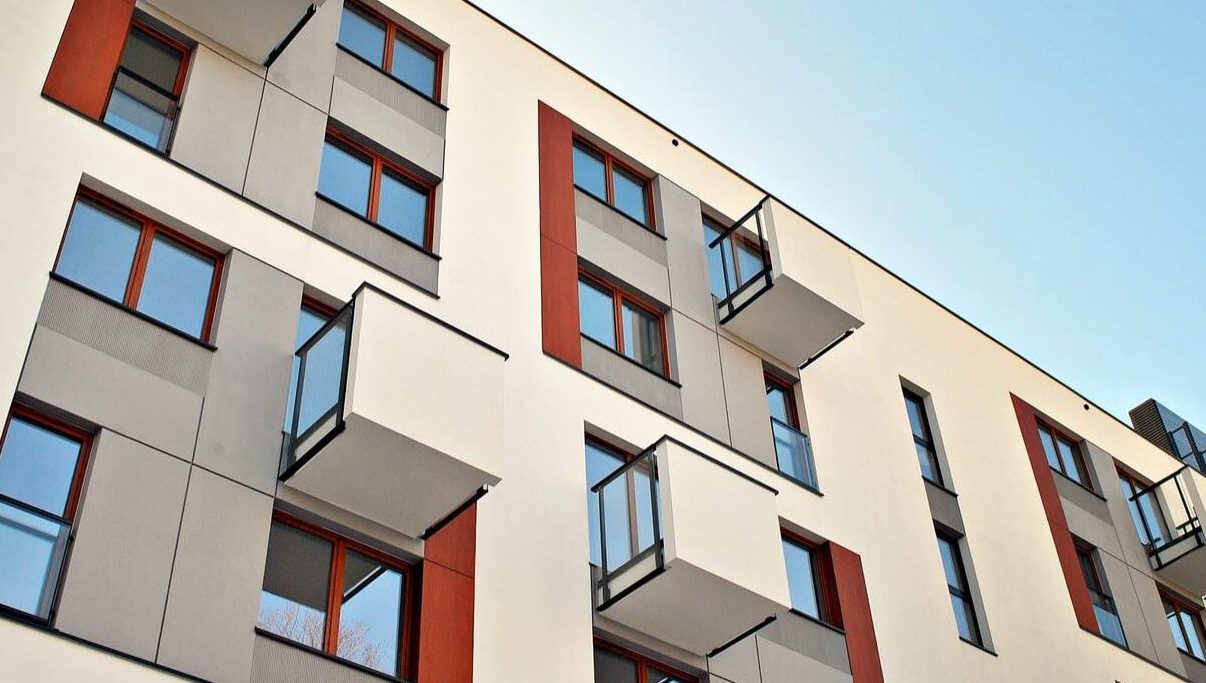 The National Multifamily Housing Council reports that 92.1% of households living in the country's stock of professionally-managed market-rate apartment properties have paid rent for August as of the 27th.
The latest results run 1.9 percentage points under the 94% payment level recorded through August 27, 2019.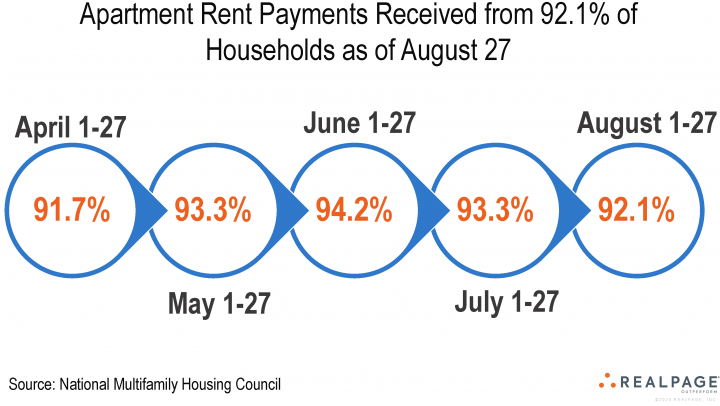 The findings come from the National Multifamily Housing Council's Rent Payment Tracker research, compiling information provided by five technology firms, including RealPage, Inc., for more than 11 million market-rate apartment units.
September Collections in Doubt
RealPage analysts expect that the number of households missing their rent payments will climb in September.
Most of those without jobs received only state-level benefits that average a little less than $400 per week during the month of August, since the CARES Act program that had provided an additional $600 per week of federal assistance ended as July came to a close.
Under the Lost Wages Supplemental Payment Assistance Program, the Federal Emergency Management Agency can authorize an additional $300 per week in help over the short term, and states participating in the program can opt to contribute another $100 to those efforts.
FEMA assistance has begun to be delivered to those who are unemployed in Arizona, Louisiana, Missouri, Tennessee and Texas. A total of 35 states have received approval to participate in the FEMA program, but dates for distribution of the funds are not always clear.
Payments in Class C Product Continue to Lag
Following the pattern seen since the rent collections research was initiated for NMHC in April, RealPage information shows that missed payments are most frequent in lower-priced Class C properties. Through August 27, this month's rent was collected from 87.7% of the residents in the Class C stock, versus the payment rates of 93.2% in the Class B properties and 92.2% in the Class A projects.
Among the country's large metros, payment rates are best in Salt Lake City, Tampa, Providence, Sacramento and Oakland. More than 97% of the renters in professionally-managed properties have paid their August rent in those locations.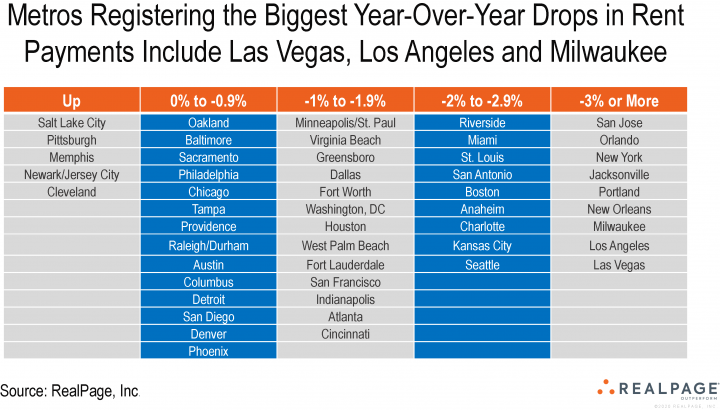 On the other hand, payment rates are below 90% in New Orleans and Las Vegas, 90.5% in New York and roughly 92% in Los Angeles (91.9%) and Milwaukee (92.1%).
The biggest year-over-year declines in payment rates are in Las Vegas (-6.4 percentage points), Los Angeles (-5.1 points), Milwaukee (-5 points) and New Orleans (-4.6 points).