Apartment Rent Payments at 89.8% as of December 20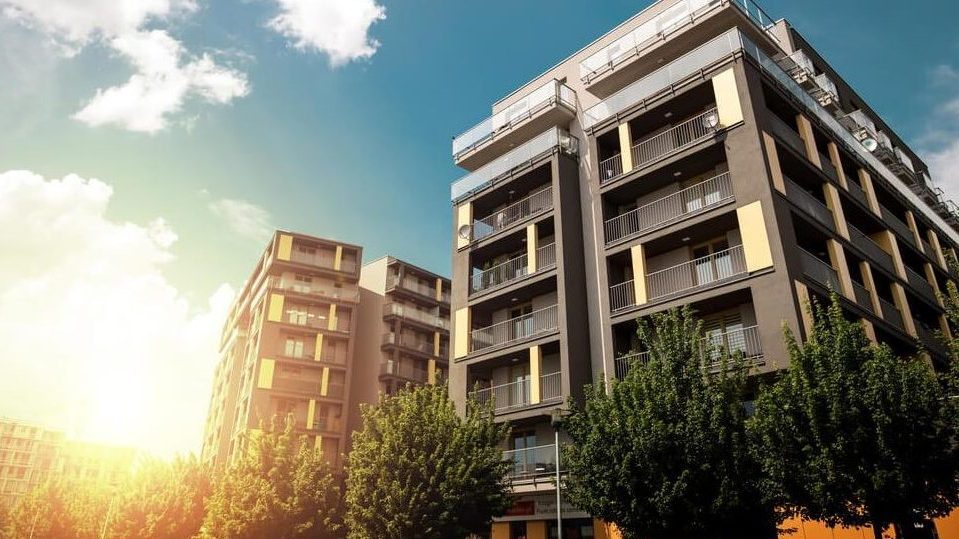 The National Multifamily Housing Council reports that 89.8% of households living in the country's stock of professionally managed market-rate apartment properties have paid rent for December as of the 20th.
The latest results are off by 3.4 percentage points from the 93.2% share of households making payments through December 20, 2019. There has been more year-over-year deterioration in payments during December than was seen during April through November, when collections tended to lag on an annual basis by no more than 1 to 2 percentage points.
The findings come from the National Multifamily Housing Council's Rent Payment Tracker research, compiling information provided by five technology firms, including RealPage, Inc., for more than 11 million market-rate apartment units.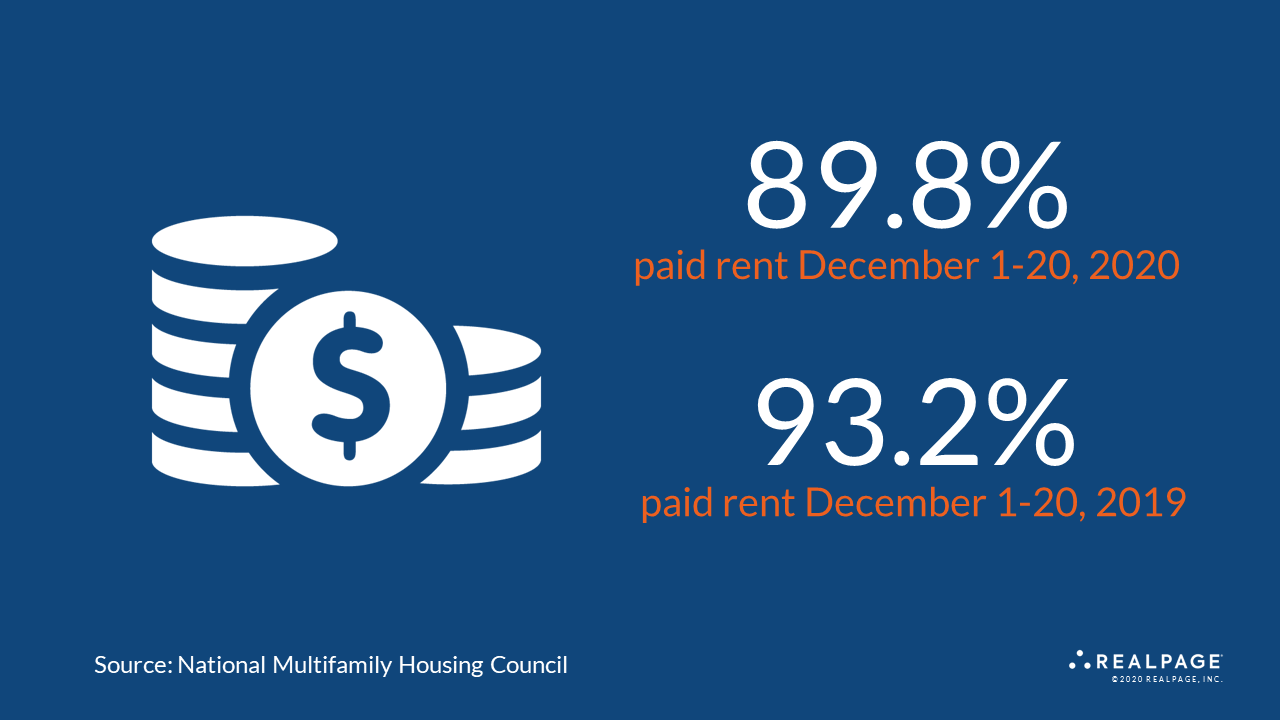 The sliding share of households making rent payments in December underscored the need for financial assistance that Congress has finally approved. Key components of the just-agreed-to relief package include: one-time payments of $600 per adult and $600 per child for those with incomes under $75,000, enhanced unemployment benefits of $300 per week to supplement state-level funds, and $25 million targeted specifically for rental assistance.
In addition, there will be extensions of programs helping those who have now exhausted their state-level unemployment benefits and those who earlier were self-employed or who held gig positions not covered by state-level unemployment programs.
Previous Patterns Hold in Property Class Payments
As has been seen since the COVID-19 pandemic began, rent collections remain better in the upper-end and mid-range apartments than in the lower-tier properties. RealPage stats show December payments through the 20th at 91.4% in the Class A block of product and 91.2% in the Class B inventory.
Collection levels are lower at 84.7% in Class C projects, where a larger share of the residents live paycheck to paycheck.
A Variety of Metros Register Some Payment Distress
Metros where payments already had been trailing year-earlier levels are continuing to post weakened results. For example, through the 20th, December collections are off year-ago payments by 15 percentage points in New York, 8.7 points in Portland, around 6 points Seattle and Las Vegas and roughly 5 points in New Orleans and Los Angeles.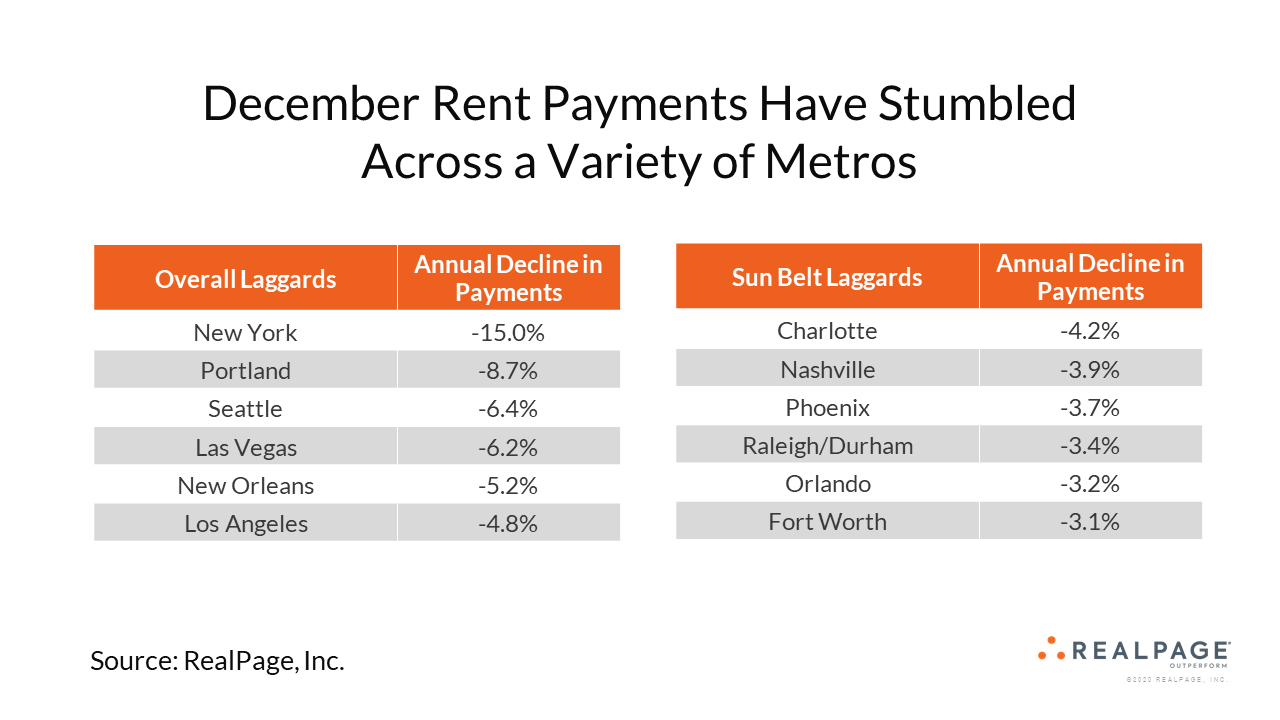 There also are some payment declines in several Sun Belt metros where collections generally had trailed year-earlier results by no more than 1 to 2 percentage points. As of the 20th, the share of households current on their rent obligations is now off by roughly 4 percentage points in Charlotte, Nashville and Phoenix and by about 3 points in Raleigh/Durham, Orlando and Fort Worth.
While Atlanta, Dallas and Houston all register payment levels 2.3 to 2.6 percentage points under year-ago levels, those markets are posting week-to-week progress in December that's a little better than the results seen in some of their Sun Belt counterparts.