Apartment Rent Payment Results Prove Encouraging in Early October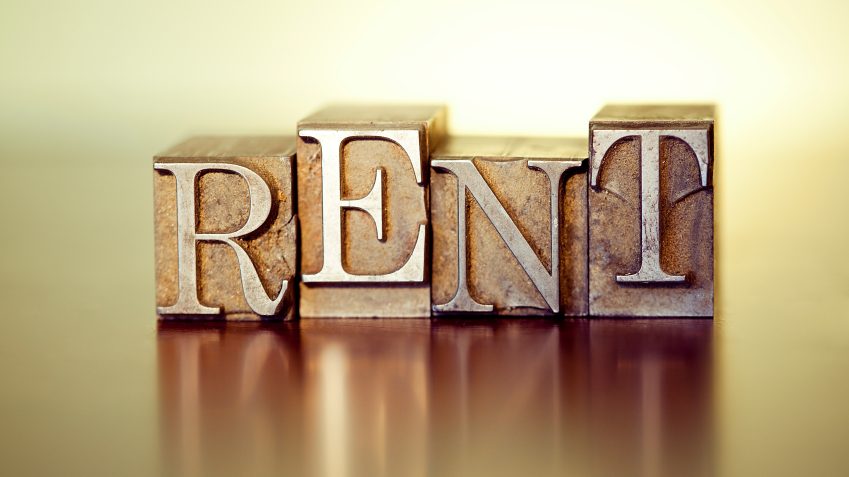 The National Multifamily Housing Council reports that 79.4% of households living in the country's stock of professionally-managed market-rate apartment properties have paid rent for October as of the 6th.
The latest results exactly match the 79.4% payment level recorded through October 6, 2019.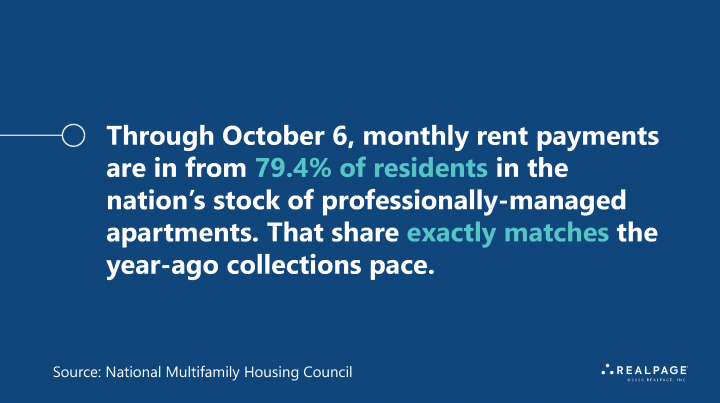 The findings come from the National Multifamily Housing Council's Rent Payment Tracker research, compiling information provided by five technology firms, including RealPage, Inc., for more than 11 million market-rate apartment units.
Previous Patterns Hold in Property Class Payments
As has been seen since the COVID-19 pandemic began, rent collections remain better in the upper-end and mid-range apartments than in the lower-tier properties. RealPage stats show October payments through the 6th at 84.5% in the Class A block of product and 83.9% in the Class B inventory.
Collection levels are lower at 71.9% in Class C projects. It's normal for payment activity to trail by an especially big margin in the initial week of a month. Many renters in these less-expensive apartments pay their bills by check, rather than electronic payment, and there can be delays in processing check payments.
Results Look Good in Many Metros
Looking at local-level results, monthly payments already have been received from 85% or more of residents living in professionally-managed apartments across two-thirds of the nation's 50 largest markets.
Topping the list, properties in Providence have collected payments from 94.5% of renters, and the share already up-to-date on their obligations is 90.7% in Austin. Renters in Virginia Beach and Tampa miss that 90% payment threshold by a fraction of 1%.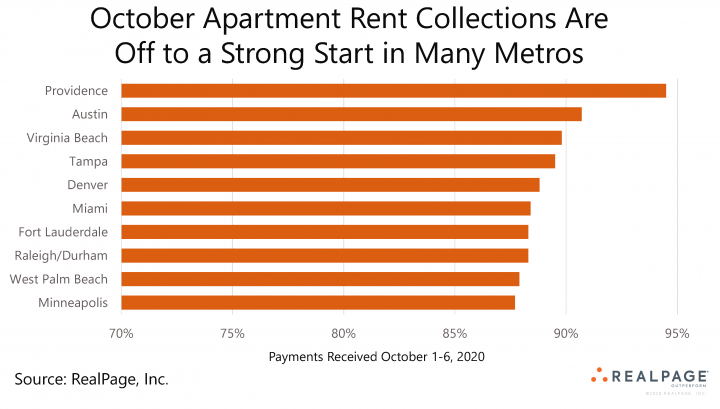 Collection levels through October 6 are considerably weaker in a few spots. Most notably, payments are in from just 63.9% of the renters in New York and 68.6% of the renters in Boston. The Boston result probably isn't concerning, as this is an area where slow payment is normal. State law in Massachusetts precludes the assessment of late rent payment fees for an unusually long period.