Apartment Rent Payment Results at 94.6% in Late October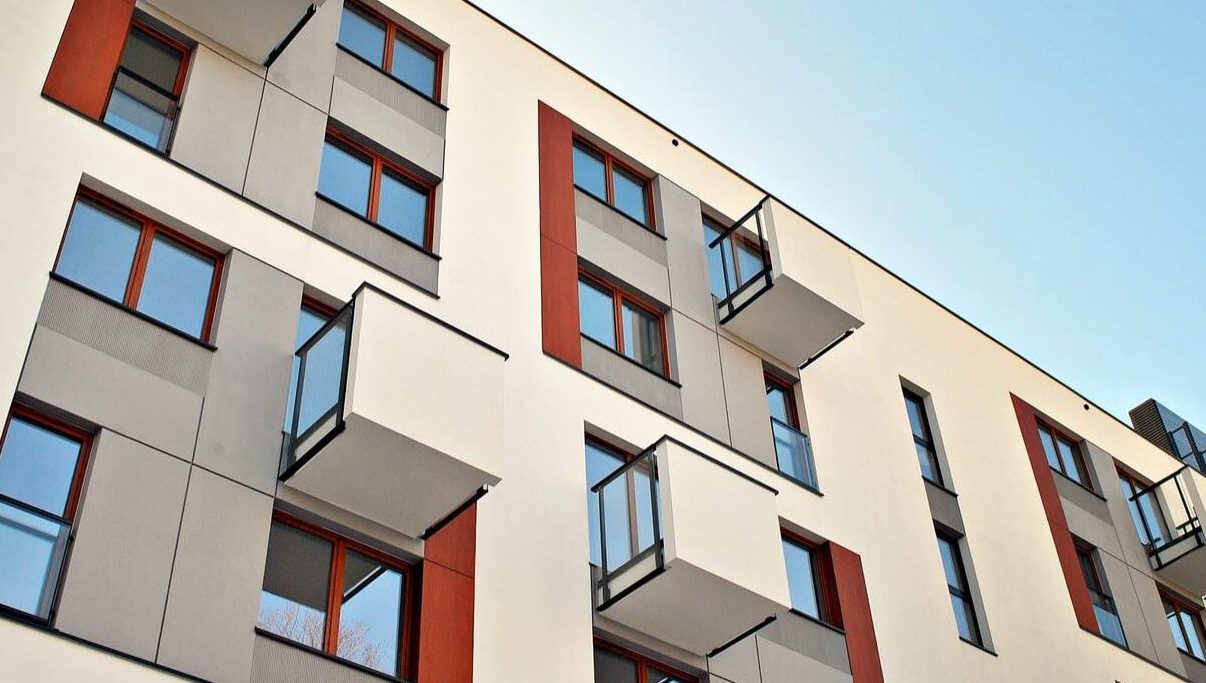 The National Multifamily Housing Council reports that 94.6% of households living in the country's stock of professionally-managed market-rate apartment properties have paid rent for October as of the 27th.
The latest results fall 1.3 percentage points under the 95.9% payment level recorded through October 27, 2019.
The findings come from the National Multifamily Housing Council's Rent Payment Tracker research, compiling information provided by five technology firms, including RealPage, Inc., for more than 11 million market-rate apartment units.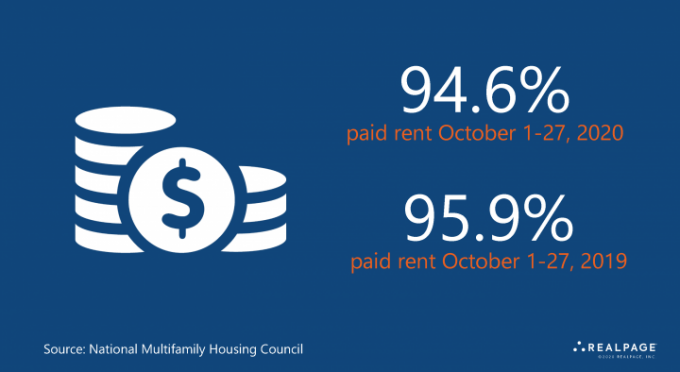 While these payment results are solid, there's still concern about what's to come over the next few months. Some unemployed households appear to be paying rent with savings accrued when CARES Act benefits were provided earlier in 2020. Those household savings could be exhausted soon, and additional help for those struggling the most is needed.
Previous Patterns Hold in Property Class Payments
As has been seen since the COVID-19 pandemic began, rent collections remain better in the upper-end and mid-range apartments than in the lower-tier properties. RealPage stats show October payments through the 27th at 94.2% to 94.3% in both the Class A and B blocks of product.
Collection levels are lower at 87.8% in Class C projects. Payments have slipped 2.7 percentage points year-over-year in Class C product, and that decline is a little steeper than the loss of 2.2 percentage points in both the Class A and B product segments.
Metro-Level Results Vary
Among the country's big metros, Providence once again ranks as the rent payment leader, as 99.2% of the residents of the area's professionally-managed properties have met their rent obligations. Salt Lake City registers a payment level of 98.6%, and the number runs from 97.3% to 98.1% across Fort Lauderdale, Tampa, San Francisco, Virginia Beach, Austin, Sacramento and St. Louis.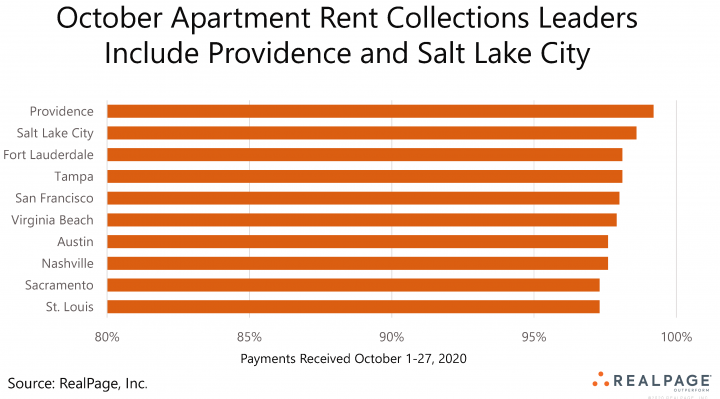 San Francisco is perhaps a surprise on that list of metros with strong payment levels, as overall apartment market performance stress is very high. The area's apartment properties suffered huge net move-outs in recent months, but most of the households who remained in place as of October did meet their rent obligations.
Collection levels through October 27 are considerably weaker in a few spots. Once again, the laggards include New Orleans (a payment rate of 87.8%), New York (90.2%) and Las Vegas (91.6%).
The payment levels trail year-earlier results by at least 4 percentage points across New York, Las Vegas, Seattle, New Orleans, Los Angeles and Portland.