Apartment Rent Change Flattens in North Texas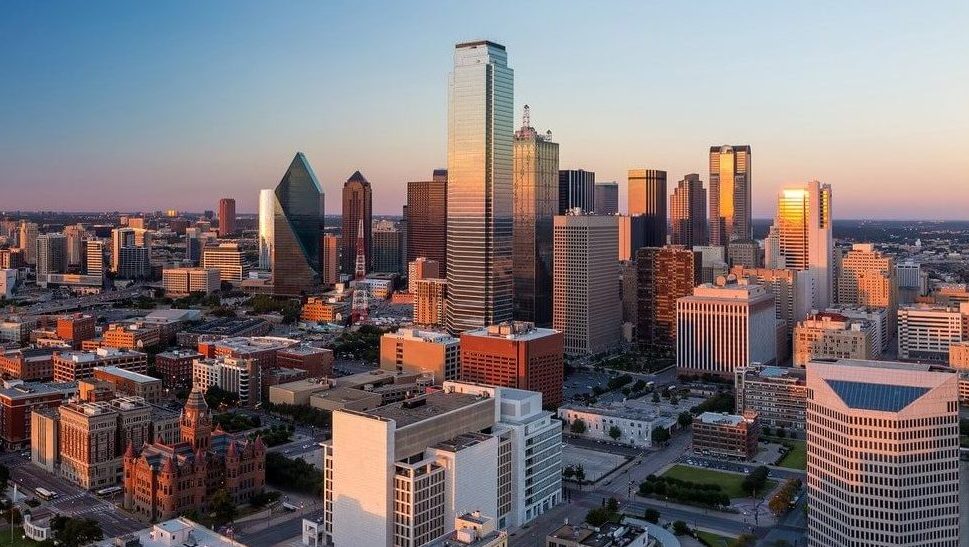 Dallas/Fort Worth apartment pricing has been essentially flat since Spring 2020, with slight declines in Dallas countered by mild growth in Fort Worth.
As of January, effective asking rents were down 0.2% in Dallas/Fort Worth, compared to the loss of 1.1% seen in the nation overall. North Texas has maintained this essentially flat rent change performance since May 2020. During that time, Fort Worth has seen average annual rent growth of 1.2%, while Dallas has suffered mild rent cuts of about 0.8%, on average.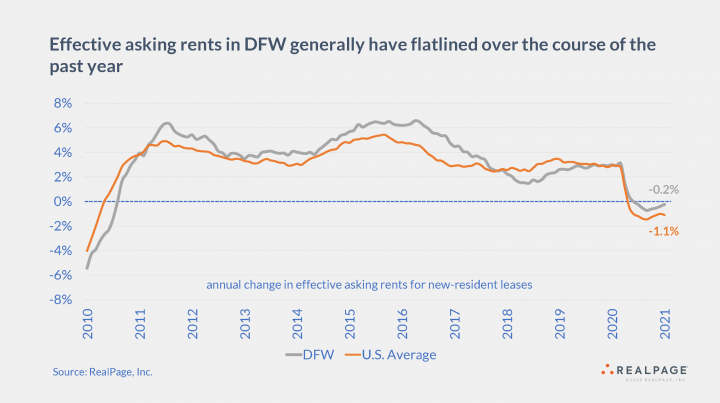 Before the COVID-19 pandemic, Dallas-Fort Worth was registering annual growth in effective asking rents right at the 3% mark, essentially matching the performance in the nation as a whole. At that time, it was Dallas leading the charge, with average rent growth around 3.2%, while Fort Worth pricing increases were averaging at 2.3%.
Overall, since 2010, pricing in Dallas/Fort Worth is up 39.3%, a bit ahead of the 34.1% rent growth recorded across the U.S. This increase took Dallas/Fort Worth prices to a little over $1,180 in January, which is roughly $225 under the U.S. norm.
Pricing really isn't moving at all in Dallas/Fort Worth's middle-tier Class B properties or in the bottom-tier Class C communities. The leasing environment is more competitive for luxury Class A projects, which are struggling to retain residents when new properties in initial lease-up are discounting rents.
For more information on the North Texas apartment market, watch the webcast Up Close and Local: Dallas/Fort Worth Market Update.