April Apartment Performance Holds Solid as Occupancy Ticks Up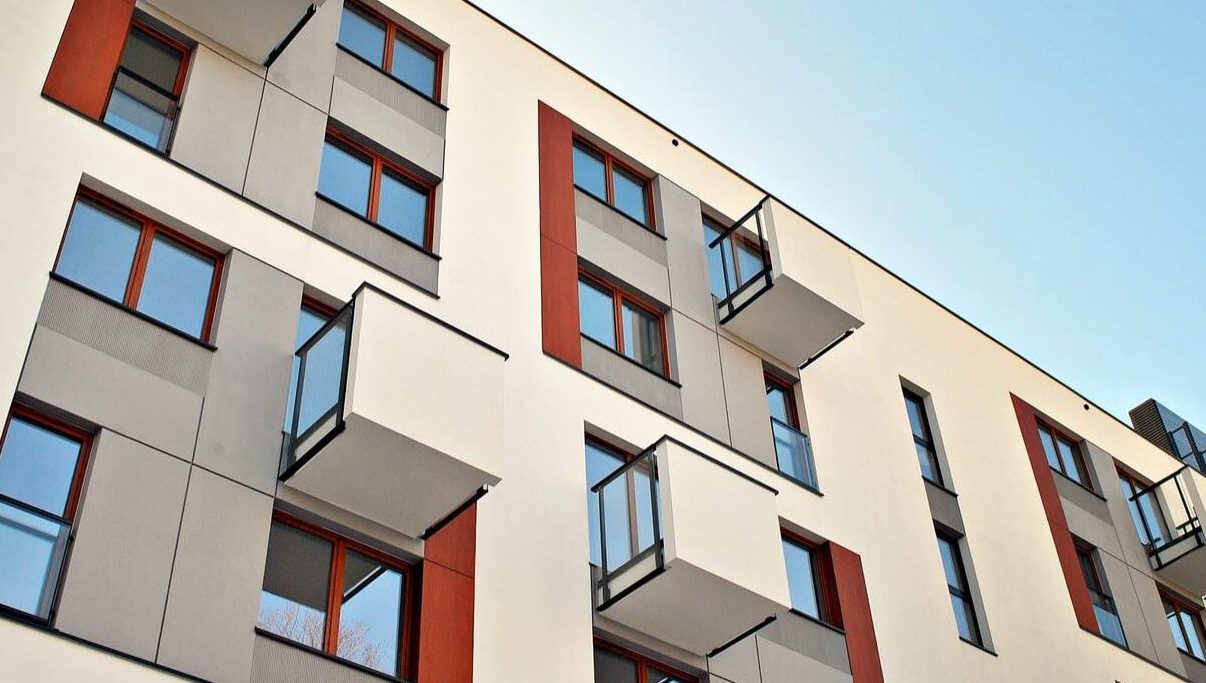 The U.S. apartment market logged another month of solid performance in April.
Rent growth across the nation held steady from February and March, at 3.2% year-over-year in April. April's 3.2% rent growth puts it 80 basis points (bps) above April 2018's level of 2.4%. It also marks the ninth consecutive month of rent growth at 3% or higher.
Occupancy saw a slight uptick to stand at a healthy 95.4%, 10 bps above both month-ago and year-ago figures. Apartment occupancy tends to soften in the colder months as renters typically avoid moving in winter. April's strengthening occupancy puts the rate on par with those seen in the fall and indicates the expected end of the slow leasing season.
Rents averaged $1,383 across the 150 largest local apartment markets in April.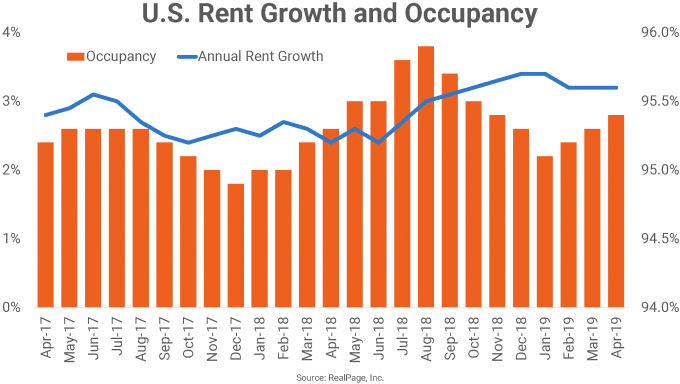 Helping to lift occupancy, monthly demand in April topped 42,800 units nationwide, far outpacing monthly deliveries of 23,500 units. That absorption level is the highest so far in 2019, and slightly higher than April 2018's level – a good sign for the forthcoming prime leasing season, as the 2018 season saw robust demand.
In the year-ending April, developers completed nearly 285,000 new apartments across the U.S. Another 420,000 units are currently in the pipeline.
As has been the case for several months running, Las Vegas and Phoenix took the top spots for annual rent growth among the nation's 50 largest apartment markets, pulling 8.8% and 8.6%, respectively. Except for some shuffling of the deck, the markets in the top 10 remain virtually unchanged from recent months.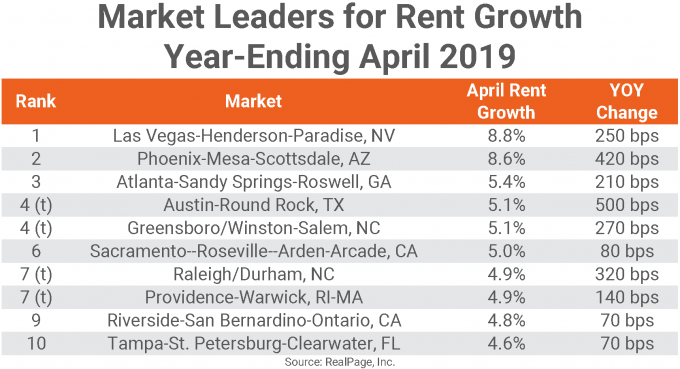 The only newcomer was Raleigh/Durham, which rose in the rankings after annual rent growth improved 100 bps from March and 320 bps from April 2018. On the flipside, Memphis and Charlotte fell out of the top 10 in April. Rent growth in Memphis fell to 4.4%, from 4.9% in March. In Charlotte, rent growth held essentially steady at just over 4%.
While Phoenix and Las Vegas continue to stand out for outperformance, one market continues to stand out for underperformance. Houston remains the national laggard as rents there grew only 0.1% in the year-ending April. No other market saw less than 1.6% rent growth.