Some Apartment Markets Hit Peak Occupancy in 2nd Quarter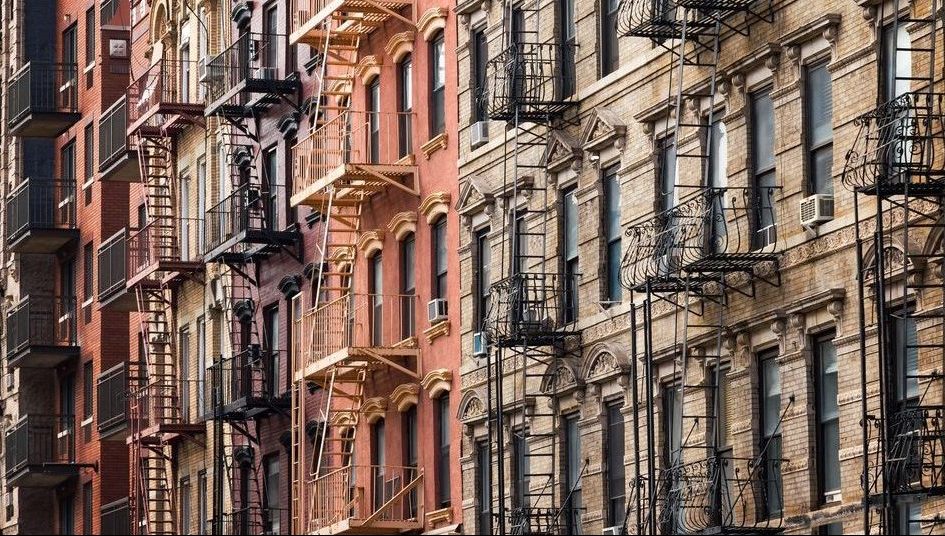 Apartment demand surged in 2nd quarter, taking occupancy in the nation's apartment market to an 18-year high. Quite a few markets across the nation are also hitting peak rates, with some markets seeing occupancy reach all-time highs.
With occupancy at 96.7%, Cincinnati's apartment market reached an all-time high in 2nd quarter 2019. While not usually a national leader, Cincinnati ranked eighth out of the largest 50 apartment markets for occupancy in 2nd quarter, joining three other Midwest markets on the top 10 list: Minneapolis/St. Paul, Detroit and Milwaukee. Occupancy in Cincinnati climbed 130 basis points (bps) year-over-year, a performance topped by only Greensboro/Winston-Salem. Helping Cincinnati reach peak occupancy rates, deliveries in the market have been reserved compared to the rest of the country. During the current economic cycle, which started in 2010, only about 12,100 new apartments have been completed, increasing the existing base by less than 8%. Annual supply volumes in recent years didn't even reach the market's previous peak levels from 2002.

After making quite the comeback, Phoenix apartment occupancy hit an all-time high in 2nd quarter, reaching a rate of 96.2%. Powered heavily by growth in the Class C stock, occupancy is now a stunning 820 bps ahead of the low point this market hit in late 2009, before the current economic cycle started. Boosting this increase in recent months, Phoenix logged one of the nation's strongest 2nd quarter demand tallies. At 4,420 units, this was the biggest quarterly absorption volume the market has seen in nearly two decades. Remarkably, all this progress happened while apartment operators raised rental rates at a hearty clip. Phoenix and Las Vegas have run a close race for national rent growth leader in the past few quarters. As of 2nd quarter, Phoenix was at #2, with an annual price increase of 8.4%.
Among the nation's largest 50 markets, Greensboro saw the most notable occupancy progress in the past year, with an increase of 140 bps taking occupancy to an all-time high of 95.8%. While solid, occupancy here was not remarkable on a national scale, as the rate was essentially in line with the U.S. norm (95.9%). Most of Greensboro's recent occupancy progress was made in the Class B and C stock, while the more expensive Class A product saw only minimal improvement in the past year. During the current cycle, apartment deliveries have been consistent but not extreme, allowing the market to absorb new units at a steady pace. Rent growth, meanwhile, has been well ahead of market norms recently. At 4.6%, annual rent growth in Greensboro is one of the strongest in the nation and caps off a 24-quarter spree of annual increases between 2% and 5%.
A handful of markets are – like the U.S. overall – seeing occupancy reach close to a two-decade high. While Detroit and St. Louis have benefited from limited building in recent years, Philadelphia and Raleigh have recorded delivery of nearly 40,000 units each in the current cycle. While these new units increased the existing base in Philadelphia by less than 10%, the impact was more significant in Raleigh. Raleigh's apartment base increased at one of the fastest rates in the U.S., with an upsurge of 28.6% since 2010.

Another four markets – mostly located in the Northeast – saw occupancy climb to decade highs in 2nd quarter. While Washington, DC, Virginia Beach and Las Vegas are tightly clustered with occupancy between 96% and 96.2%, Baltimore is hovering a bit below the national average, with a rate of 95.5%. Las Vegas hit this strong reading, even after maintaining nation-leading annual rent growth between 8% and 9% for several consecutive quarters now. Las Vegas also just barely missed out on a top 10 spot for percentage job gains during the current cycle. The job base here has increased by nearly 27% since the beginning of 2010.

Just missing out on a decade peak, Boston's occupancy reached an eight-year high in 2nd quarter, at 96.8%. While this was the strongest this market has seen since 2011, occupancy in Boston has been consistently healthy for some time now. Occupancy here hasn't dipped any lower than 95.5% throughout almost the entire life of the economic cycle.