Apartment Investment Skyrockets in Carolinas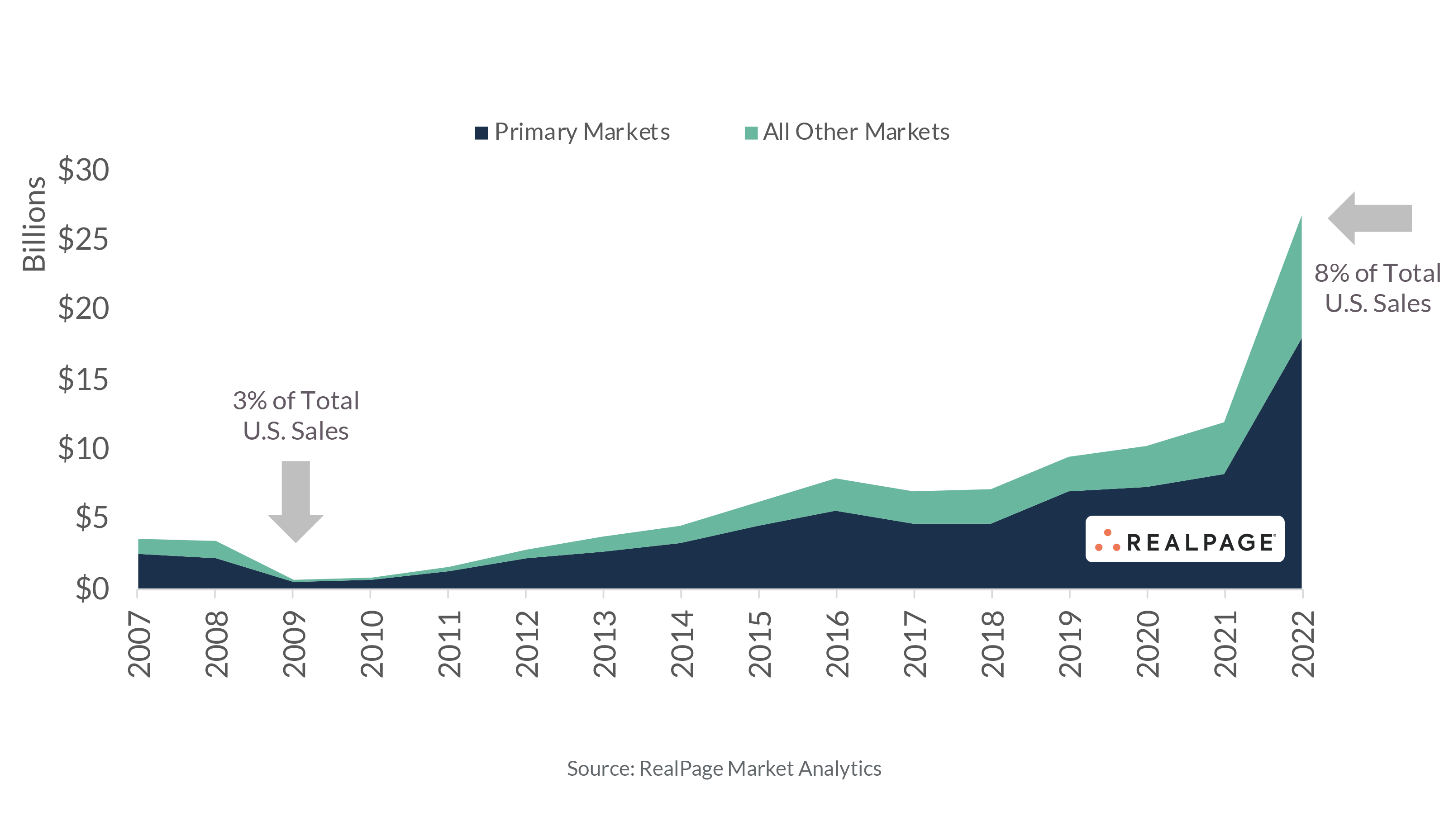 Apartment investors and developers have become increasingly more interested in the Carolinas, boosting sales volumes exponentially in recent years. More than $26 billion in assets have changed hands across North Carolina and South Carolina in 2022, according to Real Capital Analytics. That volume accounts for 8% of all U.S. sales for the year. This is quite a surge from sales volumes that were registering at $589 million just over a decade ago in 2009, when Carolinas investment accounted for just 3% of all U.S. sales. Investment in this region has gotten increasingly more aggressive and has really taken off in the past three years. In fact, in just three years, sales volumes in the Carolinas increased by 300%. The total amount of apartment sales for primary Carolina markets in 2022 hit over $17 billion in 2022, while secondary markets in the area make up over $8 billion of total sales.
For more information on the state of the Carolinas apartment markets, including forecasts, watch the webcast Market Intelligence: Q3 Carolinas Update.