Apartment Demand in Minneapolis/St. Paul Holds Up Amid COVID-19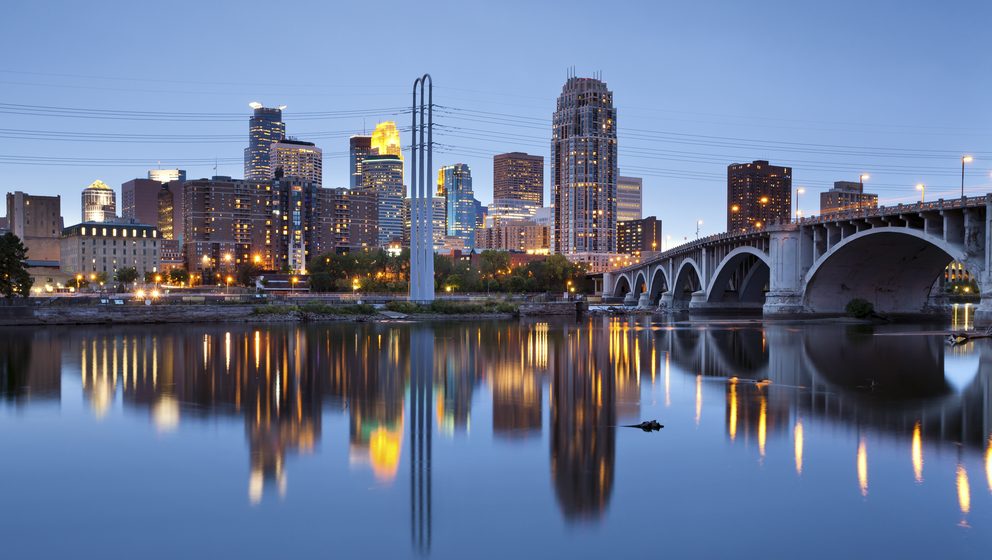 When apartment demand across the nation faded during the COVID-19 pandemic, Minneapolis absorption remained strong.
As of 3rd quarter, total apartment demand year to date for 2020 was at roughly 4,300 units in Minneapolis. That figure tops the market's demand volume for all of 2019 and isn't too far behind the elevated year-end readings from 2016 through 2018.
Minneapolis managed to avoid the demand meltdown seen in so many spots across the nation during 2nd quarter, when the market tallied absorption for over 1,000 units. Then results proved even better in 3rd quarter, when more than 2,500 units were absorbed.
Looking back, apartment demand in Minneapolis tends to run at moderate levels. This market tends to be among the tightest anywhere across the country. With strong occupancy in the existing product base, new supply levels have played a big role in the volume of demand realized from one year to another.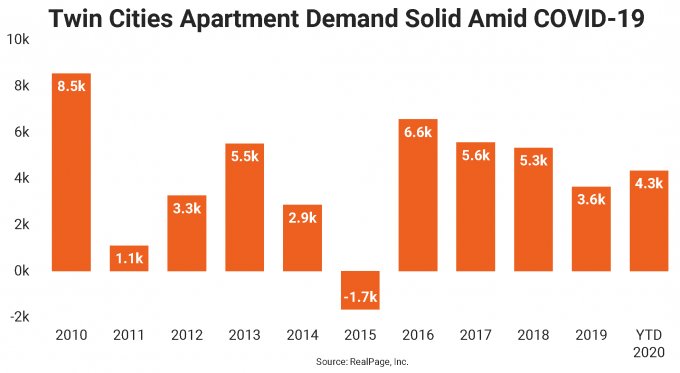 Occupancy in Minneapolis over the past decade has averaged at 96.4%, 160 basis points above the U.S. norm. Among individual metros, Minneapolis trails only New York and neighboring Northern New Jersey for long-term occupancy strength.
For more information on the Minneapolis apartment market, watch the webcast Up Close and Local: Minneapolis Market Update.