Apartment Construction Activity Surges in the Carolinas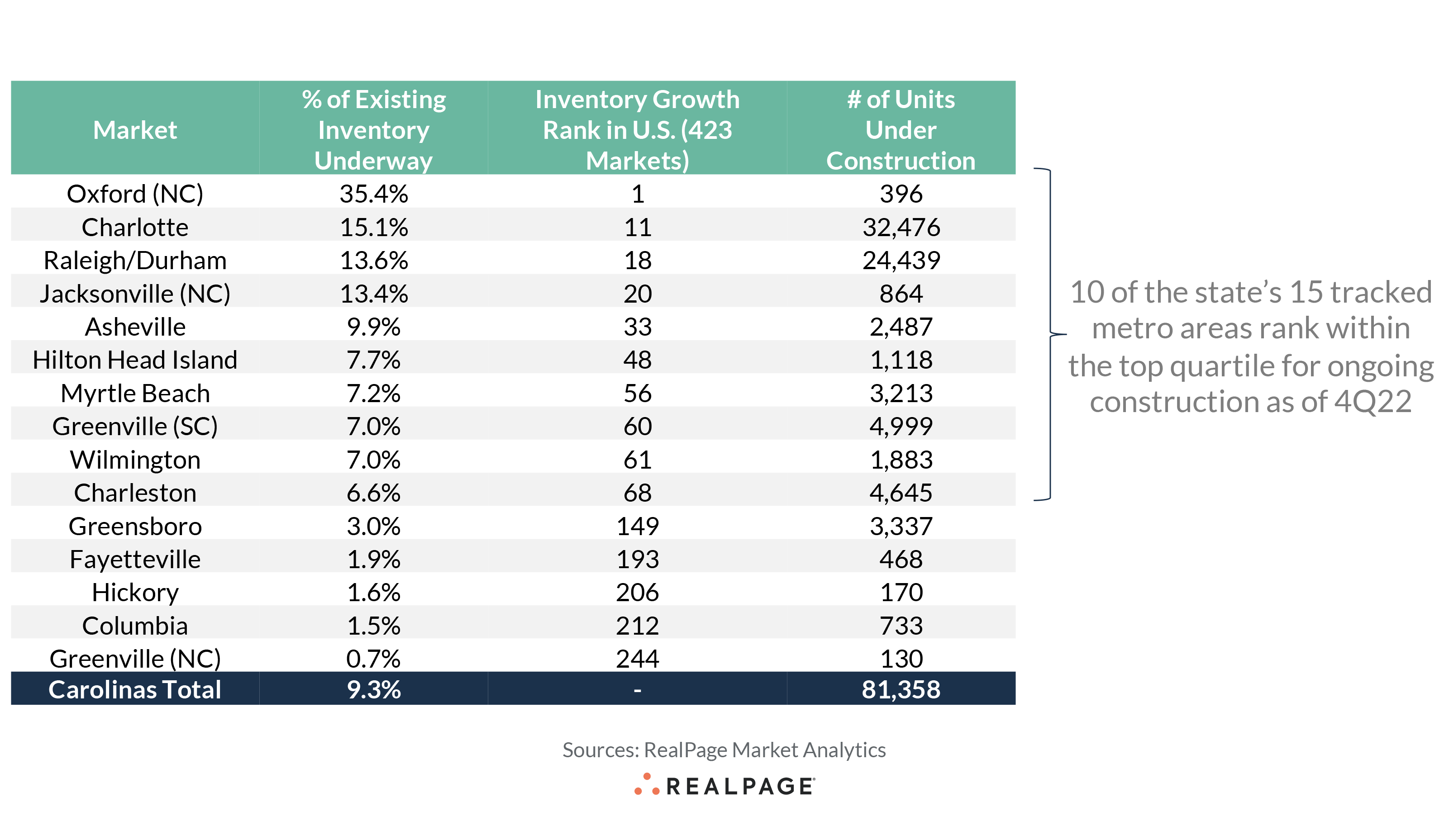 Apartment construction activity is heavy across the Carolinas, with several markets scheduled to see inventory increases of more than 10% in the near term. The states' largest markets, Charlotte and Raleigh/Durham, rank among the nation's top inventory growth markets, with apartment inventory increases of 15.1% and 13.6%, respectively. Certain pockets of each of these markets are slated to see more concentration of deliveries than others in the coming months. In submarkets like North Charlotte, for example, there are nearly 35 apartment units under construction for every 100 units that exist today. While existing Class A units in this submarket are expected to feel notable supply pressure, Class B units should be well insulated, as is the case across the U.S. In North Charlotte in particular, Class B stock commands prices that are roughly $450 less pricey than Class A counterparts.
For more information on the state of the Carolinas apartment market, including forecasts, watch the webcast Market Intelligence: Q1 Carolinas Update.