Apartment Completion Volumes Spike in Chicago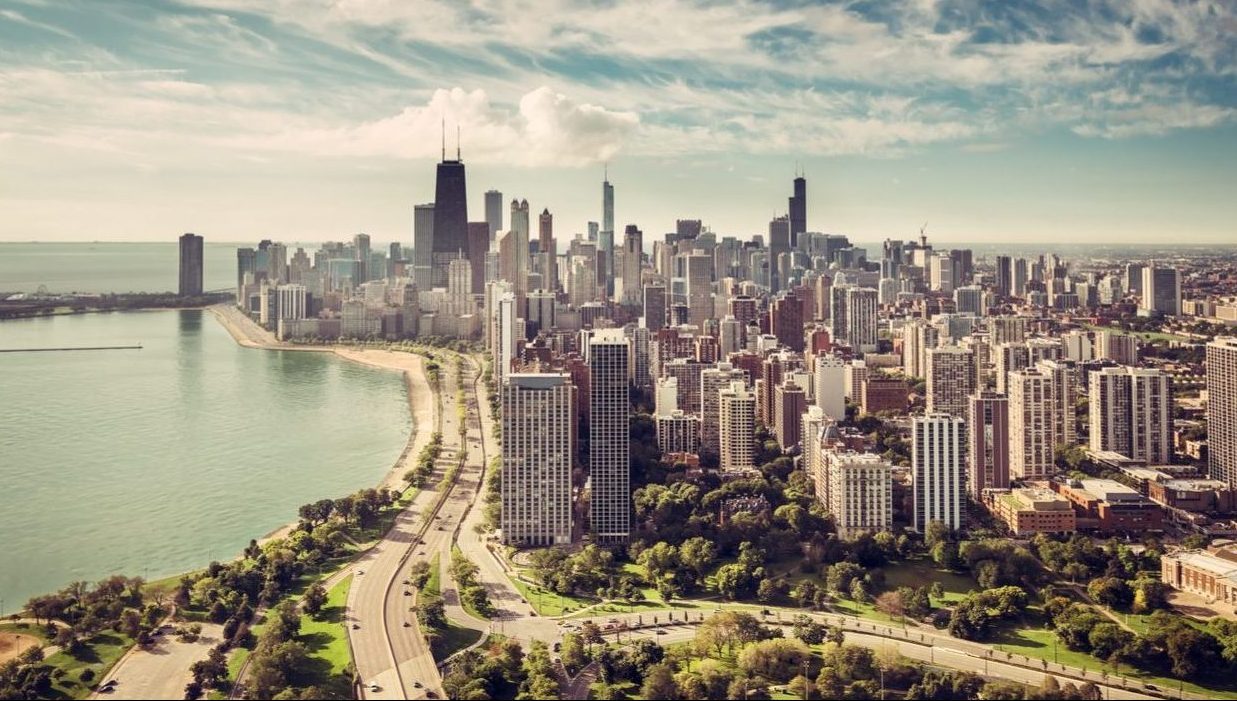 Already elevated new supply volumes reached a new high in Chicago, as deliveries spiked in 2017. The market is struggling to absorb the large volume of new product, the bulk being luxury high-rises in the downtown area.
Annual completions have run about 5,000 units to 7,000 units during the now 4-year-old supply wave. In 2017, however, developers brought 10,545 new apartments to the market. That figure, up nearly 50% over 2016's completion volume, landed the Windy City among the nation's leading metros for supply.
Such a large delivery volume in a relatively short period has weighed on market performance as the metro works through the new supply. Occupancy, which had been hovering around 95% since mid-2010, dropped to 94.0% at the end of 2017. Meanwhile, annual rent growth also dropped to the lowest level in eight years, as operators mustered just 1.2% growth in 2017.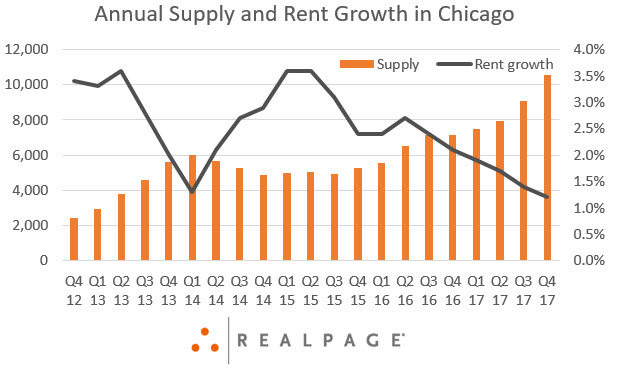 These metro-level trends are driven by the two downtown submarkets of The Loop and Streeterville/River North. The two areas, which combine for around 10% of the metro's existing stock, accounted for roughly half of the metro's total completions both in the past year and over the current cycle.
Since the start of 2010, about 40,000 units have come online across Chicago. Nearly 22,000 of those units delivered in The Loop and Streeterville/River North. In turn, these areas have seen inventory swell nearly 40% since 2010.
With so many new units in lease-up, downtown-area operators have struggled to raise rents at anything more that modest pace in recent years. In fact, combined rent performance in the urban core has not registered in positive territory since 2016. Vacancies remain problematic, as occupancy in both submarkets registered around 93% at the end of 2017.
Measuring activity across the market, the supply wave in Chicago is likely to continue through 2018, with scheduled completions for the year remaining around 2017's level. In addition, Chicago ranked #8 in the nation for multifamily permitting in 2017, suggesting that elevated development activity could persist in 2019.
At the end of 4th quarter, nearly 12,000 units were under construction. The Loop and Streeterville/River North collectively accounted for 53.0% of in-progress units.