Amid Peak Supply, Delays Plague Apartment Construction Timeline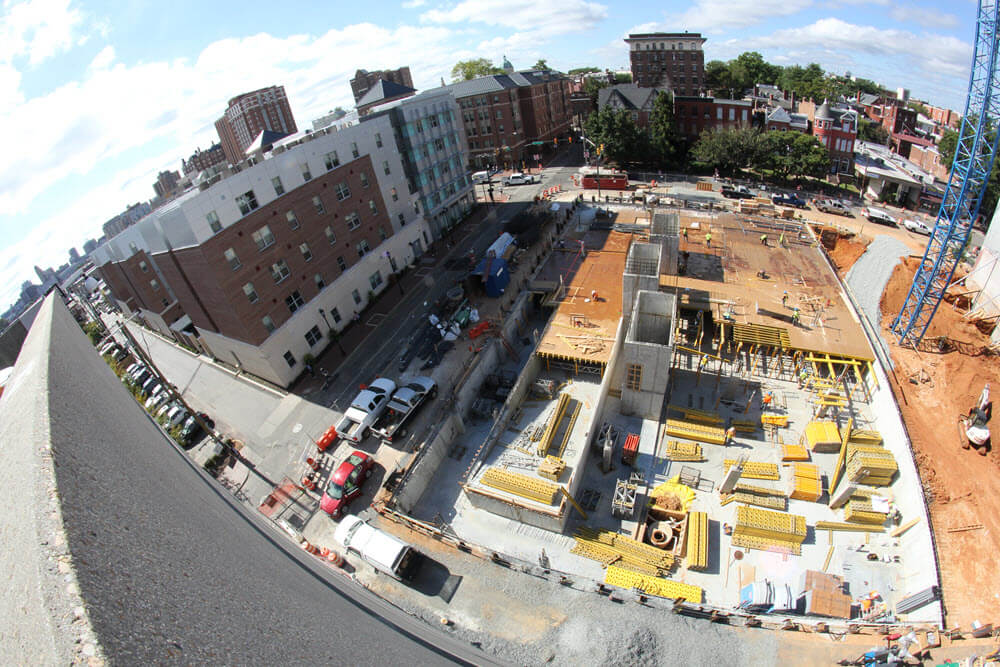 Big volumes of new apartment units were seen across the U.S. apartment market in recent years, but it's tough to get new properties across the finish line.
Three-quarters of multifamily developers are reporting construction delays in jurisdictions where they operate, up from 57% in October 2020, according to a new survey from the National Multifamily Housing Council (NMHC). Causes of delays range from permitting, entitlements and professional services to economic uncertainty, construction financing and health and safety concerns.
"There is not necessarily one overarching cause for the increase in construction timelines," RealPage economist Carl Whitaker said. "Rather, it's a combination of factors. Global supply chains remain bottlenecked. Availability and pricing of critical materials causes headaches for developers. Another challenge is availability of workers – primarily specialized positions, such as master electricians. Lastly, there's the consideration of municipal regulations, permitting processes and approval timelines, all of which seem to be continually extending."
One near constant in responses to the NMHC survey was the widespread lack of materials impacting construction. Over 80% of respondents reported material delays, as builders contend with shortages of appliances, lumber and doors and windows, according to NMHC. Such delays certainly extend the timeline to get projects across the finish line and into the leasing pool.
"Make no mistake that 2021 will be a banner year for new completions," Whitaker said. "But almost all those scheduled deliveries were started well before the pandemic and subsequent recession."
In 2021, more than 400,000 apartments are scheduled to deliver, the biggest single-year completion number in at least three decades. Though 583,000 units were under construction at the end of 2020, trouble starting new projects could reduce the number of deliveries beginning in 2022. Additionally, the year-end construction volume, while high, was down from the 667,000 units underway in mid-2020.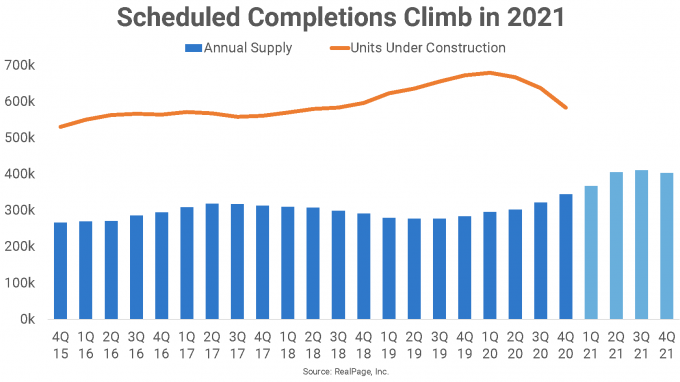 "What all this means for forthcoming construction is, starts will begin to ease in the coming year or so, preceded by fewer permits. Still, with current permits off just 7% the previous peak level, it's almost certain that we'll continue to see lots of starts going forward," Whitaker said. "Developer appetite for apartments is still pretty high."