In Affordable Housing, Rent Payments Hold Steady Despite Expired Federal Benefits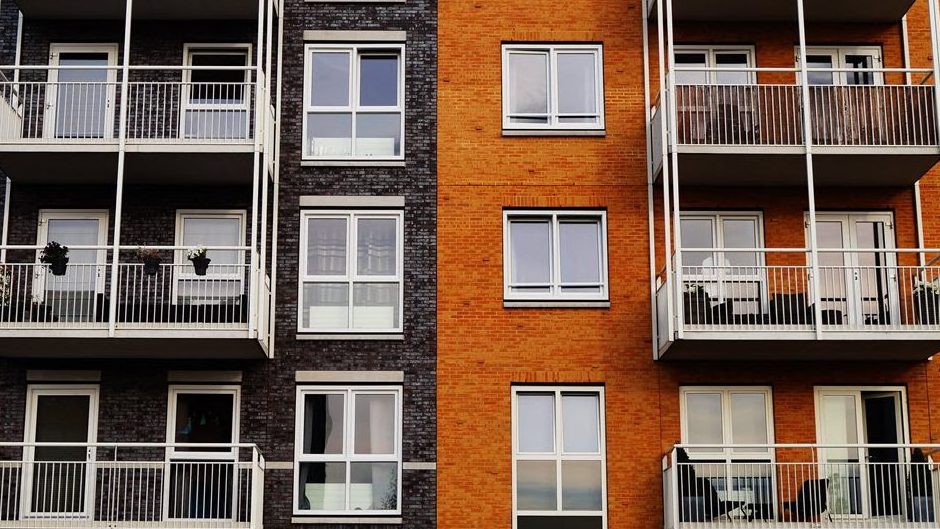 When the federal unemployment benefits in the CARES Act expired at the end of July, there was legitimate concern that residents in designated affordable housing would be most impacted. But after two full monthly rent cycles, collections have surprisingly held steady.
For the month of September, affordable housing operators collected 87.4% of the billed monthly rent, according to an analysis of actual rent collections data from millions of units serviced by RealPage property management software. That exactly matched the August number, and came within a percentage point of the June and July collection rates.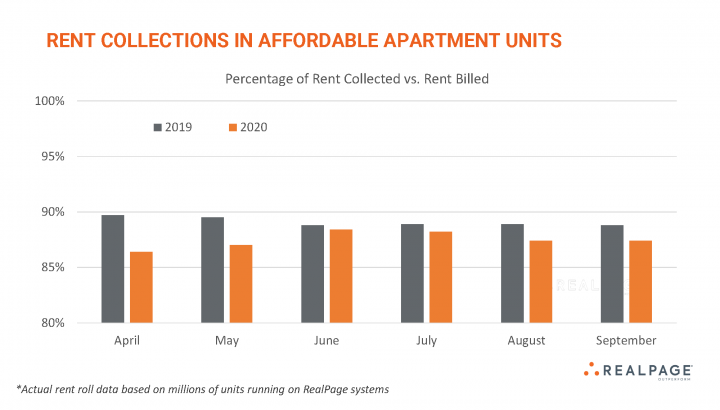 The results are yet another "win" for America's renters and rental housing operators. For all the angst over possible delinquencies and mass evictions, the resiliency of the rental housing sector has emerged as one of the surprise success stories of the COVID-19 crisis.
Impressively, the September rent collection numbers for affordable housing easily topped collection rates seen earlier on in the pandemic. Operators collected only 86.4% of rent billed in April and 87.0% in May. Rent collections have consistently come in slightly below the pre-pandemic norm of 89%.  The modest dip from normal levels roughly matches the trends seen in market-rate conventional apartments.
Affordable housing is defined as apartment properties attached to government-funded affordable housing programs – including tax credit, HUD and rural housing. Conventional, market-rate apartments are excluded from the analysis regardless of rent structure.
Looking at rent collection by program, tax credit properties continued to top the list with a September collection rate of 90.2%, followed by rural housing at 88.5%. HUD properties remained the consistent laggard with a collection rate of 84.6%.
One big reason collections have consistently come in above expectations is that expectations appear to have been set too low. According to an extensive study by the Mortgage Bankers Association, the share of renters receiving unemployment benefits peaked at 12% in June, up from 3% in April. Some forecasters had initially predicted a renter unemployment rate around 25% to 30%.