These Schools Will Get the Most New Student Housing Supply in 2024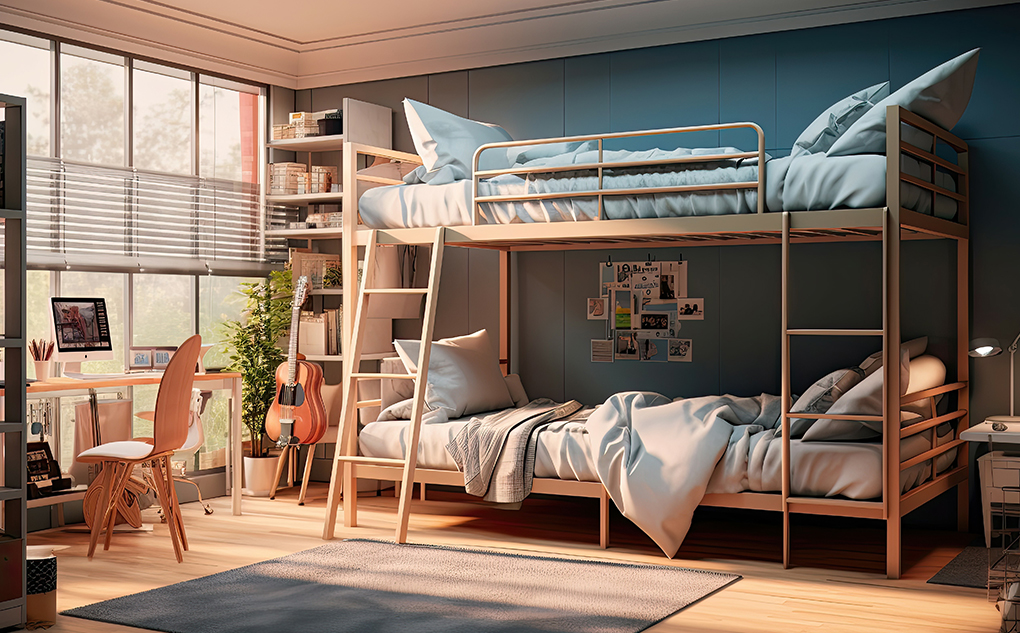 In Fall 2024, just over 28,000 new student housing beds are expected to come online. And while that's subject to change due to financing challenges, economic feasibility and more, that number represents at least a pretty good representation of expected supply.

At 11 campuses, over 1,000 beds are expected to come online in 2024 alone, according to RealPage Market Analytics. The list of Fall 2024 supply leaders mostly includes big name state schools, led by nearly 2,900 beds expected at the University of Wisconsin at Madison alone. Wisconsin claims one of the nation's highest occupancy rates for purpose-built student housing beds, so new supply will likely unlock some pent-up demand there. Still, those 2,850 beds represent a 50% total inventory increase at that school. Put another way, for every two beds that exist off campus in the market today, one more will work through lease up next year.
UT Austin, a regular on this list, claims the no. 2 spot with nearly 2,500 beds expected in Fall 2024 – and that comes on the heels of 2,840 beds delivered in Fall 2023 and will hit before another 1,200 beds are expected in Fall 2025. In just three years, UT Austin has delivered about 3,400 beds, representing about half of its total from the 2010s decade.
Florida State is another regular on this list, though so far in the 2020s decade, construction has been mild here. Meanwhile a few of these schools like Cincinnati, George Mason and Florida International may stand out as they do not fit that prototypical Power 5, state flagship university mold.

Meanwhile, another 19 schools will receive between 500 and 1,000 beds next fall. Another 16 schools will get up to 500 new beds in Fall 2024. A couple schools on these two lists stick out. University of Washington ranks among the top in the country for total supply so far in the 2020s decade. As such, performance there has softened lately, though seems to have rebounded in the last few months of the Fall 2023 pre-lease season.

A trio of California schools (UC – Berkely, Cal State – Northridge and UCLA) are in massive need of additional student housing, so seeing any new supply pop up there is likely a welcomed addition to students and operators.
For more information on the state of the nation's student housing market, including Fall 2024 performance forecasts, check out our Market Intelligence Webcast: Q3 Student Housing Update.