Performances Vary in Large Secondary Markets in the Upper Midwest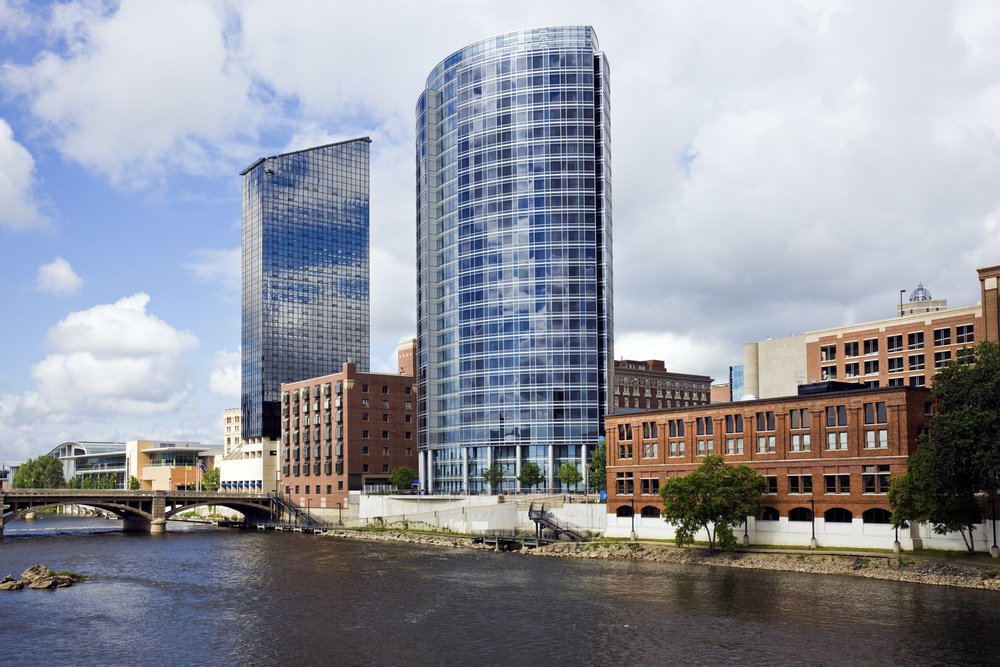 While the two largest secondary markets in the upper Midwest region – Grand Rapids and Madison – both boast apartment occupancy rates regularly above U.S. norms, rent growth performances have differed.
Rent growth has been much stronger in Grand Rapids, while Madison hasn't been able to drum up the same momentum. While inventory growth has been comparable in both in the past year, Madison has more than three times as many apartments under construction as Grand Rapids.
Grand Rapids
Effective asking rental rates in Grand Rapids shot up 11.8% in the year-ending October. This was well ahead of the market's five-year average of 4.8%. Operators here never turned to rent cuts during the worst months of the COVID-19 pandemic and, in fact, started hiking rates past long-term norms as early as September 2020. Since then, price increases have reached historical highs. Occupancy in this market is also at a record high of 98.7% as of October. While apartment occupancy in Grand Rapids took a hit in 2020, the bottom point wasn't so bad – at 96.1% in February 2020. This recently healthy performance in Grand Rapids occurred even though nearly half of market's employment base is concentrated in the manufacturing, healthcare and retail industries, which were hit hard in the past year.
Madison
Madison has behaved in a more slow-and-steady way in recent months. Rent growth hit 4.3% in the year-ending October. While this was a recent high, and well above the five-year average, it marked one of the worst performances nationwide. Out of the nation's 150 largest apartment markets, only six logged more modest rent growth in October. Other Midwest markets with rates on that low end of the spectrum include Minneapolis, Fargo, Youngstown and Champaign-Urbana. Occupancy in Madison, which slightly declined at the peak of the pandemic last year, now stands at 98.2%. That is a solid performance for this market and notably ahead of the U.S. average of 97.3%. Madison is home to the University of Wisconsin, boasts a diversified economy and has one of the lowest unemployment rates in the country. Apartment demand here took a mild hit in the second half of last year, but recovered quickly.
For more information on the apartment markets in the Upper Midwest, including forecasts and coverage of major markets, watch the webcast Market Intelligence: Upper Midwest Region Webcast.