Apartment Rent Payments Hold Steady in May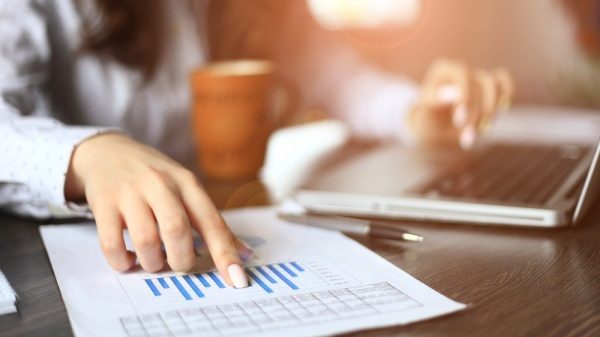 Among renters living in the U.S. stock of professionally managed apartments, payment levels in May are nearly identical to the results seen both a year ago and a month ago, according to RealPage data pulled from communities where the company's property management software is utilized.
The share of households paying May 2021 rent is off an insignificant one-tenth of a percentage point viewed relative to the May 2020 figure. Similarly, the change in the payment rate for May 2021 versus April 2021 is small, although in this case slightly positive at an increase of four-tenths of a percentage point.
Payment rates remain above the weakest results seen during the last few months of 2020.
Influencing the rise in collections, more households are earning paychecks, as reopening economies have allowed more people to return to work. The decisions in some states to drop the federal enhancements to state-level unemployment benefits that were supposed to run through September does not appear to be notably impacting rent payment levels in the most recent collections data.
The next set of Rent Payment Tracker data from the National Multifamily Housing Council, which combines information from five technology firms that include RealPage, will be published on June 8.
Previous Patterns Hold in Property Class Payments
As has been seen since the COVID-19 pandemic began, rent collections remain better in the upper-end and mid-range apartments than in the lower-tier properties. RealPage stats show payments for May at 94.9% in the Class A block of product and 93.9% in the Class B inventory.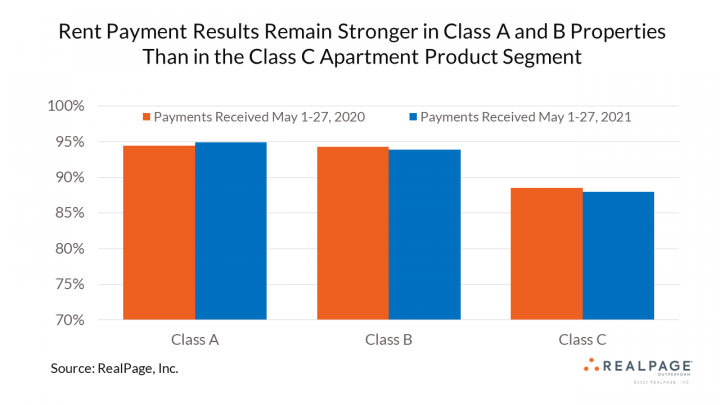 Collection levels are lower at 88% in Class C projects. Renters in the Class C stock generally live paycheck to paycheck, lacking resources to rely on when employment is interrupted.
Florida Markets Again Stand Out
Rent payment levels generally are proving strongest in the locations where the push to open the economy and get workers back on the job is the most aggressive. Florida markets serve as the key examples of that pattern in collections.
Looking at payment levels by metro, Florida markets take half of the top 10 spots nationally.
More than 99% of households have paid their rent in West Palm Beach, Fort Lauderdale and Tampa. The share is also at least 98% in Miami and Orlando.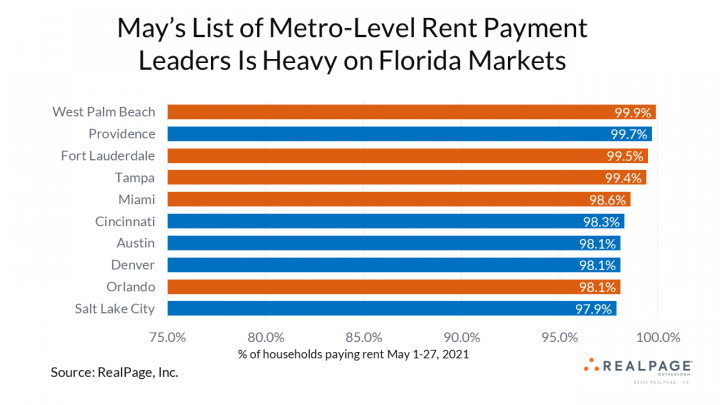 Other metros at the top for payments are Providence, Cincinnati, Austin, Denver and Salt Lake City.
Metros with comparatively low payment performances for May are New Orleans (87.7%) and Seattle (90.8%). Spots registering the biggest year-over-year deterioration in payment levels are Seattle (-5.1 percentage points), Portland (-4.3 percentage points) and San Jose (-3.1 percentage points).