Virtual Rewards Playing Key Role in 2020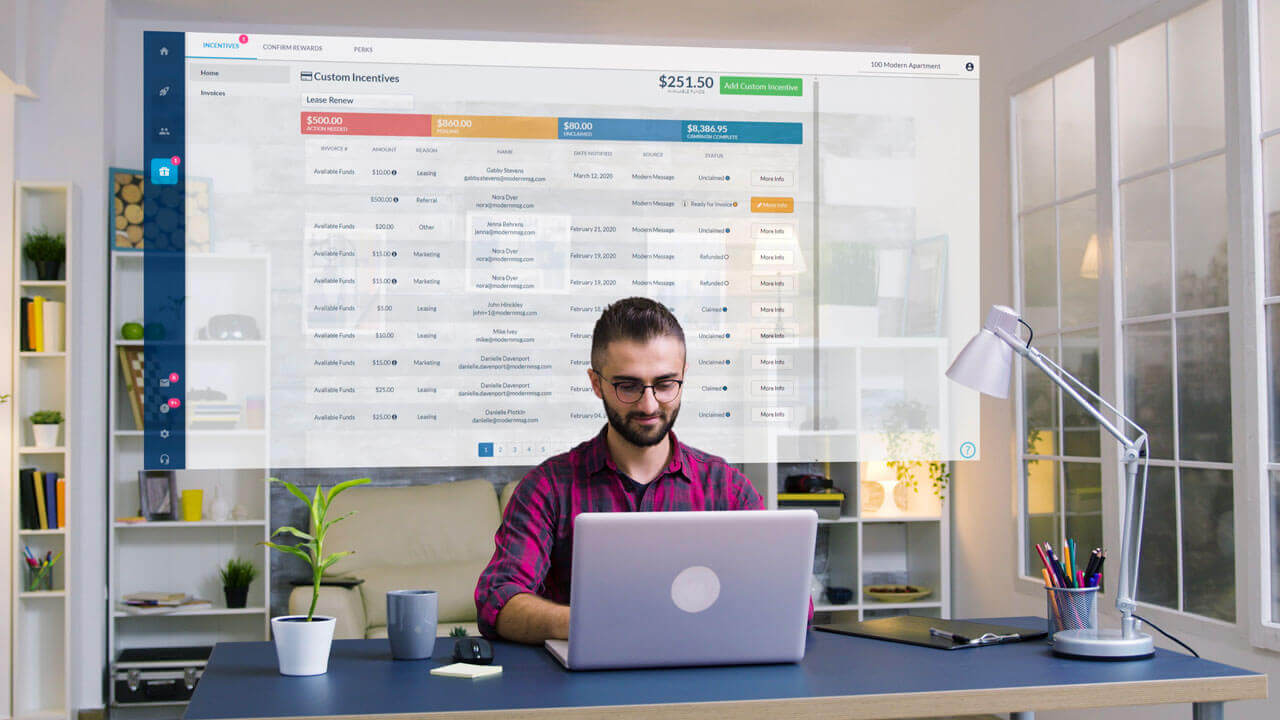 One of the things that has become clear right now is that virtual connections and communications have never been more essential. Even though audiences and demographics may differ from community to community everyone is working towards the same goal, to increase resident retention and referrals. One of the best ways to drive these results is through rewards & incentives, especially when it's free.
Having worked with thousands of communities over the past 7 years, from student and multifamily housing to military and affordable housing, we have been able to observe the best practices to engage with your residents from across the industry. Even now, as the nation begins to reopen from quarantine stemming from Covid-19, we want to ensure that we continue to deliver best in class solutions that can fit into any work environment.
There are countless ways that virtual incentives can be used at your multifamily and student communities. In just the past few months of quarantine, we've seen our customers offer rewards for:
Renewals and Referrals
New Leases
Resolve service issues
Resident appreciation gifts
Recognition to residents who may be going above and beyond
Virtual event participation
Top Brands in May 2020
We've also continued to watch the most popular Reward Cards redeemed from residents the past few months. The clear winners are online shopping and food delivery services, with a noticeable reduction in travel. The top 10 brands include the following national brands:
Virtual Visa
Amazon
Target
Best Buy
Nike
Uber
Sephora
Uber Eats
Nordstrom
Ulta Beauty
If incentives are a part of your overall leasing and loyalty strategy, our Custom Incentives Program is an easy to use service that gives apartment communities the ability to electronically deliver digital, on-demand Reward Cards directly to residents without having any physical interaction. Other ways that our Custom Incentives Program can save you time and money:
Free to Send Rewards
There is no cost to Community Rewards customers (no monthly, activation, or processing fees)
Over 100 brands for residents to choose from and it's 100% DIGITAL (reduces time to manage and buy gift cards)
Get 100% of money back on all unclaimed incentives
Full accountability and reporting for incentives sent (eliminate fraud and theft)
Employ multiple user access levels for increased security
If you are not using this program currently and need more information, feel free to contact your Client Service Executive or email manager@modernmsg.com.
Have a question about our products or services?