How to Integrate Resident Reviews Into Your Website to Increase Lead Conversions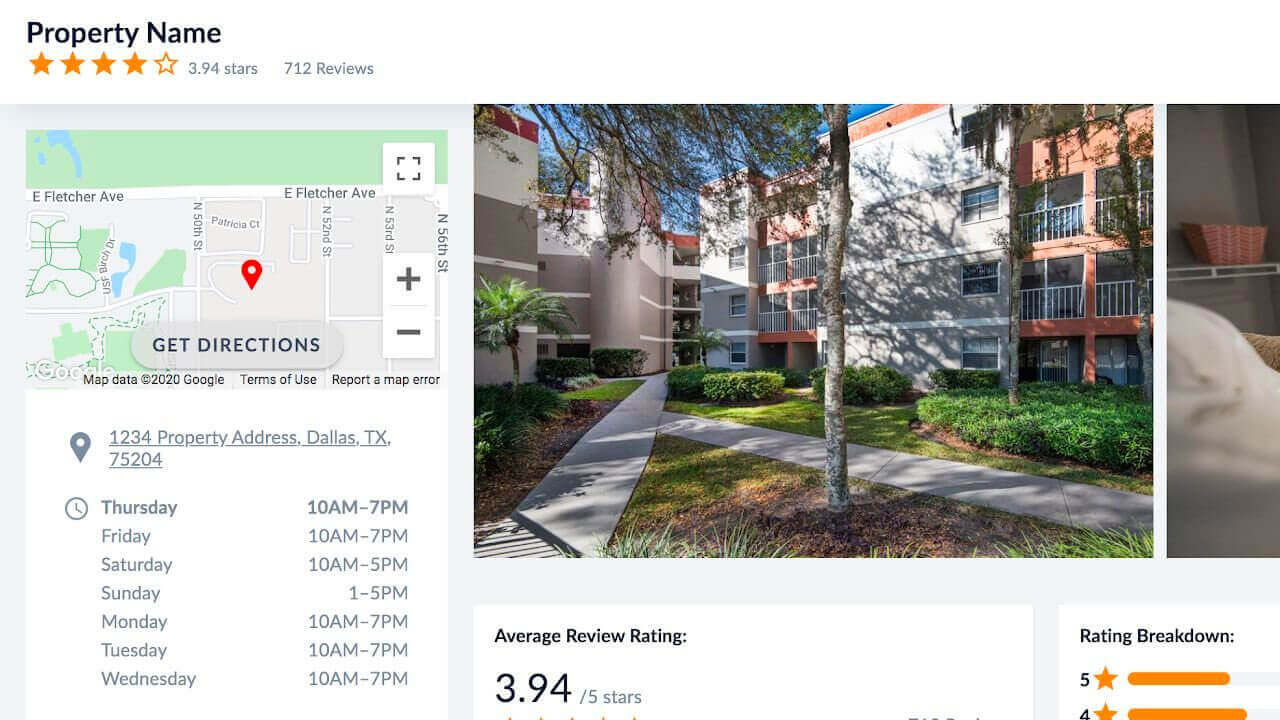 Online reviews are a proven way to generate leads through your website and drive prospect traffic to your property. 83% of residents in fact cite reviews as a major factor in their apartment search and leasing journey.
With well over 1 million resident reviews, Community Rewards is the perfect solution for any property manager or owner looking to truly understand how resident's are experiencing their community. Having generated over 182 reviews at an average 4.2 star rating per participating property, Community Rewards' reviews now account for approximately 19% of all new online reviews generated for multifamily properties, second only to Google!
Content-rich resident reviews help teams monitor property performance and supply prospects with compelling information during their property search and lease decision-making.
Integrating this content into your property website therefore represents an amazing opportunity to provide the information prospects expect therefore keeping them on your site longer and increasing the odds of a conversion.
Which is exactly why we just completely revamped our reviews experience; to help you generate more leads!
The Benefits of Adding Resident Reviews to Your Website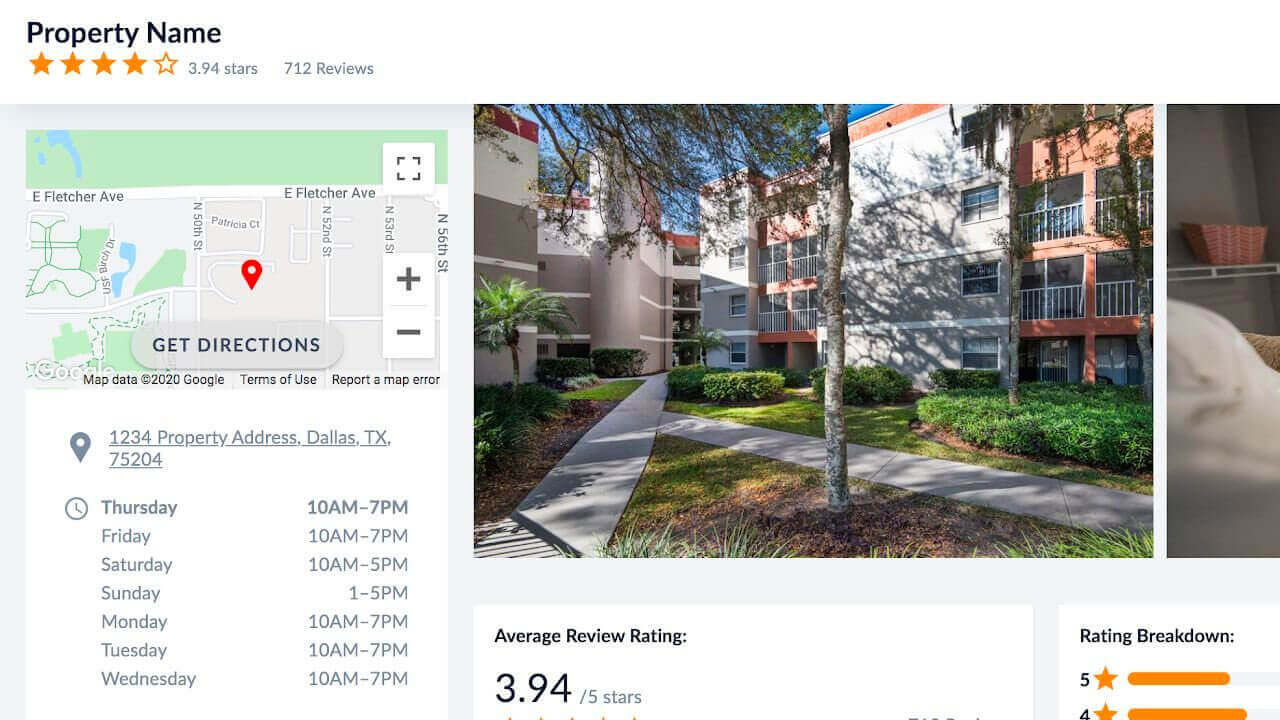 Every Community Rewards or White Label client has its own unique Reviews Page, where reviews written by your residents are displayed. With a prominent star rating breakdown, the property's ORA score, and typically hundreds of fresh, content-rich reviews, this page is designed to empower prospects with trustworthy, relevant information to help them decide on leasing at your property.
When prospects search online for your property, or specifically for reviews on your property, they may see your property's unique Community Rewards Reviews Page in the results. The Reviews page has been designed to fit a variety of screens across mobile, tablet and desktop devices. We recommend you provide links to your Reviews page in communications with prospects, as a takeaway for site visitors, and as a conspicuous callout on your marketing site.

Give Prospects the Information They Want, When They Want It
Leave no stone unturned when it comes to showcasing resident reviews. Research suggests that prospects in their online search are most likely to click the first organic or paid result on the first page of their search.
While it can be a challenge to compete with the Internet Listing Services, integrating reviews into your property's marketing site can augment your prospect to lease conversion strategy by increasing fresh, relevant content that the search engines crave. Which gives your website a better chance of reaching the top position.
There are two methods to integrate Community Rewards reviews into your website:
iFrame: easily and conveniently add an iFrame to your site and link to your reviews page. Our iFrames are designed to meet mobile, tablet and desktop dimensions seamlessly while complementing various brands.
API: Give your branding and technology team full control over the display of reviews on your website by utilizing a reviews API.
How to Integrate
Quickly Load Reviews On Your Site with an iFrame
If you're looking for a low-cost and quick method to load reviews, use an iFrame on your site. This low-cost option requires working knowledge of HTML and CSS to implement on your marketing site.
Generally speaking, an iFrame is a container you place on your website that then refers to another site to load content within the dimensions of that container. In this case, the iFrame you place on your site will be pulling reviews directly from your property's unique Community Rewards reviews URL. These reviews load as horizontally-scrolling cards that contain the entire content of a resident's review, the star rating, and the onsite team's reply (if applicable).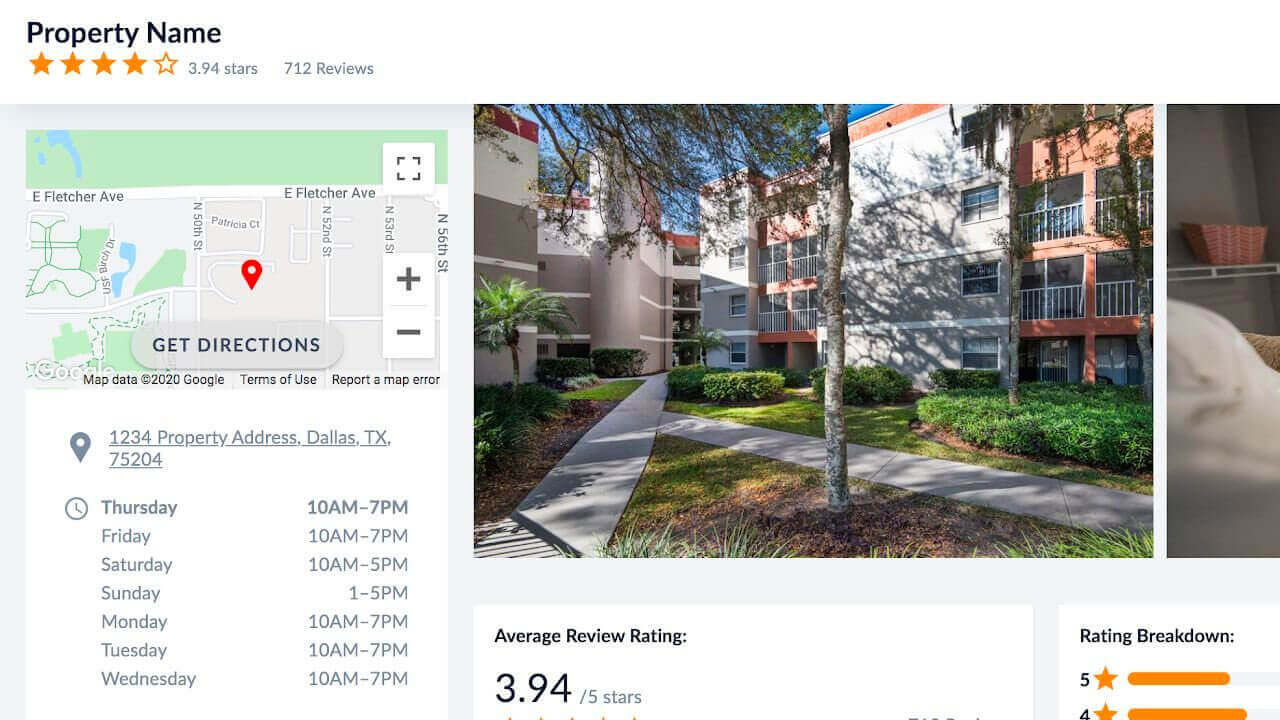 Example of an iFrame a property's website
Our iFrames perform optimally wider than 350 pixels, and can fit a variety of heights, as this is a horizontally scrolling list of review cards. You'll find the most success setting the iFrame height between 350-650 pixels depending on device or browser width.
Simply define the iFrame container dimensions, and refer to your Community Rewards Reviews URL as the source (src=communityrewards.me/your-property-slug/").
Fully Customize Review Display with an API

This method will likely require collaboration with a professional web developer, however, this method gives you complete control as it is entirely customizable. It will require more investment in design and development, but it also ensures that reviews published to your marketing site will be completely on-brand.
Depending on who hosts your website, you may need to follow a different set of instructions.
Click here to read the full instructions.
Showcase Your Community to Increase Leads
Resident Reviews are just one component of the resident engagement suite in Community Rewards. We have seen how our product equips teams to personalize engagement, build community, reward residents, drive loyalty, and gain intelligence. This action-feedback loop supports delivering rewarding experiences that keep residents in your community and attracts residents who likely stay longer.
The intelligence onsite teams gain from reviews empowers the personalization of the resident experience online and offline to promote loyalty among residents. The visibility and breadth of content-rich reviews support prospect-to-lead and lead-to-lease conversion strategies.
Integrating reviews into your website to optimize the renter's journey and increase lead conversions is another example of how Community Rewards is the premier resident engagement solution for residents at all stages of their journey.
Have a question about our products or services?