Create Defining Moments Along the Resident Journey to Deliver Exceptional Performance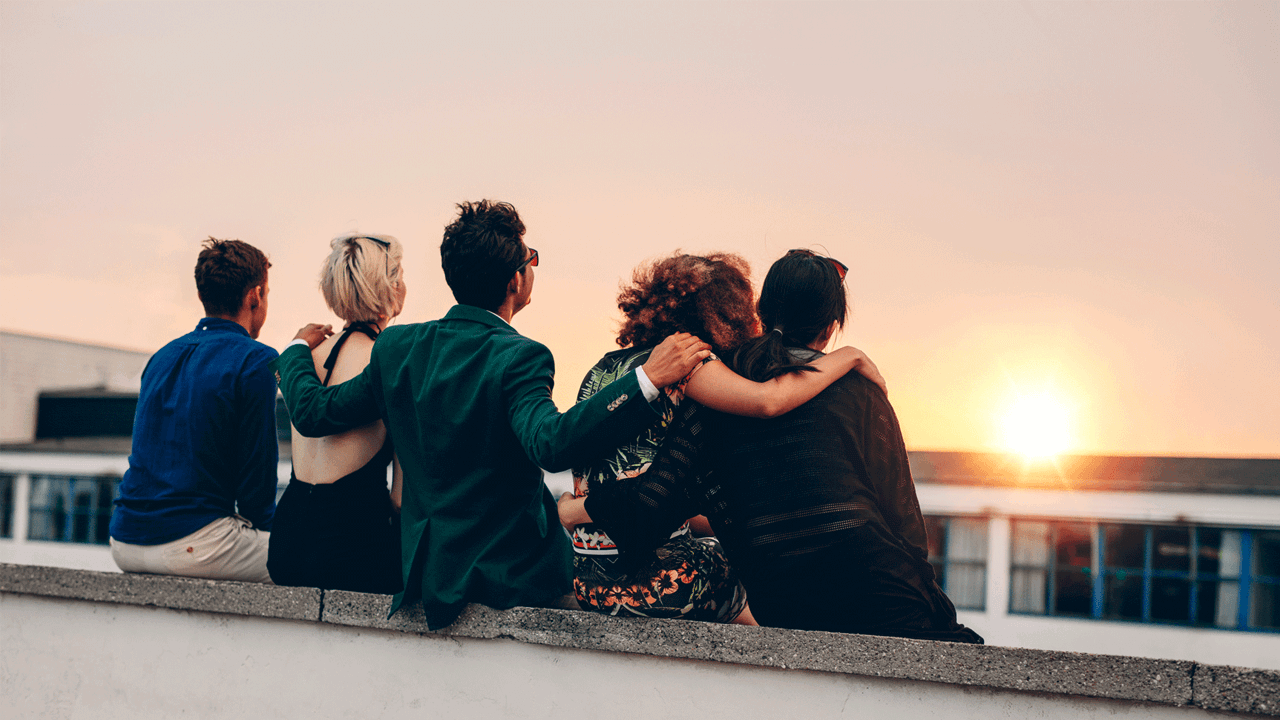 "Put the oxygen mask on yourself first, and then place it on your child. If you are traveling with more than one child, start with the one that shows the greatest potential!"
Imagine you are a tired traveler and you heard this from your flight attendant. Would you remember it? It turns out that putting a humorous spin on an otherwise mundane moment is not only good for a laugh, it's also good for the bottom line. This is just one example of how Southwest Airlines empowers its employees to build "Defining Moments" into their daily jobs and how they have maintained the top position in customer satisfaction.
For those of us in the Multifamily industry, it's time to start thinking about creating moments for our residents. This is the essence of resident engagement.
In this post, we will take a look at the framework of resident engagement and how property management companies are already successfully implementing this strategy. Ultimately we will show you how you can design defining moments into your operations that deliver results and differentiate you from the competition!
Resident Engagement: The New Currency in Multifamily
Resident engagement has become quite the buzzword in Multifamily over the past few years. Most property management companies have point solutions like a resident portal for rent payments and maintenance requests, content syndication tools that push updates to social media, as well as periodic onsite resident events. So it would be easy to think that this box is checked.
But ask yourself these questions:
From move-in to move-out, how are you adjusting your communication to make each resident feel valued?
Are these tools increasing connections between your residents and staff to improve the odds of a renewal or referral?
Are you able to get data or feedback about all aspects of your performance to continue to deliver exceptional service?
In our previous post, we defined resident engagement as the new currency in Multifamily, because we believe that building and establishing authentic connections with residents is the future of this industry. Here's our full definition:
"Resident Engagement is a strategy focused on increasing resident connections by creating defining moments throughout the resident life cycle. Moments that give owners and operators unique opportunities to listen to residents, predict the initiatives that will be most effective, personalize the resident experience and increase results."
These connections can be between onsite teams and residents, or resident to resident, but what we have discovered is that engagement, satisfaction, and loyalty go hand in hand. In fact, loyalty is best thought of as an outcome of engagement with customers across many touchpoints of the resident journey.
The Keys to Your Resident Engagement Strategy
To help you put together your own resident engagement strategy, here is a simple framework to guide the discussion:
Listen
Predict
Personalize
Perform
Listen

The moment a prospect starts engaging with you online or in person is the moment to begin gathering data about who they are and what they're interested in. Consider these statistics:
79% of buyers only consider brands that understand and care about them (Wunderman)
70% of buying experiences are based on how customers feel they're being understood (McKinsey)
Generic cookie cutter approaches applied broadly across an entire portfolio may have been fine a decade ago, but today's renter expects more. Getting this right requires a combination of automation, analytics, and the resident's attention. Ultimately you need a tool that continually listens to what residents are saying, and engages them on a consistent basis. This is how you will get the data you need to power your ever-evolving onsite strategies and deliver more tailored solutions across your portfolio.
We know however that your onsite teams are busy, which precisely is why we created Community Rewards.
Predict
Predictability comes from knowing the right content or offer to put in front of a resident that will generate results most effectively. While it all starts with listening, turning data into insights can be more of a challenge. To keep things simple, let's look at something called the Peak-End rule to guide us.
This rule essentially says that there are two types of moments we remember:
The peak of an experience
The end of the experience (hence the name)
This is the reason why when college alumni are asked about their college experience, 40% of their memories come from the month of September! Remember the humorous Southwest Airlines announcement at the beginning of this article? Analysts at Southwest Airlines were able to determine that if they could simply double the number of flyers who cited these announcements as one of the most memorable aspects of their flight from 1.5% to 3%. The loyalty impact alone would contribute over $140M in incremental revenue.
How can we in Multifamily raise the predictability of a critical performance indicator like renewals? Could we design moments (or peaks) like this throughout the resident lifecycle that lead to a tangible ROI impact?
Yes! One of our partners did exactly that by focusing their efforts on rethinking the resident move-in process by personalizing the experience.
Personalize
As we mentioned above, one of our partners was struggling with a low renewal rate. As a result, they ended up completely rethinking the move-in process to generate the results their ownership expected.
The strategy: create a defining moment by personalizing the move-in process!
It all started pre-move-in by simply welcoming each resident to their new home via a personalized note. This small effort led to remarkable results through increased familiarity with staff which formed an initial connection even before move-in.
But the property manager didn't stop there. She knew that moving into a new apartment community is extremely stressful so she created a Perk with a local pizza place, negotiated a discount for her property. Then she went above and beyond by calling in the resident's desired pizza order the day they moved in.
This partnership proved to be so lucrative that the pizza place ended up sponsoring multiple onsite events thanks to all the business the community sent their way!

Cost $8
Results: Keep reading
By simply listening to what their residents were saying and gathering intel ahead of time, they had the data to continue providing a more personalized experience through resident events that appealed to the unique tastes of their community.
When was the last time a business went out of their way to do something special like this for you?
If it ever happened, you'd remember it!
Perform
A well-designed resident engagement strategy should directly impact the financial performance of your apartment community. Here are just a few examples of what it is meant to accomplish:
1. Listen to what your residents are saying to gather data that can be used for targeted marketing and communication initiatives.
When you know how and what your residents value in your community, you are able to stand out from all your competitors. Use that data in future marketing initiatives to further differentiate yourself from your competition.
2. Increase the value residents find from their experience, by getting better at predicting the types of programs your residents desire.
Again data is the name of the game here, so consider ways of increasing feedback like polling residents to see which local restaurant they would want to cater an onsite happy hour event.
You could also run an Instagram contest that encourages residents to give feedback about their experience. Here's a recent example where we garnered over 17K comments highlighting exactly what residents are craving.
3. Offer a unique array of rewards to deliver a more personalized (i.e., targeted) experience.

Personalization should be about making the resident feel welcomed. Instead of offering the same move-in incentives, highlight options that directly appeal to each resident based on their own personal interests.
Identify nearby businesses that appeal to your audience and begin a co-marketing relationship with that new restaurant to create a "perk" for your community's residents.
4. Increase loyalty from your existing resident base by increasing the likelihood of renewing.
Transitions can be very defining moments in our lives. The transition from high school to college (for example) or from being single to getting married, these transitions are often marked with a celebration.
What about the transition from one apartment to another? This is a transition that typically is marked by nothing more than stress.
So what can happen when you create a defining moment out of this transition(as previously discussed)? The impact of merely delivering an $8 pizza to new residents was a 24% lift in renewal rates year over year!
This is why we believe that Resident Engagement is the new currency in Multifamily. If implemented correctly, it is truly your secret weapon to not only creating peak moments for your residents but ultimately winning and retaining them as well.
Have a question about our products or services?