Workforce Optimization and Employee Engagement More Important Than Ever in Multifamily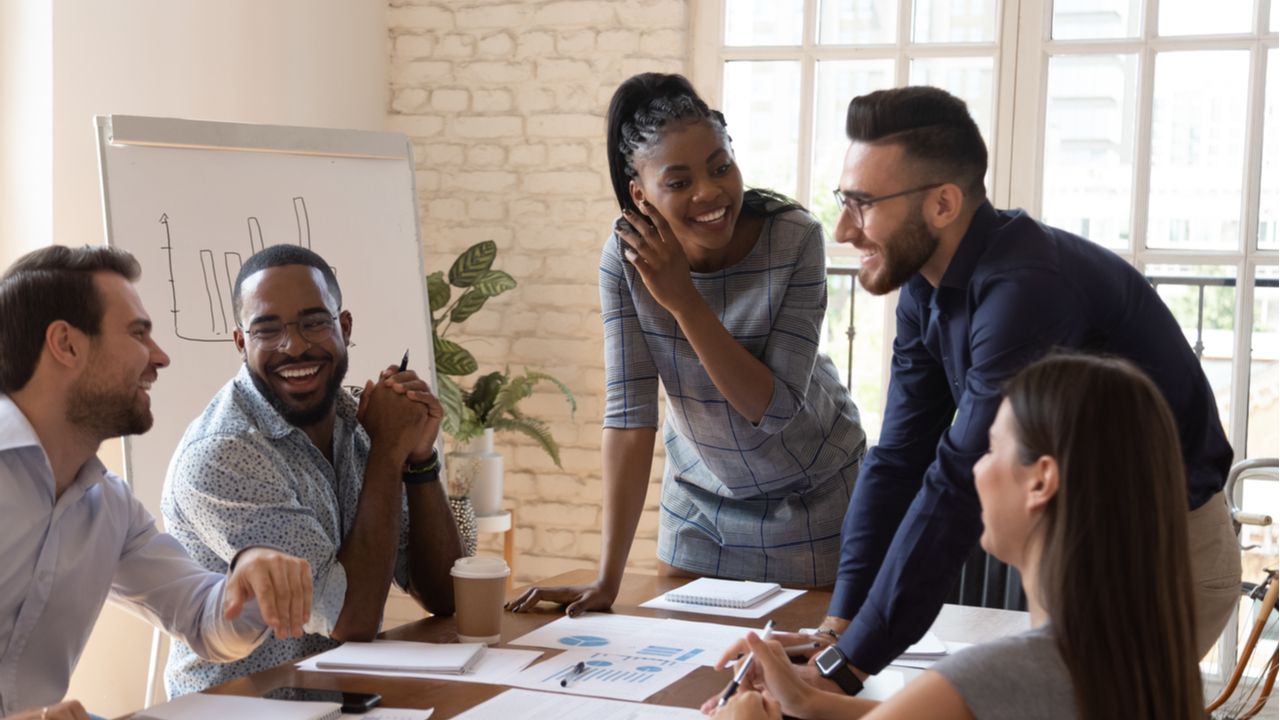 We're just now emerging from what has been a truly unusual time for operating multifamily properties. And it has shaken up the industry in many ways. One repercussion is that employees who were previously settled into their jobs have had a chance to ponder doing something different when this is all over.
For multifamily operators trying to hold on to good employees, this is a troubling phenomenon. Particularly since the multifamily business already suffers from extraordinarily high turnover: a rate of nearly 33% per year. And it can cost three times an employee's yearly salary to replace them.
But there's good news. A proactive program designed to motivate employees and build loyalty can have a dramatic effect on your retention rate, in addition to boosting enthusiasm and productivity.
Katie McCaslin, VP of Product Learning Solutions at RealPage, is conversant in effective ways to hold on to employees based on best practices she's seen employed across many PMCs and regions. She and her team have developed a comprehensive program to formalize these techniques and embed them in your company's culture.
"Multifamily operators and staff are so caught up in day-to-day property management that doing proactive things to boost employee retention and motivation are on a back burner if they happen at all," explains McCaslin. "The irony is that there's nothing more important than holding on to good people. They drive better renter experiences and renter retention, more effective leasing, a stronger sense of community, and so much more."
What is "workforce optimization" for multifamily?
Google "workforce optimization" and you'll get lots of different definitions. For the purposes of this article (and in McCaslin's usage) it's about engaging, motivating and retaining employees through what she calls the "EX," or employee experience.
There are three components to the EX, says McCaslin. First is employee perception, which is the sum of perceptions employees have about their interactions with the organization in which they work. Then there are employee expectations, around how employees feel their needs are being met. And finally, there's the fostering of the sort of engagement that benefits the bottom line.
McCaslin says leaders are the custodians of the EX. They must clearly define expectations and align them with those of employees. Then manage these expectations. "Employees must believe their leader is fulfilling promises and creating an engaging environment," she says. "They need to feel their needs are being taken care of, and that they are understood, heard and cared about. Companies that succeed in building engaged teams are 21% more profitable." She also points out that highly engaged teams are 17% more productive than those that aren't.*
In a 2020 webcast, McCaslin noted that managers have plans for training and motivating new employees, but for the most part have no ongoing program for keeping them engaged and loyal. "We saw that property management companies were onboarding employees adequately over a 90-day period but often didn't have a follow-up plan to continue engaging them at one, three or five years," she explained. "We wondered if exceptional veteran employees would still feel as valued or invested in as new hires."
Getting with the employee recognition program
McCaslin oversees RealPage's EasyLMS learning management solution, embedded with gamification to deliver rewards such as badges and points that have been proven to be highly motivating. But she says that over the years, clients began asking for ways to motivate and recognize employees for activities outside of the learning discipline.
The result was the creation of RealPage Recognitions, a program that makes recognizing employees part of the corporate culture.
RealPage Recognitions incorporates "Shout Outs" to recognize excellence and going beyond the call of duty. They can be specific to roles – for example, a "Maintenance Magic" Shout Out for a technician who is always on the ball. And they can come with points that are redeemable for various sorts of rewards.
The program also includes "Celebrations" to mark milestones such as birthdays, new hires and work anniversaries.
"You might think you can do without a formalized solution for motivating employees through ongoing recognition," says McCaslin. "Why not just decide you're going to start doing it, and send a memo around? But what you find is that within a very few days, the initiative has disappeared amidst day-to-day tasks that are more concrete and urgent. So it really takes a formalized software solution that's always there, right there at people's fingertips, to applaud, congratulate and inspire one another on a regular basis."
"It's basic human nature to want to feel appreciated and recognized," says McCaslin. "You don't outgrow this as you age or move up the corporate ladder. It's basic. If a year after you've joined a new company, and even five years later, you're still being patted on the back every time you perform well or reach a new milestone, you'll inevitably feel more valued and invested in the company, and less likely to want to go somewhere else."
Employee rewards right out of the gate
Early on, RealPage partnered with Christi Weinstein, VP of Support Operations at BH Management, for a beta of RealPage Recognitions. Weinstein says her teams reported over 500 Shout Outs in just the first few days of rollout, and that over two-thirds of employees were recognized for at least one thing in the beta cycle alone.
"It's deeply satisfying to receive recognition, but it also feels great to be the one doing the recognizing," says McCaslin. "A property management company where everyone is encouraging one another is a company that will hold on to good employees, see them contribute more, and ultimately be more profitable. Adjusting rents, cutting costs, making money on amenities, these are obvious ways to tweak performance. But it's easy to overlook the sizable opportunity to retain good employees and motivate them, at an extremely low cost, simply by giving them an easy and fun tool for recognizing great service when they see it."
Learn more about RealPage Recognitions here.
*"EX" concepts developed in The Employee Experience: How to Attract Talent, Retain Top Performers, and Drive Result by Tracy Maylett (Author), Matthew Wride (Author), Kerry Patterson (Foreword)
Have a question about our products or services?