What's Ahead for the U.S. Apartment Market?
--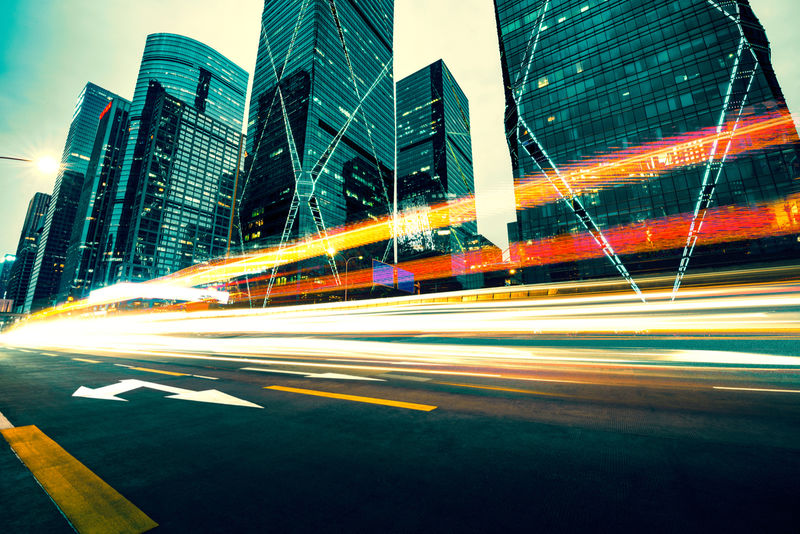 The recent decline in home sales coupled with stronger apartment rent performance is creating some interesting dynamics in multifamily housing this year.
A blazing hot home seller market cooled at the end of 2018 while apartment rent growth re-ignited coast to coast.
Sales of existing U.S. homes ended a two-month swing of increases by taking a hit in December. Sales dropped 6.4 percent to a seasonally adjusted rate of 4.99 million, the lowest level in three years, according to the National Association of Realtors. Declines were posted in the Northeast, Midwest, South and West, and properties spent more time on the market.
Higher mortgage interest rates in place earlier in the year (they have since been lowered) had an effect and sales could be stuck in neutral at least until spring because of affordability, economists say.
Rising inventory to positively impact consumers
NAR Chief Economist Lawrence Yun said that several consecutive months of rising inventory is good for consumers because it could lead to slower home price appreciation and lower mortgage interest rates are favorable, "but there is still a lack of adequate inventory on the lower-priced points and too many in upper-priced points."
Multifamily, meanwhile, gained significant momentum in the second half of 2018. RealPage Chief Economist Greg Willett, who along with analyst Adam Couch will lead this week's series start of webcasts that examine apartment performances and 2019 projections, says household formations are on the rise and existing renters are staying put, which favor the multifamily industry.
"In contrast to the stumble seen in for-sale housing demand in recent months, the country is gaining lots of additional renters," he said. "Job production is fueling household formation among younger adults who tend to rent, and loss of existing renters to purchase is running at levels below the historical norm."
But the industry faces the challenge of sustaining rent growth as more supply comes on line. Within apartment properties already under construction, there are 319,123 units slated to complete in 2019. However, delivery delays largely tied to labor shortages are routine, so this year's new supply probably will fall a bit short of the 300,000-unit mark, according to RealPage, Inc.
Near-term new supply leaders include Dallas, Los Angeles, Washington, D.C., Seattle and Atlanta.
Pricing and availability could impact occupancy
Willett, like Yun, believes pricing and availability could have an effect on occupancy in some housing types. "With so much high-end new product finishing in the near term, there will be a scramble to attract resident prospects in the luxury apartment niche," he said Willett.
"At the same time, vacant units available to lease can be very difficult to find in properties in the middle to lower end of the pricing spectrum. Few renters are moving around within the nation's more moderately priced apartment stock, in part just because there are so few housing options available for all but the most affluent renters."
Multifamily rolled into 2019 after rent increases spiked and rental housing demand rose to its highest level since 2010.
U.S. apartment rents rose 3.3 percent in 2018 – the best performance in three years – as the market took in an additional 323,290 rental households. Occupancy rose to 95.4 percent, up from 95 percent at year-end 2017. Also, demand topped the 287,007 units completed in 2018.
Rents rose the fastest in Phoenix and Las Vegas, and increase leaders emerged in the South and in California.
Willett and Couch will go deeper into what lies ahead nationally and within leading markets by hosting a series of webcasts starting Jan. 29 and running through Feb. 12. The webcasts feature market data for asset optimization aimed at institutional operators, lenders, developers, investors, analysts, brokers, owner/operators and property managers. Topics include how new supply and other economic factors may impact Atlanta, Denver and Austin.
Here's what's on tap:
2019 U.S. Apartment Market Outlook
Heading into 2019, the tenth year of the current apartment market cycle, most performance metrics remain in good shape. However, opportunities are getting harder to source. Uncertainty about the future is likely to play a growing role in the decisions that many owners and operators are making. What is the near-term future likely to hold?
In a recent webcast, RealPage market experts Greg Willett and Adam Couch shared:
A current snapshot of market performance
2019 apartment construction trends
2019 expectations for the economy and apartment demand
2019 occupancy and rent growth outlook
2019 expected metro stand-out performers
Up Close and Local: Atlanta Market Update
Jan. 29
During the current cycle, apartment completions in Atlanta have run far above the historical norm in the urban core but far below past volumes in most suburbs. Atlanta is considered a near-term new supply leader along with Dallas, Los Angeles, Washington D.C. and Seattle is among 2018's top big metros in rent growth at 4.8 percent. Will Atlanta's apartment sector continue to demonstrate considerable momentum during the near term?
Join Willett and Couch as they examine how those opposing patterns in construction and other market performance influences have shaped occupancy and rent growth metrics. The discussion will examine the city's economy and other apartment demand drivers, performance level across the spectrum of Class A, B and C properties and how Atlanta's apartment sector status relative to other key metros in the Southeast.
Up Close and Local: Denver Market Update
Feb. 5
Denver joins the Bay Area metros and Seattle on the list of this economic cycle's best total rent growth performers. However, the market remains on the list of the country's apartment construction hot spots, with elevated new supply volumes perhaps making it difficult to sustain pricing momentum over the next couple of years.
The discussion centers on potential shifts in performance fundamentals moving forward and the shape of Denver's economy and apartment demand influencers. Also, Willett and Couch will explore apartment occupancy and rent growth by product class and performance stand-outs on the neighborhood level.
Up Close and Local: Austin Market Update
Feb. 12
Austin's apartment market registered a big shift in performance momentum during 2018. While the metro ranked among the country's notable laggards for rent growth early in the year, price upturns topped the national norm by the time 2018 ended. Furthermore, Austin is one of the few metros where the urban core's recent performance matched or even exceeded results posted in the suburbs.
This webcast will look at the key drivers that could influence achievable occupancy and rent growth in Austin apartments this year and next. Willett and Couch will discuss composition of the metro economy and patterns in job production, building volumes and neighborhood-level opportunities and challenges.
Have a question about our products or services?