Website Accessibility and Your Senior Audience
.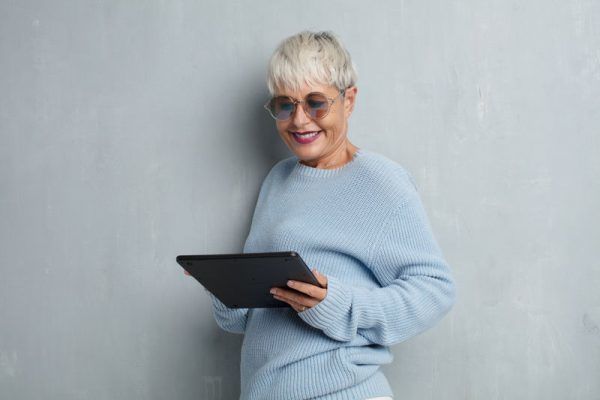 The World Wide Web Consortium defines website accessibility to mean the inclusive practice of design and development so that people with disabilities can perceive, understand, navigate and interact with and contribute to the web. In 2019, the web has become an indispensable part of our day-to-day lives, underscoring the importance of why we need to do our best in making the web accessible to all users including Seniors. It is assumed that web accessibility is really just for people with disabilities, but that's a common misconception. In reality, improving web accessibility for people with disabilities improves everyone's experience. Specifically looking at a senior audience, we need to be sure to make adjustments for their vision, physical ability, hearing and cognitive ability. As we age, our vision declines, making it more difficult to read and see images on a website. Our dexterity decreases making it difficult to tap and click buttons and links accurately. We experience more trouble hearing, changing the experience of watching a video online. Our cognitive ability changes, we might have a harder time concentrating, have difficulty following navigation and finding information on a website. And we become more easily overwhelmed by pop-ups, automatically rotating image carousels and webpages overloaded with content. With a few design tweaks, you can tackle some of these obstacles on your website to make it more friendly towards your Senior users. Here's a quick guide to get you started:
Getting started with web accessibility
Text
Ensure you are using a font that is readable. When in doubt, stick to a popular sans serif webfont such as Arial, Helvetica, Open Sans or similar.

Make sure you choose a text color that contrasts well with the background. There are a few websites that can help you check such as

Accessible Colors

.

Avoid putting text in images. If you do, make sure to put a solid color behind the text and include the text in the image's html alt-img tag, which will be read by screen readers.

Avoid long paragraphs and large chunks of italic text as these can be hard to follow.
Buttons
Be sure that buttons and links are clearly marked. Links should always include an underline even if they are a different color, to make them more clearly identifiable.

Avoid putting buttons and links too close together. Tapping and clicking is less accurate for seniors and we don't want them landing on the wrong page by mistake as it could be difficult for them to find their way back.

Make sure it is easy to understand what a button or link will do, or where it will go.

Use text instead of icons for buttons.
Video and animations
Do not have videos automatically play on your webpage or allow content to auto-rotate. This includes image carousels. Let users click through images at their own pace.

Include closed captions on your videos so seniors can read what is being said.
Navigation and organization
Make sure your main navigation is easy to follow and content is easy to find.

Be sure that users can follow where they are as they click through pages. Breadcrumbs at the top of the page can help.

Make sure the content on your page is well organized so users can find what they are looking for.

Avoid excessive amounts of information, keep your webpages simple to avoid distraction and confusion.
And there's more
While this is a good place to start, there is so much more you can do to make sure your website and property is accessible for seniors. RealPage is a Meeting Sponsor of the 2020 Argentum Senior Living Executive Conference & Expo in Tampa May 18-20. Visit RealPage booth #925 to learn more about accessibility-compliant websites and other Senior Living solutions that can improve your prospect and resident experience.
Have a question about our products or services?