Using Rewards to Drive Resident Engagement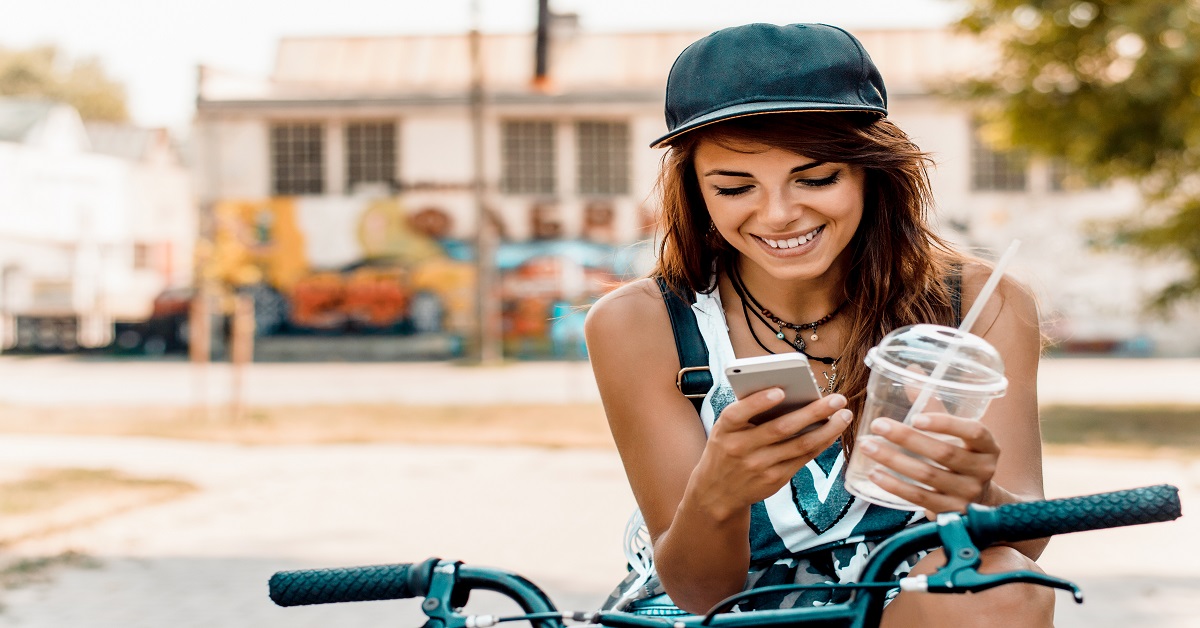 One subject in the spotlight at RealWorld 2020 will be resident engagement. That's because the COVID crisis has focused attention on the challenge of fostering a deeper connection between resident and community in a time of distancing. But the issue will remain important long after the pandemic is over. Engaged residents stay longer, are more likely to write property reviews and attract other residents by sharing their own content online – reflecting an authentic picture of life at a community.
Apartment residents are craving connection now. In recent months, social distancing protocols have separated front offices from residents. Property managers have had to get creative to connect with residents when being there in person hasn't been an option.
Resident portal platforms have helped bridge the gap between property managers and residents, providing easy access to essentials like maintenance, rent payments, amenity reservations and other communications. But getting resident adoption has always been a challenge.
Modern Message's Community Rewards, however, has ventured into new territory. The unique rewards and loyalty platform has helped staff motivate isolated and unengaged residents to participate in everything from cooking classes to contests to property reviews, and beyond.
John Hinckley, Founder of Modern Message and RealPage VP Living Solutions, will explain how the solution fosters more authentic connections between residents and onsite staff at virtual RealWorld 2020 on Sept. 15. "Driving Authentic Connections & Loyalty Through Resident Engagement," a 20-minute session on RealWorld 2020's virtual platform, will detail how the resident engagement strategy supported by Community Rewards strengthens the resident and onsite staff bond, leading to higher renewal rates, more reviews and a better online reputation.
The session is one of several featured in the Conventional Multifamily Marketing & Leasing and Resident Living tracks.
Hinckley said the rewards and loyalty platform is built upon a successful apartment marketing strategy that captures the attention of residents, promotes community events and creates new engagement opportunities. It also positively impacts property brand, improves staff efficiency and increases retention.
"The benefits of implementing Community Rewards are huge," he says. "The more residents feel connected to other residents and staff, the more likely they are to stay and renew. Community reputation also increases when you boost resident engagement."
Case Study: Boosting online reputation
Sheri Killingsworth, Lincoln Property Company's vice president of marketing and communications, will present a case study at the conference on how Community Rewards has boosted the online reputation of the nation's second largest property management company. This year, Multifamily Executive announced that LPC earned a #8 in the ORA Power Ranking for the "Top 10 of the 2020 NMHC Top 50 Managers by Online Reputation" list.
The feat is commendable. The ORA Power Rankings, developed by J Turner Research, are a monthly, independent ranking of apartment properties and management companies based on their Online Reputation Assessment (ORA) scores. More than 116,000 properties nationwide are ranked.
Lincoln isn't the only PMC realizing the benefit of driving resident engagement using Community Rewards. One property management company used the platform recently to drive a 645% increase in page views on their website and a 180% bump in engagement.
Benefiting by motivating resident behavior
Community Rewards enables residents at participating communities to earn points they can exchange for rewards at more than 100 venues, including major retailers Amazon, Target and Best Buy.
Community Rewards, says Hinckley, is a great way to capture the fractured attention of residents and motivate behaviors that are valuable for the community and onsite staff. Gamification, points, badges, leaderboards, contests, social recognition and other types of in-app rewards appeal to residents and create new opportunities for them to engage with their communities.
"At RealPage, we believe that resident engagement is a proactive process of connecting with your residents in a personal and more meaningful way that ultimately enhances the resident experience," he says. "This is different from traditional portals. It's fun. It's interesting. It's exciting!"
Increasing the chances of a positive impact
During the pandemic, Community Rewards has proved it can measurably boost online reputation. As businesses shuttered because of social distancing, many communities were unable to receive feedback when Google temporarily halted the ability to write a review.
While some reputations suffered, Modern Message maintained the ability for residents to post reviews about where they live. The platform experienced increased participation.
"The more you can engage your residents, the more you can impact their experience," Hinckley said. "And by doing that, you have a better chance of having a positive impact on your online reputation."
This positive and more authentic online reputation results in more referrals, reviews and user-generated content created by residents for prospects to consume in the search process. So the property wins in more ways than one.
Learn more about driving authentic connections and loyalty through resident engagement by registering for RealWorld 2020.
Have a question about our products or services?