Using Business Intelligence Software for Student Housing
-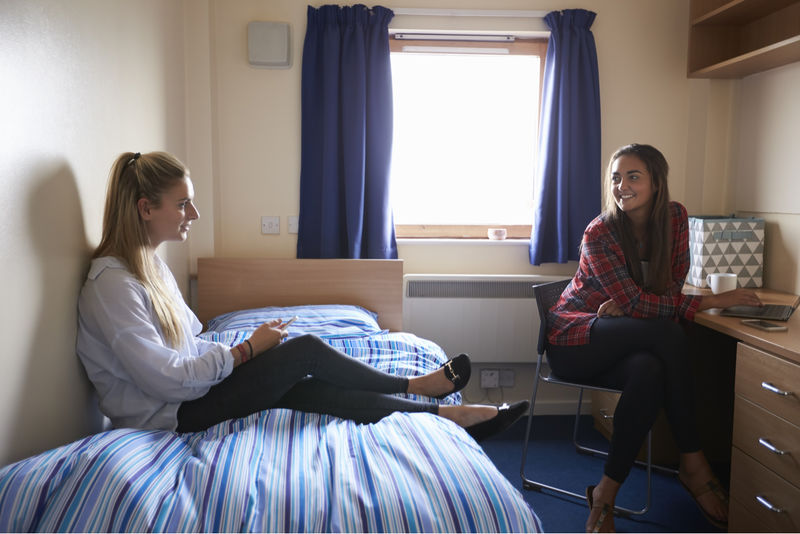 Talk to any student housing operator and they'll acknowledge a "rush" of a different kind on college campuses each year. Move-in day and the weeks leading up to it are intense as leasing agents try to fill beds, Resident Life is making roommate assignments and parents are calling to ask one more time what their kid can or cannot bring.
In the meantime, operators constantly check progress against any historical data they may have cobbled together to see if beds are filling at the rate they did for the same period (usually a week) last year and years before.
It can be more action-packed than a special appearance by Pitt Bull on Fraternity Row.
"One of the analysis that student operators often perform is comparing where they are at in the leasing cycle this week versus the same week last year and other historical periods," says RealPage Industry Principal Andrew Bowen. It can be burdensome on analysts and often requires a great deal of manual effort to put the data together. They are constantly comparing current performance to historical."
As they are doing it, the clock is ticking. Unlike in multifamily circles, the majority of the building's residents are moving in all at once. In some cases, performing every move-in on a single day.
Bowen, along with RealPage student data expert Taylor Gunn, will lead a panel at the National Apartment Association's Campus Connex student housing conference on leveraging data to improve performance Feb. 13-14 in Orlando.
Helping operators quickly compare past, present leasing performance
Bowen says the dynamics of student leasing have come a long way since he signed on as a resident assistant while in college 26 years ago. Since then, a wealth of data is available to help student housing operators better manage the leasing and revenue management cycles.
Similar business intelligence tactics adopted on the multifamily side have proven beneficial in leasing student beds across the country. Property management software is helping operators quickly compare past and present leasing performances to develop effective leasing strategies in crunch time.
Business Intelligence provides greater insight into student operations through lead management, revenue management, workforce management and market spend, Bowen says. The information plays off of each other and gives the operator and holistic view of putting students into beds.
"With some clarity of business intelligence data, we're able to provide additional insight in what student housing operators have always wanted," he said. "It's the ability to focus on what is happening on the property today—by viewing financial performance, spend management, utility management and service requests—as well as what the situation looks like for next year by monitoring marketing efficiency, optimizing your revenue through revenue management and optimizing your work force through CRM tools."
Better management of onsite workforce
At the same time, data analytics is important to management of a typically transient workforce that relies on the student base, particularly at the site level. Unless you're lucky enough to retain a freshman through graduation, this year's leasing assistant may be gone by next semester. The training cycle goes on.
Bowen says that leveraging data in a CRM platform assists in helping less experienced workers to realize what leads they need to chase within a limited time frame.
"It's capturing and scoring leads algorithmically to understand which ones are most likely to close into leases based on what they do," Bowen said. "They have patterns of behavior that we can measure, and based on millions of people who have come to us before, we can understand what's indicative of someone who is going to rent and someone who is not going to rent.
"Your community assistants will know when they have a half an hour to make calls which 10 to call."
Finding the right marketing solution at the right time
From a marketing perspective, business intelligence can help evaluate the lifetime value of a resident by identifying what sources bring underclassmen who are likely to stay. The longer the student stays, the fewer turn costs are incurred for that bed.
And timing is everything when everybody is moving in on the same day. Leveraging data to identify trends among students who plan ahead or wait until the last minute to make housing arrangements is key as the lease-up window narrows.
"Which marketing sources are good at bringing people in quickly versus which ones take 60-90 days?" Bowen asks. "Now we're looking at marketing spend throughout the leasing season. If we see that a marketing source is really good at bringing in people that are signing applications 180 days before move-in date, we want to maximize that ad source early in the cycle."
As the lease-up gets closer to move-in date, the property may want to shift ad dollars to sources that are more targeted to students who make last-minute decisions.
A pledge to manage the leasing process with better results
All the information to assist in the frenzy of student housing leasing is there, Bowen says. It's just a matter of how you use it along the way.
"By tracking the leasing process, you'll be able to see if you're on track or ahead of schedule. Even if you're not using revenue management, you're going to realize that you're managing the process better."
That's a one of a kind pledge.
Learn more about RealPage Business Intelligence.
Have a question about our products or services?