The Ultimate Resident Experience: Simplified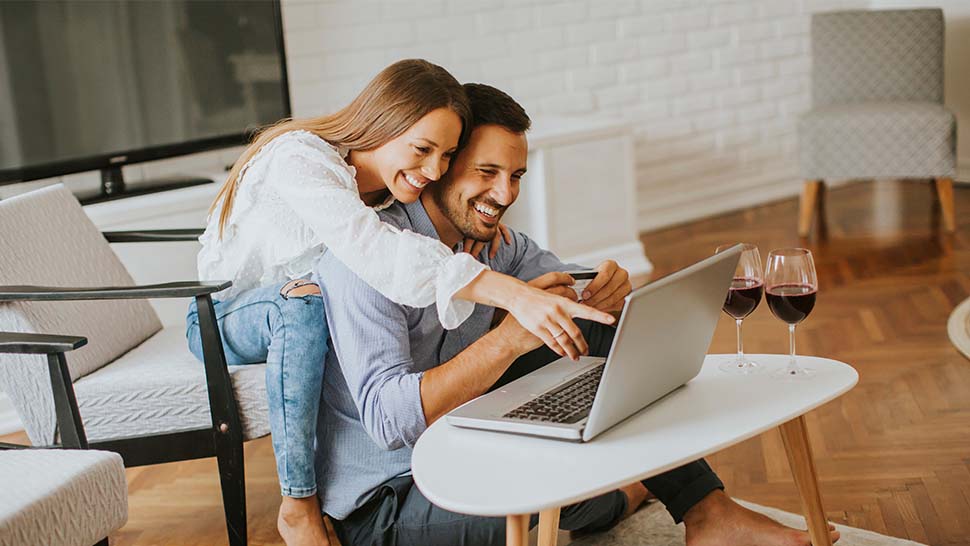 Convenient, connected and meaningful resident experiences define superior apartment living. Today's residents desire the latest amenities and designs, technological convenience, security and — sometimes most of all — autonomy.
Over the last decade, the multifamily industry has shifted to meet this growing mindset. Marketing an apartment has morphed beyond a fresh coat of paint and new carpet to creating an environment that is welcoming and highly functional with emphasis on self-service. Residents don't want to be solely dependent on the front office; instead, they want the means to live and conduct business with a simple click and as much on their schedules as possible.
More recently, the pandemic has put an exclamation point on the resident experience. Since early 2020, apartments are no longer just a place where residents call home. With remote working, apartments and common spaces double as offices and conference areas.
Because of technology, proximity to corporate campuses is no longer always a priority in housing searches.
A recent joint National Multifamily Housing Council and Grace Hill resident preferences survey notes that of the 60% of respondents who moved in the past 18 months, 25% have done so as a result of the shift to remote working during the pandemic. The study also indicates that nearly 30% showed interest in using their community's shared workspaces, and 19% said they would consider using a community coworking facility for teleconferencing.
The trend signals how fast the resident experience is pivoting. And multifamily technology and living spaces are adapting quickly to meet changing lifestyles.
Connectivity and smart home technology accessible by mobile devices has never been so important. Today's renters rely on sound Wi-Fi and other technologies to not only enhance their living experiences but to earn a living.
And because residents are spending more time in their apartment, property managers are focusing more on community engagement and adopting solutions and services that enhance lifestyles. Various platforms, including portals, commonly bridge residents and communities, enabling direct communication between staff and residents. Through portals and other technology, residents can do just about anything, like pay rent, sign up for insurance, renew leases, operate smart home essentials and even share their homes.
All with a few clicks.
Putting residents at the center
As demand for these experiences increases, the industry must tune into simplifying the resident experience. This is something that is front and center for RealPage®, which is a multifamily leader in providing solutions that enhance apartment living.
"The question on everyone's mind is how do we put the resident at the center of the experience," says Mike Ivey, RealPage VP, Product, Living Suite. "The industry is consistently thinking of the end user. And we're innovating against that each day."
Ivey says multifamily operators are heavily focused on seeking ways to retain residents, and a big one is simply making them productive and happy in their surroundings.
"Our customers really want to make sure that residents are having a great experience while living on site with them," he says. "It's some of the best marketing they can do, and it's a way they can retain the residents."
Renter Engagement, as exemplified through RealPage's Community Rewards platform, is an effective tool that gives an edge against competitors. Happy residents tend to influence a positive online reputation, Ivey says, and that leads to a more attractive digital curb appeal.
At the same time, properties also desire simplified operations to ease operational strain caused by changes in business brought on in the last two years. Operators must rely on streamlined technology to navigate operations impeded by higher costs and supply chain issues.
"It's a challenge, and so, as a result of it, the market is starting to look at how we can consolidate these things and increase their yield, certainly in a world where prices are sky-high right now," Ivey adds.
But change is never fun and sometimes dissuades a company from making the right decision. Operators may fear new solutions that require migration of all their properties and the time it will take.
The perfect world is for operators and staff to access solutions seamlessly working together and complementing each other in a central location.
By doing so, properties can align better to put residents at the center of the experience.
Innovating the resident experience
RealPage continues to innovate on its vision to simplify these experiences for the owner and operators and residents. The ability for its customers to provide seamless and engaging experiences for their residents and employees while driving more revenue and efficiencies is on the forefront for 2022.
In the last few years, RealPage has built an impressive stable of resident-centric solutions, including its portal, ActiveBuilding®, and, loyalty rewards platform, Community Rewards. The applications enhance technology that fulfills the resident experience by integrating with solutions that enable residents to make payments and purchase insurance, among other things.
Most recently, RealPage introduced Migo home sharing, enabled by STRATIS® Smart Building; acquired by RealPage in 2020.
RealPage is also putting itself into the residents' shoes and identifying ways to improve use of its applications, Ivey says.
"We think about the nuances of someone, for example, jumping from a payments product to a portal product to anything else," he says. "We need to think holistically about the consumer experience versus how you can seamlessly navigate someone between ClickPay® payments and ActiveBuilding."
The company believes a unified resident-experience platform will further improve today's apartment lifestyles and enable operators to find that necessary yield. Ideally, residents should enjoy using a single platform where they can embrace the total apartment living experience without bouncing from one technology to the next.
"If we start to rethink that as a single solution and provide that experience to the end user, the operator and residents win," Ivey adds. "If we centralize all of that to make the platform extensible, not just in the living context but leasing context, that's where technology needs to go."
Stay tuned.
Follow Property Management Insider and learn more about RealPage's vision for simplifying the resident experience. And discover how to engage residents, improve retention, grow ancillary revenue and build a stronger apartment community through the Resident Experience.
Have a question about our products or services?