Take a Tour of Virtual RealWorld 2020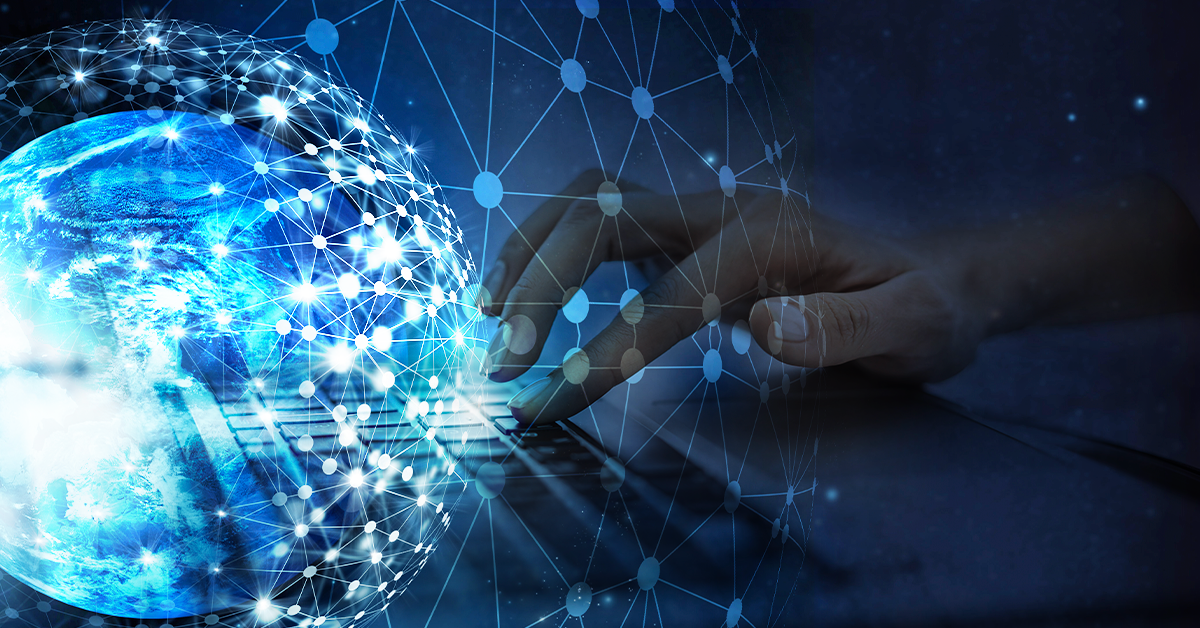 The hall is massive, just like any other convention center in a major urban core, with plenty of room to move around. A big overhead marquee welcomes attendees and scrolls the day's schedule, which includes the keynote from a recognized industry speaker.
In the lobby, attendees mill about. One man pauses to look at a sign, and two ladies check their schedules at the concierge desk. They're looking for a session about the latest trends in utility management.
Ahead, a long hallway leads to the Hall of Solutions, which is crammed with product information. On one side is an entry to breakout sessions and user groups. On the other, in the Keynote Theatre, that industry speaker is about to start.
Only a few seats remain as you enter the theatre. But that's okay because you have a front-row spot reserved – just tap your device to see and hear the presentation.
Register to reserve your front-row seat.
This is a peek at what RealWorld 2020 will look like Sept. 14-15. Only it won't be encased in concrete and steel. RealWorld 2020 comes through the modern miracle of 3D technology and does it like nobody else.
Through virtualization, the senses will come alive as this year's conference continues the tradition of opportunity, excitement, and enhancement. High-quality 3D technology takes attendees inside a full agenda of learning, networking, and collaborating, only without the sore legs from walking city blocks.
Virtual RealWorld 2020 – just like its in-person predecessor conferences – unites multifamily housing through thought leadership, networking, and technology. Hidden yields are uncovered via desktops, laptops, tablets, and mobile devices.
This isn't repurposed technology
Hybrid virtual conference technology gives attendees a choice seat with more opportunities to experience an event than if they were there in person. But this isn't a Zoom meeting. It's the new frontier of meeting virtually, and it's as bold as Technicolor was to The Wizard of Oz.
Welcome to the Engagement Cloud.
Since March, virtual conference platforms have exploded at the intersection of Webex and greater bandwidths. Dynamic virtual platforms possess high-quality broadcast experiences and offer user interaction. The idea is to present choices – going to sessions, the exhibit hall, a keynote, a networking chat area – and to connect with stakeholders as if they were physically there.
Through the Engagement Cloud, users can experience as much or as little as they want for the price of a ticket (usually much less than for in-person events). A big benefit is that it's virtually possible to attend every session, user group, and keynote, unlike in-person, and still have time for a splash of bourbon and some gourmet fare.
Come take in RealWorld 2020
Just step inside and open your mind.
Your journey starts in the lobby. There is so much to see in the brightly lit convention hall, framed by tall windows that herald a sun-drenched day. The soft colors relax and stimulate the imagination.
Virtual tile floors gleam as if they were freshly mopped and sanitized. The background people and furnishings look so realistic – you wonder what the two men in suits are talking about. Maybe it's a big apartment deal. The mood is set, summoning attendees to explore the corridors that lead to the experience that has made RealWorld famous for nearly two decades. Apartment solutions come alive through a blend of staged and live productions.
Links take guests to different areas of the conference, each with a distinct look and feel. You get the full flavor of networking, product solutions, and industry trends from the comfort of your couch at home.
Experience a breakout session or keynote
Inside a breakout room, the speaker casually discusses how to prepare an organization for the annual budgeting cycle and streamline processes. The 15-minute message is prerecorded and crystal clear – no straining to hear over audience chatter or muffled audio.
As the presentation gets under way, the speaker reminds that plenty of resources live within the RealPage ecosystem to support the product he's about to cover. A list is shown of training videos within the Easy LMS or RealPage Learning Portal.
Unlike at in-person events where PowerPoint slides sometimes whisk by too fast, you can watch with confidence, knowing the session will be available on-demand.
Afterward, you have the ability to ask the speaker questions.
In the auditorium, futurist Geoff Colvin begins his keynote. An award-winning author and broadcaster, Colvin is known for clarifying complex issues that impact business and the economy. He helps leaders understand what tomorrow holds. But what will he say about today's conundrum? Settle in. It'll be memorable.
Next, gain insights through relevant real-time sessions focused on finding new ways to navigate these challenging business conditions to uncover profits through apartment operations. A bevy of sessions presented by RealPage and industry experts await. Note the panel discussion and sidebar options with a wealth of working collateral ranging from product information to charts, graphs, and examples.
As the day's sessions conclude, everyone congregates in the Hall of Solutions where RealPage team members showcase the latest in game-changing apartment operations technology. See a software solution that looks interesting? Click on it and learn more through a video or quick demonstration. Sign up for one-on-one consultation.
Relax, have a drink and kick up your heels
Let's see who's inside the virtual networking lounge. As you enter, your name will appear with the others. Reach out to somebody you know or would like to meet. Share ideas from the day or just say hi.
Extracurricular entertainment in the game room will keep your mind sharp.
Now let off some steam. Explore the distinctive appearance, aroma, and flavor of craft bourbon – yes, really – accompanied by bourbon expert Tom Fischer (you must be at least 21). Or cook alongside renowned chef Tim Love with ingredients sent to your home (before RealWorld). Or pick your guitar in a live jam. Or just hop into virtual trivia.
Finally, relax and let professional comedians tickle your funny bone. Then wrap up the event at the virtual dance party.
At RealWorld 2020, it's all there.
Step inside. Explore. Network. Learn. And uncover hidden yields. Register now!
Have a question about our products or services?