Student Engagement and Online Reputation Become Critical at Student Properties During COVID-19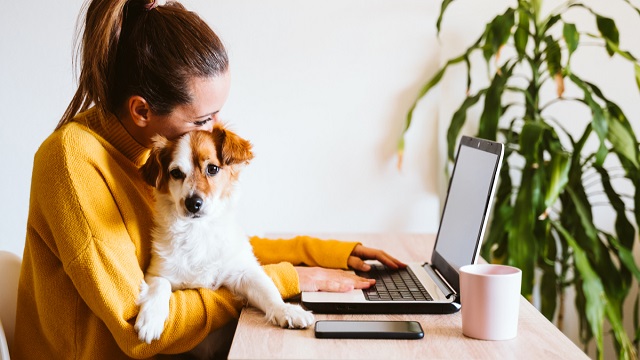 Boosting student engagement through online reviews and reputation has never been more vital for student housing properties. Social distancing has put more emphasis on online interaction, and communities must shine online to become part of the conversation for new leases and renewals.
Student housing operators are finding that effectively engaging prospects and residents online through community platforms can dramatically boost their Online Reputation Assessment (ORA) score, driving higher occupancy at stronger rent prices. Creating a strong sense of community even with minimal personal contact has helped properties get through this fall's lease-ups and likely will have a lasting effect into 2021.
"The more you engage your residents, the more you impact their experience, and by doing that you have a better chance of having a positive impact on your online reputation," says John Hinckley, who is Vice President of Living Solutions at RealPage. "And when you have a positive, strong online reputation, you're going to see incredible results, like more referrals, more demand, more reviews, more user-generated content created by your residents and actually sharing on social media."
The ORA scoring system was developed by J Turner, and has become the gold standard in measuring the online reputation of multifamily properties. Recently, RealPage entered into an exclusive agreement with J Turner to integrate ORA scores into its Performance Analytics Benchmarking and AI Revenue Management solutions. You can read about this important agreement here.
Online reputation depends on effective student engagement
Campus Advantage Communities, an Austin, Texas-based student housing property management company, has placed a heavy emphasis on building stronger online engagement by encouraging residents to post online about their communities. Participation has ultimately led to more and better online reviews that the company is using as a springboard to attract new residents and retain existing ones.
In the past two years, Campus Advantage has fostered higher engagement through Modern Message, an online platform that elevates the resident experience and drives loyalty.
Lindsay Brown, VP of Leasing, says Campus Advantage has noticed an 18-point increase in the portfolio's ORA score since it started using Modern Message's Community Rewards platform, which rewards residents for engaging in community activities and sharing their experiences online. Campus Advantage's average ORA score has jumped from 51 before enlisting Community Rewards to 69 after.
Today's college students increasingly depend on online peer reviews and recommendations to make rental decisions. And Brown says a property's online presence has become even more important due to COVID-19.
"People just aren't popping in for tours anymore," she said on a recent webcast, "Smart Solutions: Elevate the Resident Experience with Community Rewards." "They're not just searching the internet, looking at our website and scheduling tours. They are really looking to their peers, people that are within that demographic, to tell them where they should be looking, what's good or not...and that's where ORA scores, the online reputation, all of that comes into play."
Keeping students involved despite distancing
Campus Advantage's Burnham 310 development in Champaign, Illinois recently earned an astonishing 88% participation rate after employing Community Rewards. The platform's gamification features helped generate 340 resident reviews for a student apartment property that already enjoyed a 4.2-star rating.
Residents posted more than 50 photos of the community, which serve as compelling marketing material. And virtual events during COVID-19 have generated increases in ratings and online reviews.
Across its portfolio, Campus Advantage has been able to keep residents engaged despite COVID-19 by moving some routine services online using ActiveBuilding. Many in-person events have gone virtual, packages normally picked up by residents at the office are being delivered to their doors, and the leasing and move-in process has gone almost entirely online.
Campus Advantage is also using online software to help residents navigate financial and career matters. Using Community Rewards, the company is promoting its new Career Success Portal, which helps students begin charting life after college. In the initial rollout, more than 1,800 residents signed up.
"That was just another great way that we were able to engage them through one of these platforms," Brown says.
To reduce contact during the lease process, Campus Advantage is issuing incentives like reward cards digitally, a practice started before COVID-19. Last year more than 4,000 electronic incentives were issued to incoming and current residents. The beauty of it, Brown says, is that it eliminates the burden of having to hand out cards in person at the property, saving them time and money.
A greater need to create a sense of community
Creating a sense of community helps boost loyalty and retention, drive more reviews and attract new renters.
"It more important than ever," Brown says. "I would say right now, especially with COVID, it's gotten more attention during the customer journey than ever before."
Learn more about how to increase student engagement and loyalty with Community Rewards.
Have a question about our products or services?