Something Old, Something New: The RealWorld Destination Experience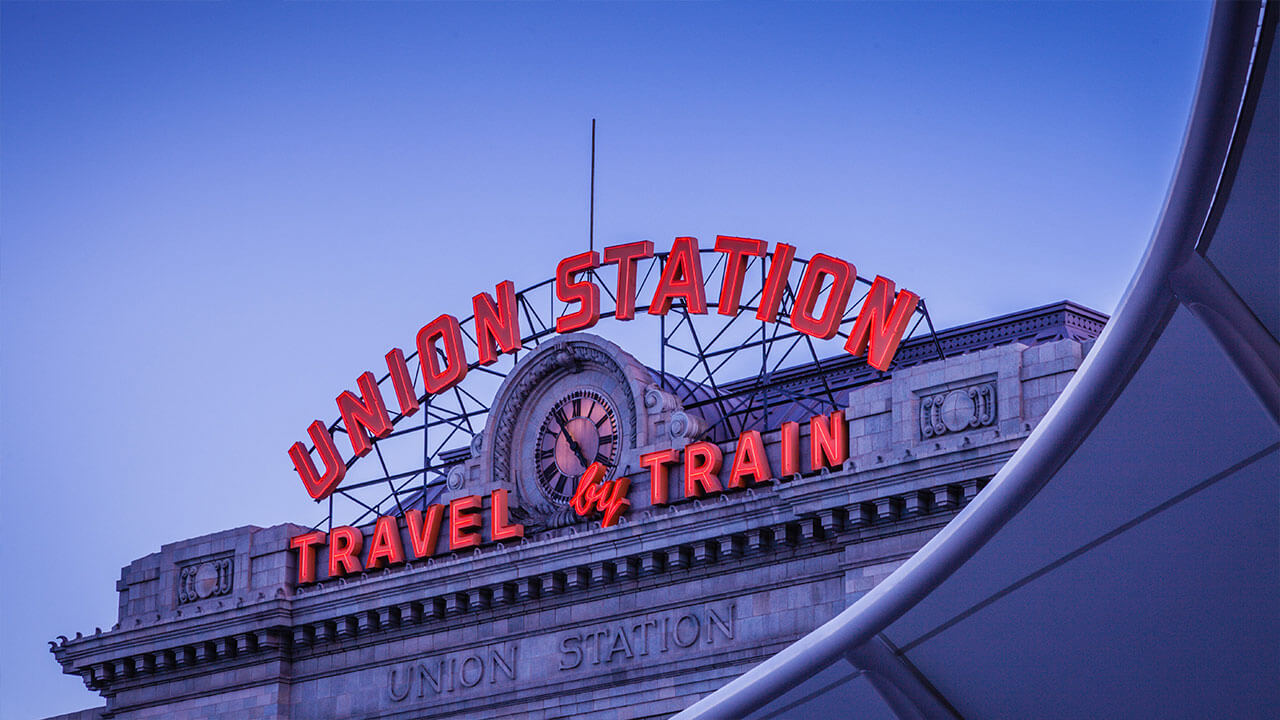 At the base of the towering Rockies, Denver has always been a bucket-list place to visit. Year-round mountain recreation and beautiful vistas are a natural attraction within reach of a city that is just 340 miles from the center of the continental United States.
According to the latest data from Denver's tourism bureau, almost 17.5 overnight visitors found the city to be the place to be and spent $5.6 billion there. But you won't find Denver on the population growth leader board.
Since 2001, the city has grown steadily, just under 2 percent per year, maintaining its comfortable lifestyle in the Front Range while other U.S. city populations have soared. Yet tasteful urban development and revitalization has brought new life and excitement to the former gold settlement founded by Georgia prospectors more than 160 years ago.
While undergoing a cultural renaissance, Denver has become a storyline in multifamily housing . Since the latest cycle began in 2010, apartment developments have pushed effective rental rates beyond the national average. At the end of 2018 average rents approached $1,500 per month, nearly double in the last 10 years (learn more about the state of Denver's apartment industry in "Up Close and Local: Denver," a webcast hosted March 3, 2020, by RealPage Analytics).
It only makes sense that a city where multifamily is healthy hosts the industry's top conference for innovative solutions, RealWorld 2020, July 12-14 at the Gaylord Rockies Resort & Convention Center near Denver International Airport.
Within the rustic setting of the inclusive Gaylord Rockies, the conference has an incredible lineup of sessions led by industry visionaries, plus success stories, networking and, of course, the BIG PARTY. At the end of the evening, eight restaurants serve everything from premium steaks to fusion and bars provide the setting for unwinding and lively conversation.
Ride the rails to Denver's night life
While it is nestled more than a stone's throw from downtown, the Gaylord Rockies is within easy reach of Denver's epicenter where other dining and entertainment destinations await. But don't flag a cab or ride-share service just yet.
A time-honored transportation mode that has been revitalized in the Front Range is a journey in itself to the city's center.
The Regional Transportation District's light- and commuter-rail lines have grown in leaps and bounds since the return of inner-city passenger rail in 1994. Four years ago, the A-Line (known as the Colorado A-Line) arrived at DIA, linking the airport with downtown and the rest of the metro area.
Via the Gaylord Rockies' free shuttle to Denver Airport Station, the A-Line offers RealWorld attendees a comfortable, affordable transportation alternative to evening social and business dinners and entertainment, arriving at splendid Union Station.
Union Station is Denver's newest destination
About a half-hour from the airport, the grandeur of passenger rail in its golden years is again on display at the renovated Beaux-Arts-style station built in 1914 in the present-day LoDo district. In its heyday, 80 daily trains arrived and departed in what is the present-day LoDo district, traveling to and from destinations across America.
Like with many of the country's most iconic railway stations, Union Station became mostly a memory to bygone days when rail travel began slowing in the late 1950s. For the next four decades the station sat in decline.
Almost 20 years ago, RTD purchased Union Station and, along with other agencies, created a master development plan to return people and trains to the area.
The renovation has revitalized the neighborhood as an urban transit hub, housing some of the city's finest restaurants, bars, boutiques and the 112-room Crawford Hotel. Nearby are several apartment and condominium developments that stand as examples of the emergence of apartment living as a lifestyle.
Inside Union Station, the Stoic & Genuine is multi-coastal seafood and oyster house with a granita bar that is committed to fresh, sustainable and creative seafood dishes. The exhibition kitchen opens up to a fresh bar with shellfish selections, and craft and classic cocktails as well as vast champagne selection from various regions await at the bar.
For tastes outside Union Station, the nearby 16th Street Pedestrian Mall is a short, free shuttle ride away. Strolling the famous tree-lined promenade opens up evenings for nightlife, retail, fine- or casual-dining and a nightcap.
Plan your RealWorld experience
The 37-minute ride on RTD's electric commuter rail train to Union Station is perfect for groups large and small; trains run every 15 minutes (a three-hour pass at $10.50 per person can be purchased using cash, credit or debit by vending machines at the airport station). The train can easily accommodate a group of eight or 10, which usually requires multiple cabs or ride sharing.
Innovation and revitalization of its resources has allowed Denver to remain at the top of destination experiences, whether for business and pleasure. Learn more about RealWorld and make your reservations today!
Have a question about our products or services?