Short-Term Rentals Offer Multifamily Operators New Opportunities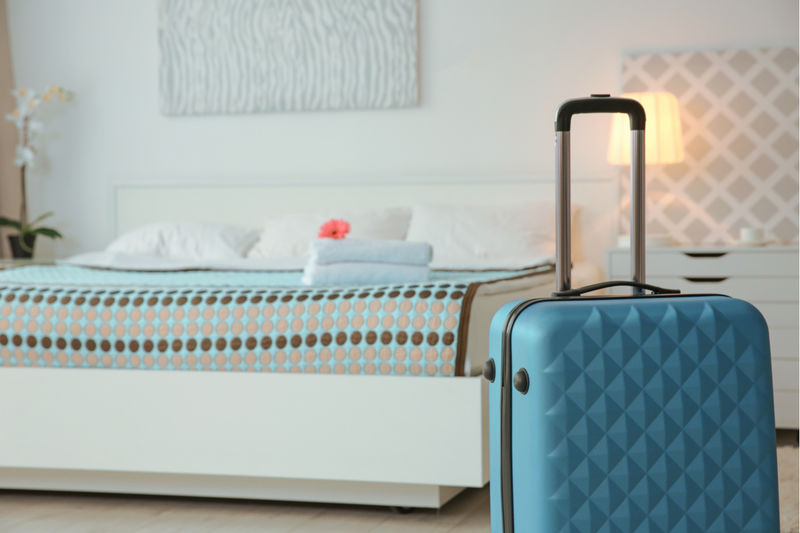 The apartment industry has been no stranger to supplementing the rent roll by offering short and long-term rentals over the years. Owners and managers have stuck their toes into corporate housing, some providing designated blocks of units to accommodate executives and new hires at local companies and others working on a per-business basis to provide space as occasionally needed.
The recent surge in demand for short-term rentals outside of the hotel experience has created new opportunities for multifamily. New players and strategic partnerships have entered the market ranging from updated corporate housing models to short-term rental platforms similar to those of Airbnb and HomeAway, platforms that are capitalizing on a growing housing vertical.
How to incorporate short-term rentals into property operations is a question that multifamily executives are asking, as evident by conversations in November at NMHC's OpTech Conference in Orlando. Talk is coming at a time when business and vacation travelers are seeking hotel-like experiences away from mainstream hotels in numbers that outpace supply.
Capitalizing on a prime opportunity to fill revenue gaps
Kigo Senior Vice President Matthew Hoffman says that multifamily operators have a grand opportunity to fill revenue gaps left by vacancies based on the industry average by marketing toward consumers seeking short-term rentals, whether for a corporate stay or travelers.
Typically, average vacancy rate is 4 to 5 percent, which translates to eight or 10 units on a 200-unit apartment. Operators can capture lost rent for those unfurnished units sitting on the market by furnishing and marketing them for short-term rental at a ripe time.
"Travelers are looking for hotel-like accommodations and supply is not keeping up with demand," he said. "Demand has outpaced supply in the U.S. travel market for the last three years and it's continuing. Taking vacant units and converting them to short-term rentals is the real opportunity on the table today for multifamily."
Hoffman said multifamily properties can recover rent (and then some) that's typically lost on the rent roll without tying up the full month, based on short-term rental trends. Apartments and homes in short-term rental markets average between 15 and 22 booking nights monthly with average daily rates from $162-$202. A multifamily property that gets $1,500 to $2,000 per month would need to book eight or nine nights monthly to meet revenue expectations.
Technology is available to advertise available apartments with vacation rental listing platforms where thousands of world-wide travelers search each day.
Meeting the needs of travelers
But multifamily operators who want to play in the short-term rental game have decisions to weigh before opening their apartment doors to just anyone.
Travelers desire a high-quality travel experience that includes essentials like quality sheets, air-conditioning and cleanliness – things to be expected when spending the night at a hotel. A multifamily property that doesn't provide those necessaries won't get a good rating.
Operators must also consider renter risk and resident safety/satisfaction. Hoffman recommends that apartment operators screen short-term renters and that they understand the boundaries, so they don't interfere with the property's permanent residents.
"How to protect residents and not add disruption to the existing resident ecosystem is very important," he said. "Whether they come from Airbnb or Booking.com, it's important to do a light criminal background check of every guest that comes through. We have the technology in place to ensure that we're not putting somebody that could be dangerous in among your existing residents."
Offering a standardized, professional guest experience that isn't burdensome to permanent residents and management not only fills lost rent from occupancy gaps but also is a marketing tool for renter retention. Adopting short-term rentals across a portfolio would afford residents a place to stay in another city if travel takes them near another property.
Also, units could serve as guest suites for existing residents who may not have the space for company or family that need more than a night's stay on the couch.
'Ultimately demand wins'
Hoffman said multifamily operators need an all-in-one platform that aligns with the major short-term rental websites and provides the back-office support for a standardized, quality stay for guests and efficiencies for the property. KigoHospitality offers short-term rental property management software the functions much like those supporting multifamily properties. The caveat is that the platform syncs with large vacation rental websites that gives the property market presence when travelers are looking for a place to stay.
"With this technology in place, you can connect your vacant units out to Airbnb, Booking.com, Expedia and HomeAway," he said.
Hoffman says the short-term rental market continues to grow and doesn't show signs of receding. Vacation rental industry revenue in the U.S. is projected to grow 7 percent through 2021, according to the Vacation Rental Management Association. By 2019, the global market is expected to reach $170 billion, including $40 billion in the U.S.
"Ultimately demand wins," he said. "What you will find in the convergence of hotels and homes in the next 3-5 years is that apartment buildings will sit alongside hotels and it will simply be an accommodation."
"It's happening."
Learn how to get started with KigoHospitality.
Have a question about our products or services?