Senior Living Properties Celebrate the Unified Dashboard for Managing Every Kind of Payment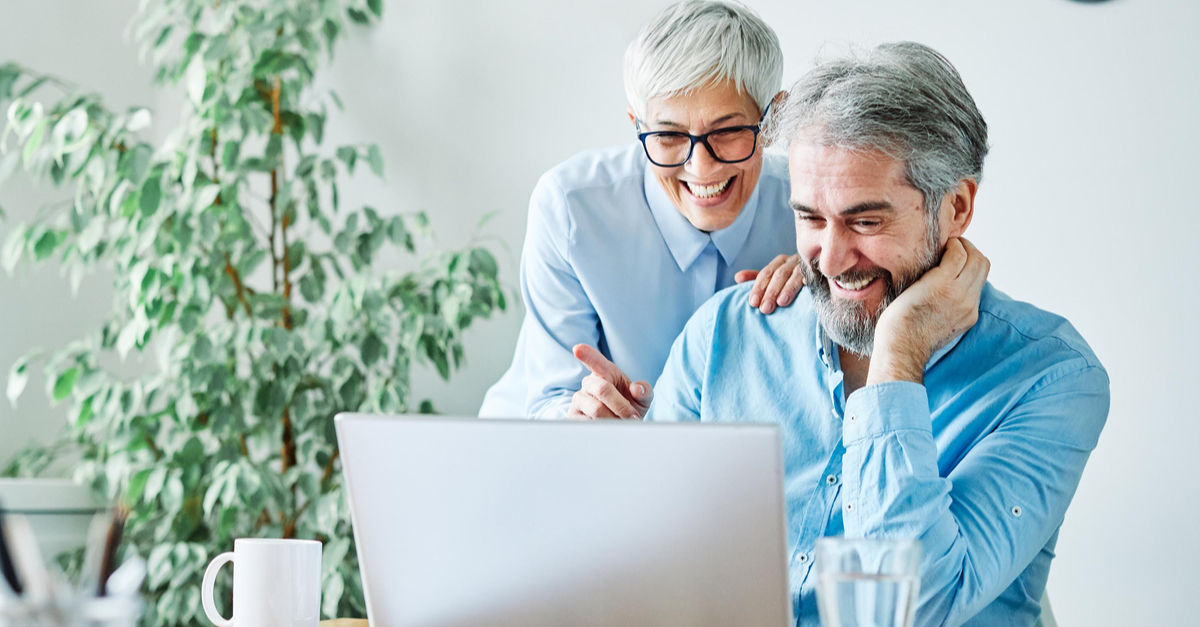 In the course of a recent RealPage webcast, participants from senior living properties were asked whether they can currently manage all types of payments from a single, centralized dashboard on their computers.
Only 5% said "yes." Meaning 95% of them are still jumping back and forth between different software programs, folders, and websites to process and manage payment types ranging from online payments, to checks, to money orders, bank ACH and lockbox payments. It's confusing, prone to errors, and a huge waste of site staff time that could be used much more effectively.
But if RealPage's Senior Living group has anything to do about it, this unfortunate situation will change for many properties, and soon, with the advent of ClickPay for Senior Living.
The problem: Different kinds of payments, different locations
Today, there are different ways of handling all the various types of payments, and it's extremely taxing on senior living property staff:
Online payments. Residents (or their proxies) pay online by using a credit card or entering bank account information. The accounts receivable team laboriously posts the payments to the property management system on a payment-by-payment basis. They don't have to if payments and the ledger are integrated, but even in this case the deposit won't hit the property's account for days.
In-office check scanning. Many properties employ a desktop scanner to deposit paper checks into their bank accounts. The AR team has to open, sort, and scan them. If there are multiple banks, there's usually a different scanner and computer for each bank. It's inefficient to say the least. And once the payments are scanned, they still must be credited, and will most likely settle on a date different from when the credits were made.
Lockboxes. A lockbox is a physical location at a post office where a resident mails checks to the property's bank instead of the office. Some property managers have different lockboxes for different banks, not all of them real estate specific. This eliminates paper checks landing at the office, but the payments aren't integrated into the property's accounting system, so staff must manually enter payment information or upload a daily file. And they face the typical delays of snail mail. Property managers are often inundated with exception processing. The property management system may reflect data in real-time or overnight, but the check may settle a number of days later.
Bank bill pay. This is where residents set up payments through their banking portal. Though residents believe they paid you on the first of the month, your AR team may not receive the payments until a week later, in the form of a check that must be manually scanned. If a bank is running your lockbox, some of these checks can come back as a stack of rejections.
The results: Nothing but trouble
What a mess. The following represents just some of the damage caused by this cumbersome payment system (if you can call it a system at all!):
Operational inefficiencies – Different types of payments are all processed differently, with separate funding timelines, on various portals. This leads to having to investigate payments and check images across different banking portals, since there's no centralized place to do it.
Limited visibility – Since all of these payments types might involve separate processes, the data is fragmented in different systems, restricting the visibility you need to understand your receivables status, make decisions and take action on problems.
Inability to scale profitably – The more your company grows, and the more payments you receive, the more people you need to deal with them. And that's expensive.
Limited self-service for residents – More and more, people want an easy-to-access, easy-to-understand system for not only making payments, but also for viewing their accounts and gathering information they need. These fragmented systems don't fit the bill. And though you may be offering an electronic payment option already, adoption can be very low due to intimidating user interfaces, often with no support.
The one solution that does it all for senior living properties
In a nutshell, ClickPay has found a way to pull all those different types of payments into a single, centralized, easy-to-use management system that's integrated with your accounting. No matter how people pay, you and your team can review all payments in one place, in real-time. And ClickPay makes online payments extremely easy for residents, increasing adoption.
It also replaces separate bank lockboxes with a single P.O. box number that belongs to ClickPay. ClickPay staff open, scan and apply payments to the corresponding ledgers, and even provide support for resident inquiries. Your staff are free for more profitable duties.
Works with all major accounting systems
You don't have to be using RealPage Accounting to take advantage of ClickPay. It works with all major property management accounting systems.
This means that no matter what you have in place now for handling payments, ClickPay can dramatically streamline it: eliminating the check burden in the office, giving managers a global view of all payments in one place, and providing residents an easy way to pay online and review their accounts. It's a winner in more than one way! Please click to find out more about ClickPay.
Have a question about our products or services?