Savings through Sustainability Trickle to the Bottom Line
Good sustainability practices go a step farther.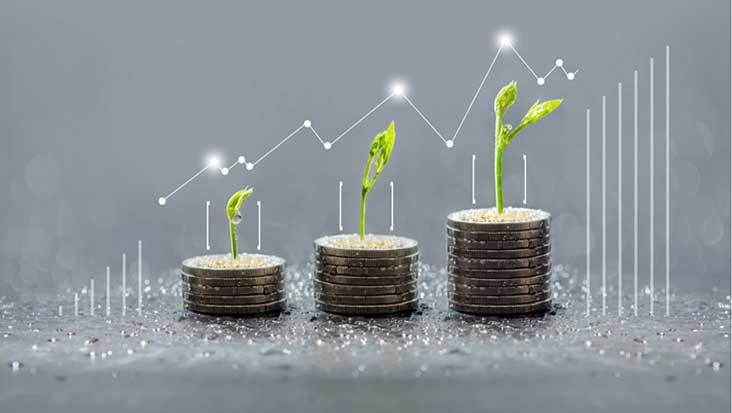 Sustainability is the new norm in multifamily housing.
From coast to coast, owners and operators are discovering that the old adage, a penny saved is a penny earned, has never been more relevant. With every drop of water and kilowatt of electricity conserved, the bottom line looks better.
It's not just heeding your father's warnings to keep doors closed so cool air doesn't escape on a warm day. Sustainability is about improving NOI through reducing costs that accumulate beyond the neglect of a resident who takes out the recyclables but leaves the water running in the kitchen.
Leaky toilets and poor insulation are among the silent killers that can usually be headed off by educated residents and relentless maintenance practices. The Environmental Protection Agency and other agencies remind that leaks in the average U.S. household can account for nearly 10,000 gallons of wasted water indoors and outdoors every year. And, about 35 percent of a room's heat will escape through the walls and in and around windows and doors.
Left undetected, they can bring an apartment community to its knees.
But good sustainability practices go a step farther.
Finding the data and following a path to savings
The multifamily housing industry is fast embracing sustainability beyond recycling soft drink bottles and cardboard boxes. A holistic approach to conserving water, natural gas and electricity, which rank as a property's third-highest spend category, is at the top of minds of industry leaders.
Advocacy groups tell poignant stories about practices and how they have saved hundreds of thousands of dollars.
"Sustainability has been a hot topic lately," said Amye Baker, RealPage Vice President of Product Success. "It's a popular topic at industry conferences. It's all over the news, and investors, owners, operators and even governmental agencies, unfortunately, are focusing on sustainability practices.
"Rising utility costs can place unnecessary drag on profitability. So can wasting water and energy."
Baker says properties and portfolios can save big on water and energy consumption through a platform that focuses on creating responsible sustainability practices that include scrutinizing utility contracts and bills. In addition, some properties save upwards of 30 percent on implementing energy conservation projects, she said.
A large affordable client saved more than $800,000 annually and a Chicago-based owner/operator pocketed over $43,000 through negotiating better utility procurement contracts. A water retrofit saved a Denver property six million gallons of water and $130,000 annually.
"You've got to have the data to find those things," Baker said. "You've got to follow that path."
Comparing usage to similar properties
In recent years, some of the nation's largest property management firms have hired sustainability experts to identify savings and create more environmentally friendly communities. A mini-poll on a recent webcast on the benefits of sustainable practices suggests many more are interested in sustainability, but that a gap exists on how to roadmap a plan. Forty-percent of listeners said they didn't have a sustainability plan and 20 percent didn't know what it meant.
Baker and Mary Nitschke, RealPage Vice President Sustainability, say the goal of sustainability is simply to fuel efficiencies that drive savings that lead to higher profits. In "Make BIG Impact on NOI with Sustainability," they offer ideas and best practices, starting with advanced analytics, energy reporting and benchmarking that have been mandated in some areas of the country and viewed as just good business in others.
"Unless you are doing some comparisons, you have no idea what is happening," Nitschke said. "Advanced analytics is taking in that information and making it accessible so that you can find in your portfolio where you might need to make adjustments."
She added that by using an advanced analytics tool owners and operators are more likely to discover not just the obvious issues but some that wouldn't normally be identified. That takes getting into the weeds of utility data, usually with the assistance of a third-party utility analyst.
The idea is to determine usage and how it compares to like properties to find a portfolio's best and worst performers, then take corrective action.
"You want to look at it with the right frame of reference," Nitschke said. "Is this consumption related to a weather event, is it seasonal or if this is normal for the property year over year, or do we have something funky going on that maybe the site needs to investigate?"
Meeting resident demand for energy savings
Energy benchmarking is fast becoming the norm across the U.S., with it being required in 27 cities, one county and three states. California, Washington and New Jersey are required to provide benchmarking through the EPA's Portfolio Manager.
Nitschke believes more cities and local and state governments will continue to adopt mandatory reporting and lean on apartments to provide utility usage data in an effort to achieve greater sustainability across the country.
But that may not totally be a bad thing.
While sustainable practices have proven to conserve and save money, they are also viewed as an opportunity to boost income. Baker says equipping apartments with highly recognizable ENERGY STAR-rated appliances and features helps attract new residents and generate higher rents.
Of apartment residents polled in the 2020 Kingsley/NMHC Renter Preferences Survey released last fall, 81 percent said they are interested in leasing apartments or won't rent one without ENERGY STAR appliances. Also, 73 percent said they were more interested in communities that had sustainability and green initiatives.
"Customers, residents and future residents are looking for this kind of brand recognition where they live," Baker said. "We are talking about higher rents. Sustainability, in the mind of a resident, may be different than what it means to you but the very fact that you have that ENERGY STAR designation, especially for millennials, is important."
Getting a property in tip-top utility shape
Baker and Nitschke said that properties and portfolios should seriously consider implementing some type of sustainability program, whether they do it themselves or enlist a utility management solution. Outfitting a property with ENERGY STAR features is a start, but there is so much more that can be done through energy procurement, rate and tax assurance and energy and water consumption to achieve optimum operational efficiency.
Nitschke likens working with a third-party utility partner to going to the gym and shedding those unwanted pounds.
"It's good to have a partner who is both a trainer and nutritionist who investigates and comes back to you and says this is what we need to do to get this property running as efficiently as it can," she said.
And improving the bottom line.
To learn how your property can create a sustainability game plan, view the webcast.
Have a question about our products or services?