The Right Blend to Maximize Leads and Conversions in Multifamily Marketing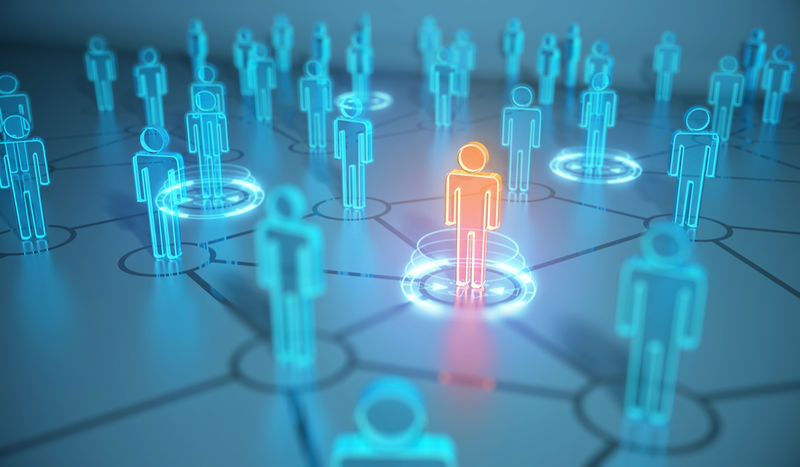 The convergence of leasing, living and marketing with data analytics is changing multifamily marketing. So much that digital marketing is on the verge of a new frontier where property managers and operators can dial into precisely what kind of message they want to send.
These are no longer the days when communities wanting to be seen relied on prospective renters to pick up listing books that blanketed grocery store stands.
"You could pick up a magazine, flip through the pages, dog-ear the pages and hope the map was right and drive to the property to see what you could find," recalled RealPage, Inc. Senior Vice President of Business Development Brock MacLean in the recent webcast, "Get the Right Blend to Maximize Leads and Conversions". "Over time, technology has driven trends and it's much more of an online experience. Social media plays a dynamic role in searches today. It's a very intercepted experience for prospects in their journey today."
Just as it has transformed the renter experience, technology has closed the gap on operating platforms designed to manage properties. Asset optimization platforms have scaled the new era of digital marketing with tools to drive prospects and leads and the renter experience. The result is the creation of a data analytics layer that is affording marketers to get very precise in how they generate business while getting the most out of their marketing dollars.
Today, properties are getting the most of their marketing dollars by drilling to occupancy data within a specified market and targeting potential renters looking for a type of floor plan or amenity. It's a combination of classic digital marketing and business intelligence.
Getting to the precise marketing message through data
Finding the right blend to maximize leads and conversions has always been a challenge for multifamily operators. A big problem has been that for every lead a property chases there are many other competitors making a pitch.
And properties that invested thousands of dollars in those apartment rental magazines or in the new age of online marketing weren't always able to match a certain type of renter to a certain type of property or apartment. When a community seeks to fill specific apartment types, finding the right match is important, MacLean says.
The message now can get very precise for a property that may be well occupied in one- and two-bedroom apartments but has a surplus of vacant three bedroom units. Identifying trends through lease transaction data combined with basic marketing techniques has opened the door for property managers to get better value for their efforts.
Leasing, living and marketing are overlapping with a data analytics layer in middle.
"Data analytics is key to performance and driving properties," MacLean said.
Combining data and classic digital marketing
Rich Hughes, RealPage's head of data science, believes that marketers who feel they aren't getting enough for their money probably aren't accurately measuring the results of their spending. The beauty of available data that identifies rental trends provides marketers the ability to pinpoint what strategies are best.
Without data, properties can't adequately market to the types of renters who can fill immediate needs.
"The marketing journey is more convoluted than ever but within the market and with the right technology you can absolutely measure what's working for you and what value it brings to you in the ecosystem," Hughes said.
RealPage Business Intelligence dashboards help property operators track things from lead generation fundamentals to critical measurements of days on market and lease rates on specific floor plans or apartment types.
On a much higher level, leasing and screening information can provide migration metrics like where renters are moving to and from, offering property managers confirmation of where and when they should spend their multifamily marketing dollars.
"It's the fundamental premise that you would spend money in places that have been historically successful for you," Hughes said. "If there are zip codes that have given you no traction, you shouldn't appropriate a large amount of spend in those zip codes."
Prescriptive analytics and alerts provide the ability to get notices that action needs to be taken when the bucket starts getting empty.
MacLean says it's a great example of combining data and classic digital marketing to create transparency into performance.
"Applying data and understanding the dynamics of your market or portfolio/property, applying those to your marketing strategy and where you invest your energy to attract prospects can allow for great amount of efficiency for effectiveness from a conversion standpoint," he said.
Driving higher prospect conversions
But don't forget the basics of any multifamily marketing strategy: Converting when the opportunity presents itself.
Apartment industry data shows that prospects are unlikely to leave a voicemail or call back if they don't get a live response to an inquiry. Whether it's through a live chat, leasing office or call center, prospects are more likely to convert when their inquiries are met head-on.
"We get the right person to call us," says Dustin Schwarz, Director of Intelligent Lead Management at RealPage, "but sometimes we miss the basics. One you have them in your net, we need to make sure we are following up with them at the property."
RealPage's platform provides the right blend to maximize leads and conversions. It's powered by traditional digital marketing that is creative and at top of lead funnel but driven by data to employ strategies and decisions for marketing investment that drivers higher prospect conversions.
"You've got this ecosystem of producing demand, targeting demand and scoring it so your leasing staff will be more effective at which leads are most likely to convert at a higher rate or which fit your pending occupancy need," MacLean said. "Converting those at a much more efficient basis is important, and they all connect together."
Learn more. Download the On-Demand Webcast!
Have a question about our products or services?