Reputation is Everything: How to Manage Online Reviews in Multifamily Marketing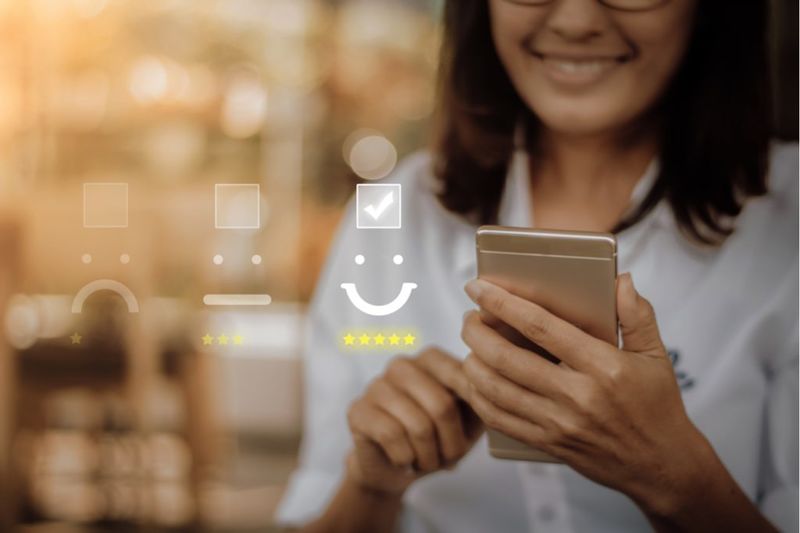 While we all know that online reviews are important for multifamily marketing, managing them can often be overwhelming. That's because there are many social media and review venues to monitor for negative reviews and posts you can mitigate and positive ones you can amplify. Few have the time to seek out and pore over everything people are saying about their properties on Facebook, Instagram, Yelp! and elsewhere, and respond effectively.
And yet it couldn't be more important. We've entered the "review economy." Who doesn't Google their options in products or services before making a choice? In the multifamily business, communities with higher review ratings enjoy "higher net closing ratio, lower turnover rates, fewer canceled applications, higher renewal increases and higher average rental income increases." This shouldn't come as a surprise. If you were considering moving to a new apartment home – a relatively big decision – there's a good chance you'd at least take a minute to jump on Google to see what others are saying about it.
10-minute mastery
Got ten minutes? Because with RealPage's new Reputation Management solution, that's usually all you need to review what's being said about your brand and take action to keep your reputation flying high.
When you arrive in the morning, you fire up your dashboard and instantly see what requires attention. The software has not only gathered any posts and reviews about your properties for you; it also points out through color coding the negative ones that need to be dealt with and positive ones you can promote on other platforms or your website. How does it know? Through built-in, advanced AI that interprets whether reviews are good or bad, so you don't have to go through them one at a time unless you wish to.
That's just a snapshot of RealPage Reputation Management. There's a lot more to it. Here's a breakdown of the features and benefits:
A centralized, comprehensive command center for reputation management
RealPage Reputation Management is a single, streamlined platform for addressing every facet of reputation management. The dashboard shows you all you need to know at a glance, including action items that demand your attention, both by property and portfolio-wide. Keyword search lets you zoom in on particular subjects (e.g. "staff," "crime," "high rents," etc.).
Automatically seek out and collect reviews and posts about your properties
The software collects for you in one place aggregated and recent reviews along with social mentions from over 20 top review and social media sites.
Quickly separate good reviews from the bad
When there's lots of activity to review and respond to, you can count on RealPage Reputation Management's built-in AI to intelligently identify which reviews and posts are negative, which are positive and which are neutral. A color-coded "heat map" displays strong negatives in red, more nuanced in yellow and positives in green.
Make responding to posts and reviews easy
You can respond directly to posts on Facebook, Instagram, and Twitter as well as reviews on Facebook, Google, Yelp and more, right from Reputation Management. There's no need to jump from site to site. Review templates enable individual or bulk responses. The software even validates that your responses are actually appearing on the relevant sites.
Measure, score, track and compare your progress
The software provides a reputation score you can track over time to ensure it's trending upwards. It even tracks competitor properties, so you can compare scores and learn what they're doing to keep their reputations and occupancy up.
View and respond to image and video posts you otherwise wouldn't see
Many photo and video posts don't mention your properties by name, so most reputation management tools don't recognize them. RealPage Reputation Management uses geo-tagging to ferret out those associated with your properties. You can share positive images to your social profiles, and flag negative ones for staff follow-up. You can also "train" the software to tag images by region, brand, location, date and provider for more efficient monitoring.
Keep property listings consistent and accurate
Part of reputation management is ensuring your property listings are accurate everywhere they appear, not just for sales but for SEO as well. RealPage Reputation Management provides tools for keeping local listings correct and consistent, and makes it easy to add keywords, categories and other details to your listings.
RealPage Reputation Management is easily accessible through the Marketing Center, so one login gives you access to all your marketing, property and listing data.
It's hard to overestimate how important it has become to keep up with what residents and prospects are saying about you, so you can maximize the good and minimize the bad. Pretty much everyone these days counts on social media and reviews to make decisions about where they'll spend their money. Take command of the dialogue!
Learn more about how RealPage Reputation Management can help you maintain a stellar reputation.
Have a question about our products or services?