RealWorld Keynote: RealPage President Ashley Glover Says Big Opportunity Lies Ahead to Uncover Hidden Yield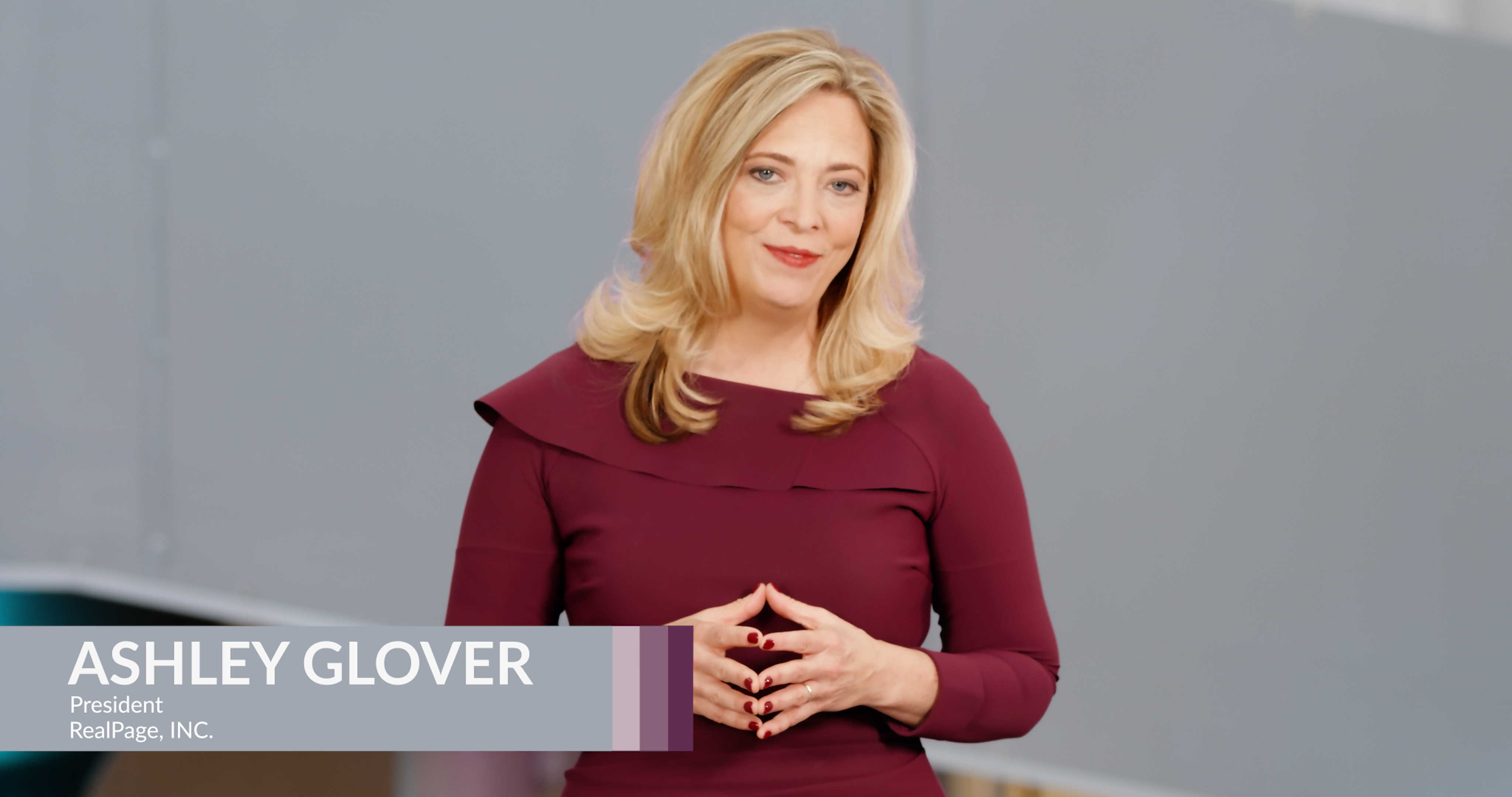 In the opening virtual RealWorld 2020 keynote, RealPage President Ashley Glover praised the property management industry for responding decisively to support their employees and residents during the pandemic, as well as to maintain operating continuity.
Speaking from RealPage's headquarters, Glover noted how the company's solutions had proven their mettle during lockdowns. She recalled clients describing how contactless leasing, payments and streamlined communication between residents and staff helped them get through some anxious days.
Glover said many of the solutions were in play well before COVID-19 entered the scene. And when property managers and investors had to act fast, RealPage was the catalyst for change. The "North Star" of "Innovation and Simplicity" from a couple of years back had set in motion the foundation for a virtual way of doing business.
The pandemic vastly accelerated the industry's willingness to deploy such solutions, Glover added. And virtual leasing, tours and other contactless processes will be lasting.
But she emphasized that success in navigating the changing landscape of property management and investment involves much more than the move to virtual processes. At every corner is an opportunity to unlock hidden yield leveraging data and insights.
Moving towards a unified experience
"At RealPage, we are looking through the lens of innovation and simplicity as we assess how this 'new normal' should change the way we work, the way we partner, and yes, the way we prioritize investments in RealPage solutions and services," Glover said. "Our mission is to deliver on your greatest need – increasing yield while delighting renters."
The way forward, she explained, is through unifying back-end operations, front-end consumer, and data and insight solution functionality. Easier user experiences nested in one space – and designed for remote application – are allowing people to manage critical operations more easily no matter where they're working.
"Unity is not a product but a mindset," Glover said, "and we are constantly looking at opportunities to unify our platform and services and provide you and your customers a better and more connected experience."
A more connected solution – comprising the entire property management ecosystem from prospects, to renters, to investors, to vendors – can help turn data-driven insights into action, making finding hidden yield easier.
Increased yield opportunities can be found, for example, by streamlining payment and accounting processes, identifying new lease opportunities through market analytics, fulfilling maintenance requests more efficiently, tightly managing spend, creating more connected communities, and even reducing the costs of trash to improve NOI.
Glover noted that in the first half of 2020, RealPage rolled out three times as many innovations as in the previous year. These additions both advanced solutions already in use and launched new solutions tailor-made to meet market needs of the moment.
The digital multifamily world ahead
Futurist Geoff Colvin had noted in an earlier message that COVID-19 is advancing a digital multifamily environment which will generate future opportunity for operators. For example, it's suddenly possible to show all kinds of properties all kinds of ways, he said, and to get a lease signed and keys handed off without the prospect ever setting foot inside.
Glover echoed this observation. "Among the many things that have changed during the pandemic is how we interact with our prospects and residents," she said. "We've always believed in the necessity of offering a fully virtual leasing and living solution to your customers. And in light of recent events, this is no longer optional, but table stakes." Glover projected confidence that RealPage innovations and investments will continue to support new ways of working and serving our stakeholders.
Have a question about our products or services?