RealWorld 2020 to Showcase the New OneSite Experience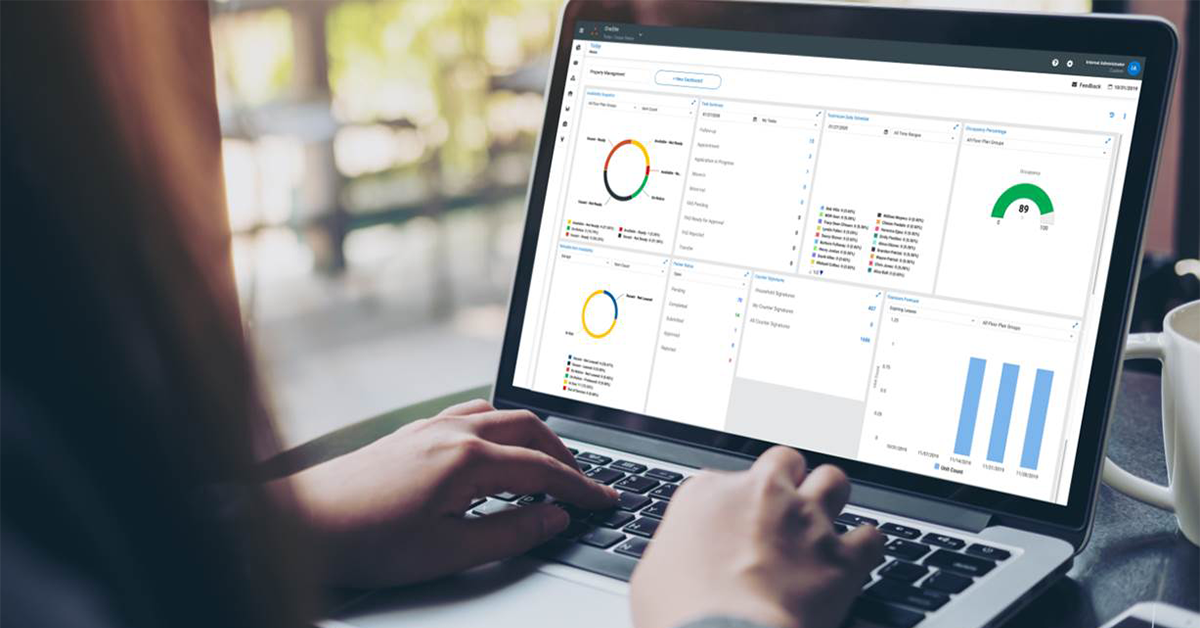 RealPage's commitment to driving workforce efficiency through its property management system is clearly evident in the new OneSite experience. The new features will be showcased at the virtual RealWorld 2020 conference September 14th – 15th.
Already known for its feature-rich flexibility and ease of use, OneSite now boasts a more intuitive, navigable and efficient user interface than ever before. We're confident it will boost the enjoyment of using OneSite to a higher level for everyone from newbies to experts.
Users can now even more quickly access and complete common tasks, which has been closely linked to reduced frustration and greater job satisfaction. This improved functionality comes at a great time, as the rental housing industry copes with keeping employees engaged and happy while working at a distance.
The new OneSite experience is yet another reason to attend virtual RealWorld 2020, where the theme will be "uncovering hidden yield." Customers and prospects can learn more about the enhancements in a special general session and breakout meetings.
An early "thumbs up" for the new experience
The new OneSite experience comes at a time when property management teams are striving to maintain employee engagement in an industry that has suffered high turnover. It's a fact that greater workflow efficiencies not only save time but also increase employee satisfaction, making them more likely to stay on the job.
OneSite has already been applauded by a group of early adopters. Veteran OneSite users representing 500,000 units across all market segments who began previewing the enhancements in early February say the enhancements are so significant that all users should adopt them immediately.
Especially popular are the platform's visual cues that make it easy to identify next steps at a glance. Customizable dashboards are also getting high marks by enabling instant drill-through to more detailed data along with the ability to take immediate action.
During "early adoption," inexperienced users were able to grasp the functionality on the very first day, heightening their enthusiasm and level of engagement.
"Lack of engagement is the leading reason employees leave in the first year," said Leslie Turner, SVP, Property Management & Accounting. "Early adopters of the new OneSite experience told us the familiar browser functions and modern design were intuitive and engaging, which allowed inexperienced users to be productive immediately."
The new OneSite experience is easy to adopt, with no need for migration, no interruptions and no loss of functionality.
Sign the entire team up today to learn about today's even better OneSite
To get the full preview of the OneSite experience, decision-makers who use or are considering OneSite (or want to add more users) should take advantage of the Team Registration Package. It's an affordable way to send the entire staff or department to learn – even if they have no experience.
Registered OneSite Superusers can sign up to get early, hands-on access to the new experience in their live environment during special 20-minute sessions hosted by subject matter experts on Sept. 16th –18th.
Have a question about our products or services?