RealWorld 2020: The Full Reveal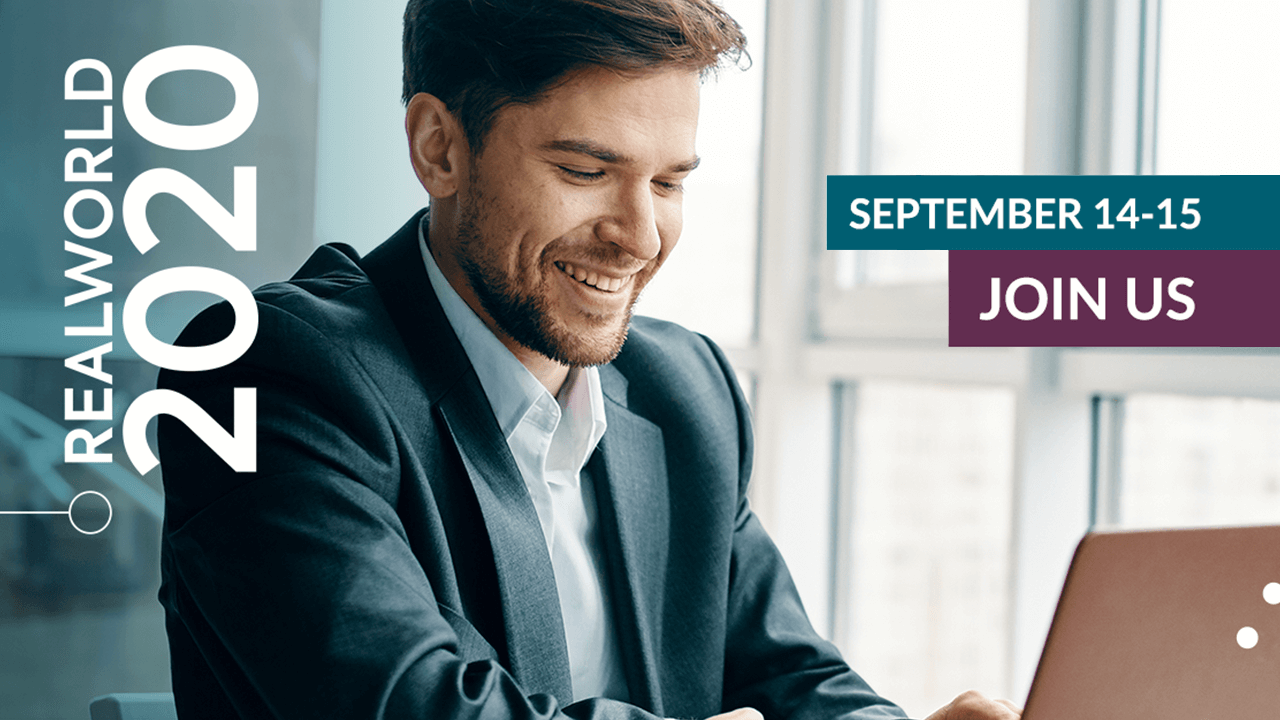 RealWorld hasn't become the rental housing industry's event of the year without uncovering innovative ways to enable apartment operators to make critical decisions in every area of their business. This year will be no exception.
While RealWorld 2020 won't have the backdrop of the Rockies, it has been reimagined. The conference will virtually deliver engaging apartment industry content Sept. 14-15 and excite the senses along the way.
Just like being there in person, attendees can network, attend informative industry sessions and dive into ways that technology is changing the shape of rental housing. And, in the true spirit of RealWorld, there will be fun and excitement. RealPage is working on some special things to RealWorld 2020 a can't-miss event.
It's all part of revealing hidden yields, the value that comes with the most current data, expertise and software solutions in the multifamily housing industry.
But this isn't just any other online conference.
RealWorld 2020 will provide more than just livestreams and pre-recorded webinars – it will have a unique spin on the many engagement opportunities that makes RealWorld, RealWorld! As usual, a powerful lineup of keynote speakers is on tap, as well as a robust stable of industry experts who will address industry topics and trends.
About 60 sessions will focus on conventional, commercial, affordable, student, senior, investment management, single family, vacation rentals and HOA operations.
In addition, attendees can participate in optional paid training workshops on Sept. 16.
Featured tracks focus on the new norm of leasing and operations
Changing economic conditions have affected every housing vertical, requiring quick alterations to existing strategies or charting new directions to manage the rent roll. Some are here to stay.
RealWorld 2020 will explore leasing and operational practices that enable property managers and stakeholders to adapt to the new multifamily housing landscape. Sessions will uncover the tools necessary to lease and manage more effectively while creating flourishing communities that build retention.
Following are session tracks:
Smarter Leasing – The prospect's journey has changed in recent months, and along the way marketing is being redefined. Virtual leasing is now more important than ever, as is the need to track leads and convert the most lucrative to residents. That means creating the right demand with solutions that unify the entire prospect-to-resident experience. This track outlines the new normal in marketing and includes a special keynote by a digital marketing luminary to inspire and increase knowledge as we drive virtual marketing and leasing experiences in this new world.
Happier Residents – Residents want to feel appreciated and engage in their communities. Loyalty programs accessible through resident portals are an effective tool to create retention while monetizing ancillary offerings. RealWorld attendees who participate in our Living sessions will learn how capturing residents' hearts and minds build thriving communities that increase revenue per unit.
Property Operations – These sessions are designed to help unlock hidden yield through operational excellence. Seamlessly moving from the front end to the back office with connected intelligence at every point ensures efficiency in short- and long-term property management. Attendees will learn to develop a plan to maximize the benefits of automated, paperless processes and end-to-end property operation through access to the industry's deepest data — combined with the power of AI to predict and act with confidence in any market.
Operational Efficiency – It's all about effective spending. What properties spend – and where and to whom – can make a huge difference in the bottom line. But it's not easy. RealWorld attendees can learn how to transform spend into value, while understanding how to eliminate uncertainty and reduce risk by leveraging RealPage's connected intelligence.
Optimization and Analytics – If you can't see it, you can't manage it. And if you can't manage it, you can't make the most of it. Optimization and Analytics sessions offer insight into how to sense, act and excel across disparate systems. Speakers will discuss metrics that highlight opportunities to continuously improve performance and maximize yield across the entire property and portfolio lifecycle.
Something special for everyone
A benefit of RealWorld is social interaction, networking and experiencing solutions and platforms. This year's conference will be no exception.
Attendees can network online with peers in a "face-to-face" setting, enjoy a Hall of Solutions, as well as take advantage of the coveted one-on-one consulting opportunities, live demos, support- and scheduled-private meetings.
And like previous RealWorlds, there will be something extra special.
The first 1,000 registrants will receive a sweet, savory, and mouthwatering collection of handcrafted popcorn, decadent brownies, crunchy toffee, and more to enjoy during the event. We'll also include a Tuscany journal and executive stainless-steel pen, along with a compact Jud vibration speaker.
Additionally, we are offering 3-tiered pricing, with packages ranging from $55 - $195.
And, for the icing on the cake, we took your requests and put together a range of experiences for attendees who register for the full conference package. The senses will come alive, just as they do at RealWorld's annual party. From the comfort of your home or office, experience the sensations of an exquisite small-batch bourbon tasting or cooking with a celebrity chef or joining in a jam session.
All package levels offer a mix of virtual trivia and games, along with an exclusive comedy entertainment show which will be a great way to close out two days of unparalleled learning.
Best of all, organizations can register as many employees as they want without it costing a fortune. For the first time ever, we are offering a Team Package for up to 100 guests per company giving them access to all content for just a fraction of what it would cost for a live, in-person event.
It's the same RealWorld, just virtually in a different setting.
Tickets as low as $55 per person are now available. Learn more about pricing and registration at RealWorld 2020.
Have a question about our products or services?