RealWorld 2019: Taking the Pain Out of Leasing and Resident Services
-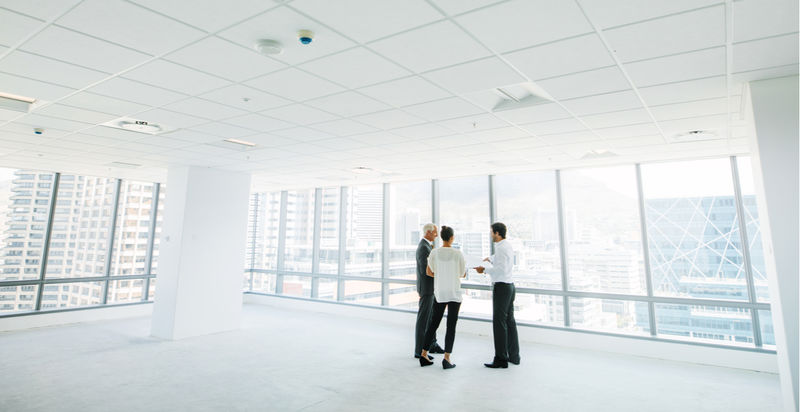 Buying a car used to be like pulling teeth. Same as renting an apartment for the resident and property manager.
Not too long ago, you had to pack a lunch (or dinner) when visiting the dealership to buy a new car because the buying experience was long and painful. Credit approvals and paperwork dragged out the process so much that the euphoria of entering the new car showroom turned to frustration. By the time you drove the car away from the lot, you were just glad it was all over.
A panelist as last fall's National Multifamily Housing Council's OpTech conference noted that buying a car in these modern times has changed dramatically, citing how one leading car manufacturer has turned a seven-hour buying experience into about half an hour using a self-service approach. The apartment industry should mirror that approach, he said, and in many ways it's already doing it.
Self-service restores euphoria of renting a new place or booking amenities
Self-service online leasing has come a long way to reduce hours –even days – of time spent looking for a new place. Step-by-step navigation through the paperwork, credit checks and insurance policies has restored the euphoria of the home search. The same is true for reserving amenities, which once took a trip to the leasing office and maybe waiting for the right person to be in the office.
By giving the renter control of the leasing process through a resident portal or mobile app, a new applicant can breeze through the paperwork on a lunch hour and still have time for a quick bite. Once on board, the new resident can make other purchases that impact the renter lifestyle at the community through the payment platform.
Booking the club room or arranging a parking pass can be done at the resident's convenience.
Meanwhile, the efficiencies benefit the property manager, who can spend more time elevating the renter experience and creating a long-lasting bond while providing a new source of ancillary income.
"Offering an apartment community a marketplace, all at the residents' fingertips in a one-stop shop, further enhances the renter experience and strengthens retention," RealPage Senior Vice President, Resident Services Matt Davis said. "The new generation of resident portals and mobile app technology is allowing property managers to stay connected with their resident, boost renewals and provide additional revenue."
Elevating the renter experience and maximizing ancillary revenue
At RealWorld July 13-16, RealPage will show how, through the redesigned ActiveBuilding eCommerce Hub, communities can offer residents rentable items – spaces, services, events and goods – that can be charged conveniently to their rent ledger or credit card. The purchases can range from renting the club room to a cup of decaf at the in-community deli or coffee shop.
"Maximizing Ancillary Revenue with the ActiveBuilding eCommerce Hub" is just one of several sessions focuses on resident services that enable apartment operators to learn more about how specific resident services nourish the renter lifecycle through RealPage's platform-agnostic renter engagement solution. A general session will outline other services beyond amenities and consumables that property managers can deliver to residents, including a big one that adds in a layer of protection.
Attendees can hear about how Greystar, troubled by a lack of compliance for its renters insurance mandates, partnered with RealPage to pilot eRenterDirect and got greater buy-in. "How to Use Group Insurance to Maintain Compliance and Drive Ancillary Income" offers ways properties can increase revenue, decrease risk and reduce operational burden while providing renters a better living experience through the new solution.
In addition, "Creating Community Culture with ActiveBuilding" showcases product experts and a super-user customer panel about how to unite residents to drive better net promoter scores and retention. The discussion centers on what residents expect from today's online portals and how property managers can respond to demand.
Quick and easy payment platform delivers on efficiency
It all starts through a payment platform that is quick and easy for residents and reduces costs and adds ancillary revenue for property managers. And there is no need to pack a lunch.
At RealWorld, attendees will explore a brand new, fully paperless payment platform that empowers residents to pay through the channel they prefer. Payments can be made 24 hours a day, 7 days a week and 365 days a year, eliminating the need for paper in the office. No more checks, no more money orders, and no more risk for property managers.
Learn more about how to engage residents throughout the renter lifecycle and save time and money at RealWorld.
Register for RealWorld today! With code GATOR, you'll save $200.
Have a question about our products or services?