Property Waste Management: The Lowly Trash Enclosure Gets an Image Makeover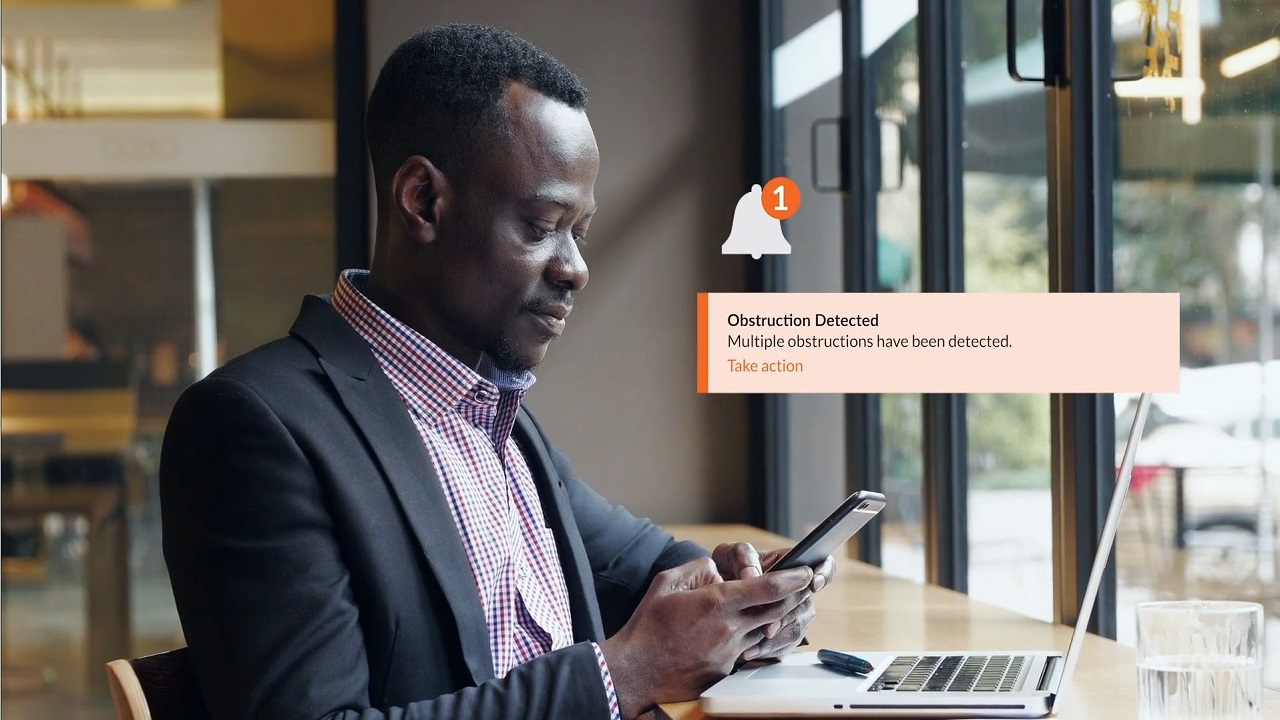 Meet the lowly multifamily waste enclosure – the bane of property waste management. Typically, in a discrete location tucked behind non-descript walls, they're where residents must go to get rid of their garbage. And they usually host messy, smelly dumpsters and recycling containers overflowing with those ubiquitous, empty Amazon boxes that have come to symbolize the pandemic almost as much the spiky purple ball of COVID-19 itself.
Nobody wants to go there, and with everyone working from home, it's gotten even worse than before. In short, it's a mess. But it's a hidden mess, right? Wrong. You might be shocked to know that trash enclosures are often the most visited places in the entire community. Even more than the glitzy pool with its cabanas and bars. Yes, the average resident of a multifamily community visits the trash enclosure an average of three times a week.
Messiness isn't the only problem lurking in the waste enclosures though. Residents throw everything from old, sprung mattresses to entire dining-room sets in the trash and recycling dumpsters. And, oh, the boxes, boxes, boxes! They're everywhere. They're uncollapsed, taking up so much space that there's room for almost nothing else. It's enough to make the heart of even the least grinchy property manager two sizes too small.
The money side of property waste management
These problems aren't just major annoyances though; they're also extremely costly. Recycling contamination fines, bulky items and overpaying for pickups – much of it a result of all those uncollapsed boxes – can cost even a small property literally thousands of unplanned dollars a month. It's almost as if property managers and facilities staff need a full-time trash guard just to keep the enclosures under control.
Now, thanks to innovations in trash technology, they can have just that, and it's all operable from the safe (and much tidier) confines of a remote office.
Teaming up to tackle apartment trash
RealPage, a global leader in providing software and data analytics to the real estate industry, has teamed up with San Francisco-based waste technology company Compology to come up with a "smart waste" solution that, ahem, "disposes" of the trash problems faced by apartment communities. It combines an extremely ruggedized, AI-driven, in-dumpster camera with waste utility cost data and analytics from RealPage. The solution monitors every dumpster for fullness, pickups and contamination. It even automatically calculates the property's diversion rates – a unicorn of the recycling industry until now. It's an active system too. Not only does it make recommendations, it also detects and alerts property staff to unwanted contaminations, uncollapsed cardboard boxes, bulky items and obstructions in real time so they can be dealt with before they become fines. It helps optimize pickup schedules, right-size dumpsters and streamline waste operations.
A look inside
The system works by mounting super-sophisticated, tough-as-nails cameras in the dumpsters and then networking them together over the common cellular data network. Each camera posts a stream of dumpster content images to cloud servers, where they are processed and analyzed using specialized artificial intelligence (AI) algorithms. In much the same way that facial recognition software can pick out a criminal face from millions of individual photos for law enforcement agencies, the RealPage/Compology system can identify the culprits of contamination from millions of pictures of otherwise innocuous waste items.
But the technology innovations don't stop with the serial offenders of the trash enclosure. The camera has a built-in tilt sensor and geo-location, so it knows when the dumpster has been picked up and if it's been removed from the property.
Just to be clear, The RealPage/Compology system is not a security system per se, because it only takes pictures inside the dumpster and analyzes its contents, but it has a dramatic effect on the property's waste operation. When used to its full extent, the system can ensure that no longer are the Amazon boxes uncollapsed and in the wrong dumpster, and no longer will the old box springs be clogging up the containers. And, who knows? Maybe, the lowly trash enclosure will finally be a place residents won't mind visiting? At least one thing's for sure: with an efficient, clean waste program in place, you've got an image makeover that pays.
Brannon is the senior Product Manager for the RealPage Sustainability group. He is a LEED Green Associate and certified Project Management Professional with a background in software and telecommunications development with some of the world's leading technology companies. He holds a Master of Science Degree in MIS and a B.A. in Anthropology both from Texas A&M University in College Station.
You can read about the RealPage/Compology partnership in a Forbes article here.
Have a question about our products or services?