How Prometheus Real Estate and TGM Communities Control Energy Spending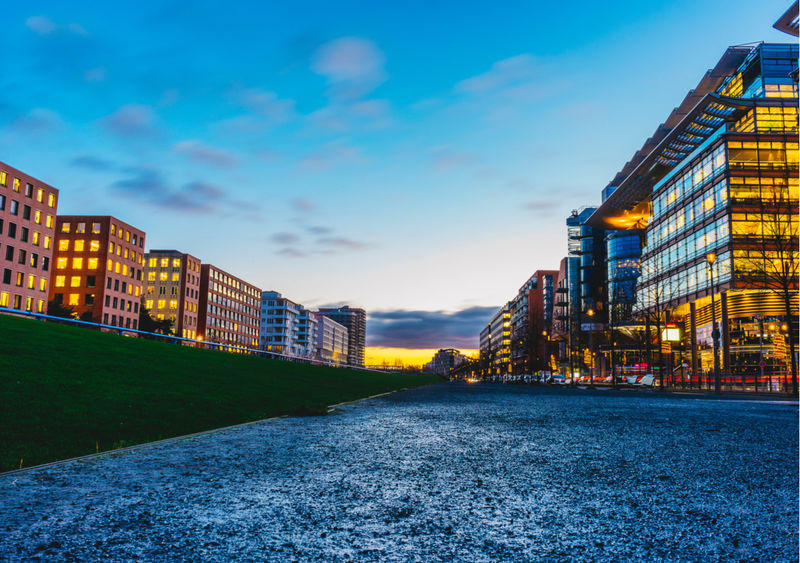 It never hurts to ask. Just ask Mary Nitschke. Prometheus Real Estate's director of ancillary services picked up the phone one day and called a rebate program administrator to explain an energy upgrade on a renovation for a 766-unit property in Prometheus' portfolio.
"Is there anything you can do for me?" Nitschke asked the person on the other end.
A few weeks later, Nitschke learned that the upgrades Prometheus had selected qualified for a rebate, a little more than $750 per unit plus additional rebates for the exterior lighting. All she had to do was fill out some paperwork.
"I achieved well over $800,000 in rebates without changing scope of renovation," Nitschke told attendees at the Dallas Crittenden Multifamily Conference in March. "It was a matter of signing a form and waiting for a check. We got the money."
Free money.
Two-prong approach to lower utility costs through energy management
It's just one example of how multifamily operations experts are paying more attention to their energy consumption. Industry leaders are working with gas, water and electricity companies along with energy partners to lower the third-largest expenditure in multifamily property operations.
Nitschke and TGM Communities Managing Principal & Director of Operations Zachary Goldman have made significant strides for their companies in lowering operational spend through energy management.
Their approaches are two-prong − work with a third-party energy management provider to manage the monthly utility expenses, benchmarking utility data and shop industry programs to reduce spending.
Contrary to popular belief, utility expenses are very controllable, Goldman says. He and Nitschke believe it starts with analyzing utility expenses and looking for inconsistencies and abnormalities that might indicate incorrect billing or that a property severely needs a utility upgrade.
Goldman says the upgrades don't have to be extensive to achieve reduced operating costs for the property or lower utility expenses for the resident. Simply, a dollar saved on utility expenses for a resident can mean one more dollar in amenities or ancillary services the property can achieve.
In some cases, significant savings can come from a basic upgrade to LED lighting throughout common areas, a practice that TGM Communities has implemented steadfastly in recent years.
"We're trying to squeeze every dollar out of rent," Goldman said. "Everyone all too frequently overlooks the benefits of utility management. We have struggled with big-dollar (upgrades) but what we've found successful and easy is the LED retrofit projects."
Working with utility and energy management companies to establish the right rate
TGM Communities is a national real estate investment and management firm that specializes in operating existing apartment communities. Once a new property is acquired, the company dives head first into utilities to ensure they are set up accurately.
One thing to watch out for, Goldman says, is to check whether utility companies set up accounts with residential or commercial rates. The utility company may, based on the name of company, assign a higher commercial rate when it may qualify for residential rates, depending on the property's location.
In addition, Goldman and his team look for ways to increase energy efficiency on site.
Prometheus Real Estate and TGM Communities employ RealPage Utility Management to handle benchmarking of utility data, as well as stay on top of rates and monitor trends as the utility landscape changes.
Nitschke said it only makes sense for a utility management service provider to handle the core functionality, like billing and sub-metering. With the day-to-day management off her plate, she focuses on benchmarking to find those properties that need help.
Comparing similar properties for accurate benchmarking
Prometheus has 44 properties in California, where energy management and benchmarking has become mandatory. Her goal is to reduce cost through energy savings and position the company to take advantage of green loan financing available from Fannie Mae and Freddie Mac, a program that has generated good success for the company.
She also likes to compare apples to apples and see which ones are rotten.
"One of the things I like to do is put my like-comps together, not just by market and micro-market, but by construction type," she said. "I don't want to benchmark a 30-acre garden-style community against my half-acre, high-density podium style even though it might be a very similar number. They are going to metabolize energy and water very differently.
"I try to put my like assets against each other and I'll use that to drill down to where I get to a cost per unit, and if I find a (loser) that's where the differential diagnosis comes in."
Take control of your energy spending. Learn more about RealPage Utility Management!
Have a question about our products or services?