Power Couple: Resident Billing and Invoice Processing
.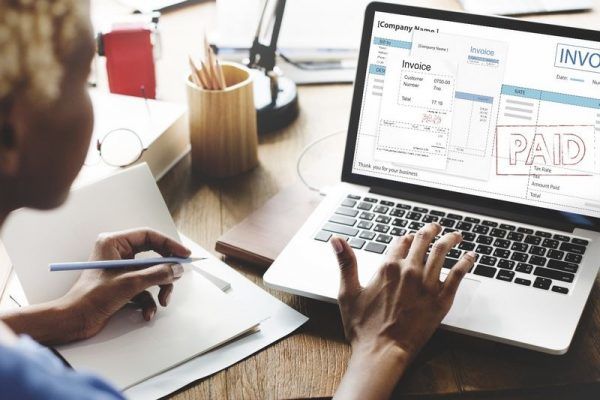 Utilities are among property managers' top operating expenses, according to the NAA's most recent survey of Operating Income and Expenses. Rising utility costs and unforeseen rate hikes coupled with increased utility billing regulations, as well as renter expectations of online payment options, have created a conundrum for multifamily owners who realize they must come up with an equitable way to pass those costs on to their residents. But many owners are afraid of either losing renters or running afoul of regulators by charging for utility usage. They continue to include utility costs in the rent or charge a low flat fee for utility consumption. Most industry experts recommend against the decades-old practice of including utility costs in the rent, since chances are high for either over- or undercharging for residents' usage, the latter of which is illegal in some states. Including utilities in the rent also puts a community at a disadvantage in a competitive market and ensures that utility expenses will be much higher than if the residents paid their own utility bills. To recoup costs, experts suggest property management companies implement either a submetering program or a ratio utility billing system (RUBS)—an allocation formula that divides a community's utility bills among its residents based on floor space, the number of occupants, or some other quantitative measure. Billing residents for utilities is not a new practice. It began in the late 1990s as a measure of sustainability when REITs noticed that renters reduced their overall consumption when they participated in the actual expenses of the property rather than paying an arbitrary flat fee to cover their consumption. Passing the cost of utilities on to the residents is a proven way to increase a property's bottom line, but the labor, regulatory liability and time-intensive process of auditing bills, invoicing renters, processing payments, keeping up with collections and generating management report are rife with potential error that can translate to lost income when managers are required to take on the tasks in addition to their apartment management duties. Close to 75 percent of owners with at least 24,001 units chose to outsource to a third-party provider for their bill-back program. In addition to the resident bill-back program, there is an opportunity to outsource the management of utility invoice processing to a third party, eliminating the burden of timely payment of the utility bills from the property site teams or corporate accounts payable teams. Leaving these tasks to a dedicated invoice processor takes the onus off the property manager and puts it on the processor, thereby reducing exposure to shut off, late fees and faulty charges. Hiring a third party that specializes in utility billing solutions is not just for REITs and other top 50 managers and owners. Even smaller apartment owners are leaving the invoicing and bill back of utilities to professionals who focus entirely on the billing process and collection of data, freeing up the site team to focus on leasing units and maintaining the community.
Combination of the two
Resident billing and invoice processing are separate processes that can be accomplished in-house but are best outsourced, according to RealPage VP of Sustainability Mary Nitschke, an industry veteran who served 18 years as director of ancillary services for Prometheus Real Estate Group. "The power coupling of third-party resident billing and invoice processing is like peanut butter and chocolate. They work great on their own, but together they make the utility management program run effortlessly while taking the burden off the community site team," she said. Third-party processors receive, audit and pay all utility bills and integrate and reconcile invoice data into property management software (PMS) or accounting systems. Integrating with the PMS for a seamless process between payment receipt and accounting reconciliation results in time savings and increased NOI. Third-party processors proactively reach out to utility providers when invoice irregularities are detected, reducing late fees and increasing vacant-unit expense cost recovery. Other value-added benefits to using third-party processors include access to analytics. RealPage, for instance, utilizes an analytics backbone that can lead to improvements at the property level by drilling down into usage data, using weather trends and comparing a property against other like communities in the market. In California, where benchmarking for any property with more than 50,000 sq. ft. is required, RealPage can handle the task. If a property is not performing as well as its competitors, or performance has fallen off from the previous year, the processor can dig into expenses to find out why and recommend upgrades such as new lighting or low-flow sprinklers if, for instance, overspray and breaks are causing higher water bills. Many of the recommended opportunities for cost savings can have less than a three-year payback. Since communities typically remain in the portfolio for longer than that, an owner can expect a positive impact to the bottom line for 10 years, lending evidence that outsourcing utility cost recovery and utility expense management can help owners capture revenue that is being lost. "But it all starts with the bill," said Nitschke. This article originally appeared in the Journal of Utility Management
Have a question about our products or services?